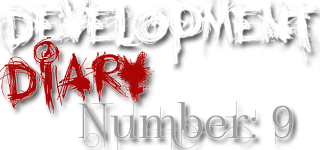 Welcome to the 9th edition to our fun development diary! We have fun news for everyone!
First off: I would like to apologize for the lack in size for this diary, I focused Solely on mainly fixing, and bringing our lighting system to date!
With that let us begin!
Lighting System Improvements

Re worked A LOT of in game light mechanics

Realistic corner/Wall shadowing

Updated the Light effects for lamps and other objects for realism purposes

Pixelated light movement

Realistic faint added to lighting

Flickering effect added

Lantern added to game

Lantern is more of an easier style of play

wider radius

Lantern can no longer see through walls

Lantern lighting for walls fixedLantern no longer lights over rooftops

Flash Light Updates

Flashlight Realism added

Flashlight no longer shoots through walls

Flashlight no longer overlaps walls/roofs

Tutorial Tweaks

Flash Light Added to Tutorial Options

Lantern added to Tutorial Options

Missing torch (Next update I swear)

Puzzle Tweaks

First puzzle is about 75% scripted (Still thinking of the ideas for it)

Second puzzle is about 80% scripted (Just need to fix some animations)

New Items!

Fury Feather Added

Collect 4 and your max HP increases by 5

Essence of the Lion

Changes your Fear by one status

Code of Calm

Changes for Sanity by one status
And that's about it for this fix. Below we will have our video and some media of our updates!
Thanks for the support everyone!
~Skyline Interactive Team
Media: