Greetings
It's a great pleasure for me to show an introduction to "Global Alert - A Cold War Mod".
First of all, the mod will be set in the 60's, aiming to cover events ranging from the Vietnam War to the Arab-Israeli conflict and especially the Cuban Missile Crisis - which will be the trigger of the global conflict. And it's important to say that many events will be antecipated like the Six-Day War, the Prague Spring and many others.
I - Ideologies
In order to create a more diverse experience, a new section of ideologies has been created, just as you can see here:

And here:

The section can be explained by the following:
- Paternal Autocrat (Black) - Totalitarian Right
- Right Wing (Gray) - Authoritarian Right
- Conservative (Blue) - Democratic Right
- Liberal (Yellow) - Centre
- Social Democrat (Pink) - Democratic Left
- Left Wing (Light Red) - Authoritarian Left
- Communist (Dark Red) - Totalitarian Left
II - Advisors
The advisor section is still at work, however it is possible to take a look at how it is: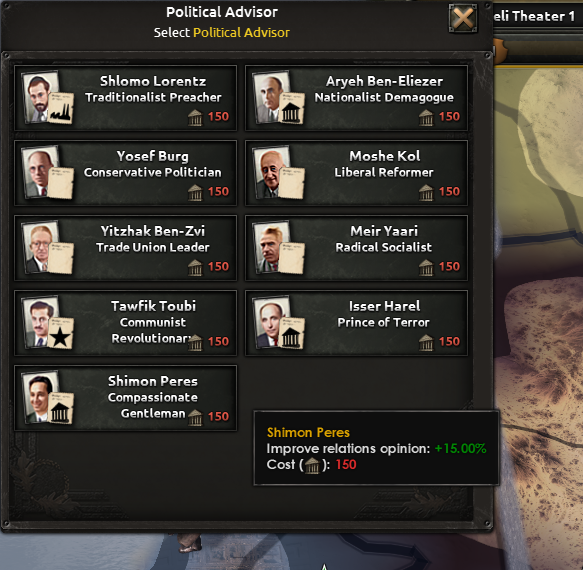 Note: Most of the current advisors are ideological. Industrialists and military will be placed in the future.
Thanks for reading and see you next time.