Hello everyone! If you take a quick second to look away from your amazing monitors and down at your smart watches you may notice that you've spent a ton of money on a watch that needs to be charged and that it is that time again, the Developer Summary! For this to be visually pleasing, we needed Stars to look absolutely breath-taking, and by-golly (yes I said that) we pulled it off, take a look.
Star Systems
Yeah, you read that right, we are finally truly announcing star systems, and we have some sweet sweet images to show off to you! We can't wait 'til you guys are zipping around the game checking out all there is to see in the Trinity Star System! We have an awesome announcement about that, actually, so read on.An essential part of Seed of Andromeda will be the star system, many of you may know but most do not, that Aldrin is not actually a planet. No, Aldrin is a moon…. orbiting a Hyperion, a gas giant…. orbiting Trinity B…. which is in a Trinary Star orbit with Trinity A and Trinity C. Each of these stars have their own system of sorts, including planets, moons, asteroids, comets, gas giants, everything you'd expect in a star system!
Below you can see technical details about each of the stars included in the Trinity Star System, as well as 2 of the largest gas giants.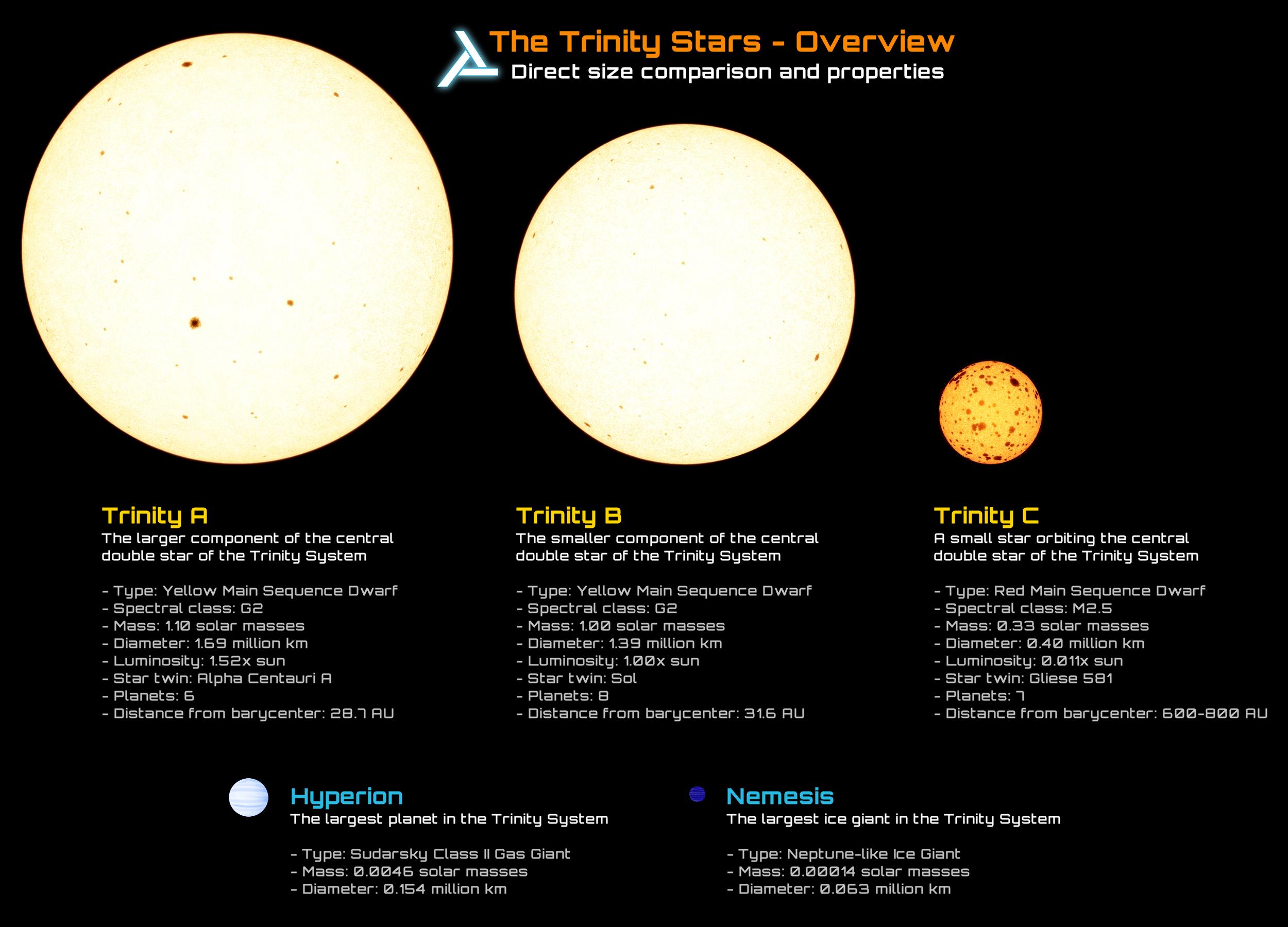 This next image is huge, so this is just a tiny preview, the full image can be seen here.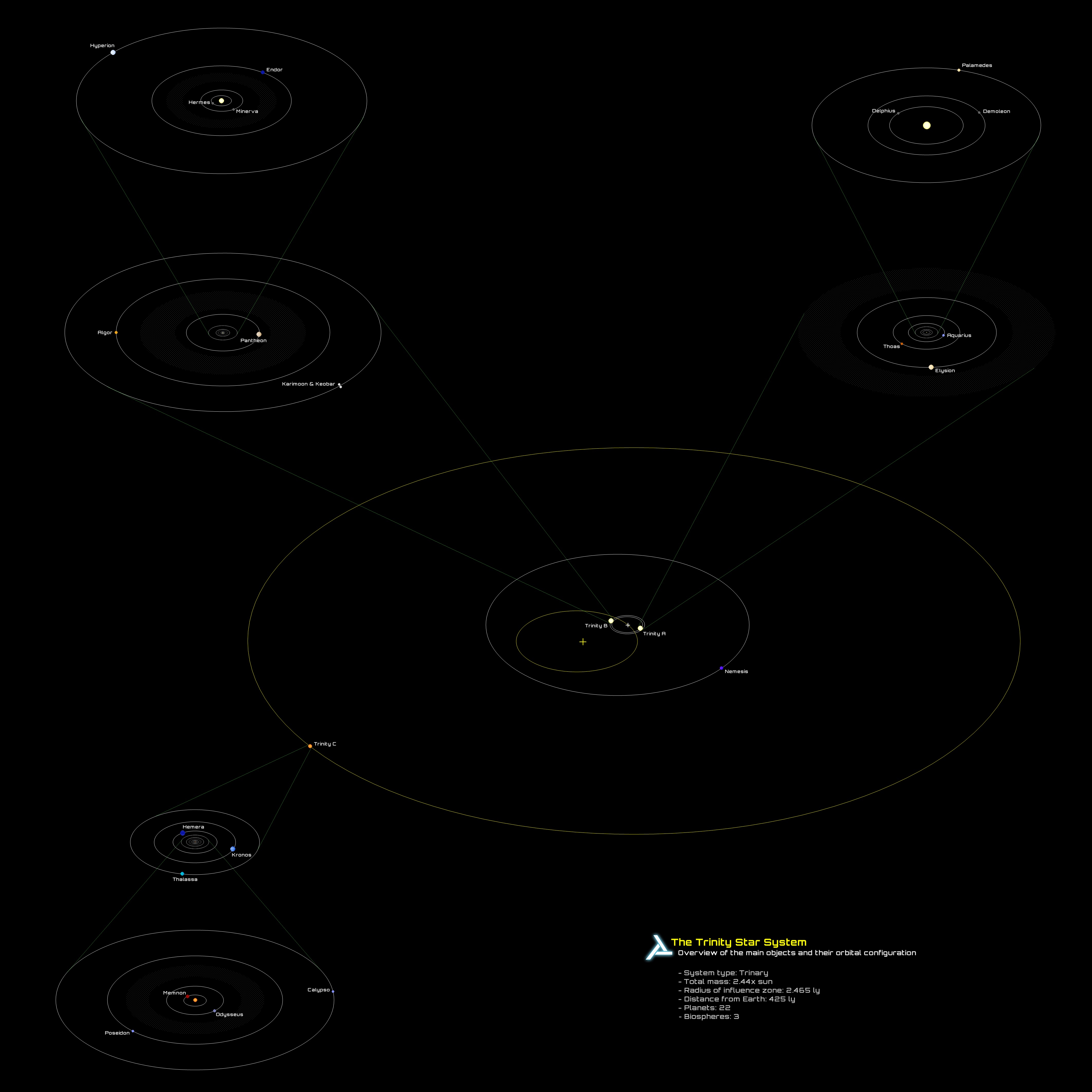 Demo Build of 0.2.0
We are excited to announce the demo version of 0.2.0, which is our way of both apologising for the time 0.2.0 has taken, but also to let you guys play with the star systems now! They are very customisable, so we look forward to seeing all sorts of wacky systems you guys make up. The demo does currently limit itself to star systems though, as voxels are not currently functioning very well - we are finishing reimplementing some aspects of that part of gameplay! We should have this demo out to you as early as next weekend.
Concept Art Contest Over
The concept fan art contest is now over, entries posted after today will not be considered and we will announce the winners in the Community Spotlight Video next week, many thanks to everyone that entered! Good luck to you all.