Greetings ladies and gentlemen and welcome to our first in what will hopefully be a long and popular series of developer blogs. We at Anvil Game Studios chose to remain quiet about our game for over two years so you can imagine how exciting it is for us to show what we have been working on. Therefore without further ado we are proud to announce our first game; Holdfast: Nations at War.
Holdfast: Nations At War is an online multiplayer first and third person shooter focusing on a combination of teamwork and individual skill. Take part in historic clashes on land and at sea waged by the most powerful nations during the great Napoleonic Era.
We will now take some time to explain what our game actually is and our plans for it in more detail.
Discover - Holdfast: Nations At War
The team at Anvil Game Studios has grown up playing games like Napoleon Total War and the Mount & Blade series. We are passionate about the idea of a skill-based competitive multiplayer game that relies on more complex combat features than traditional point and click shooter mechanics. Furthermore we appreciate the strength of games that promote teamwork and reward players for working together. Therefore the core principle we held when creating Holdfast: NaW was to create a multiplayer experience that was meaningful, competitive and teamwork oriented.
We chose the Napoleonic setting (early 1800s) because we feel that the mechanics of battle typically seen in use during this period are a good fit for our core gameplay design principles. The rise of the peasant-soldier and increase in the importance of mass-drills fits the idea of individual skill being a thing not only of a player's own abilities in combat but also of their ability to put those skills towards a larger goal as part of a group.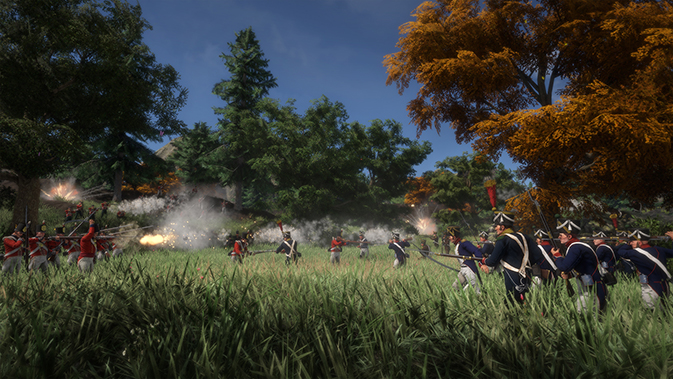 The uniforms of the era were colourful and it was generally easy to distinguish friend from foe. Fighting took place on land, sea and a mixture of both. The intricacies and technicalities of Napoleonic warfare are beyond the scope of this post, but in essence we realized that our goals and mechanics for the game fit with this specific scenario like a glove.
Players will find themselves partnering with others to man ships of war in battles among the waves, exchange volley fire with the enemy upon solid ground and even a mixture of both in coastal battles. We are attempting to handcraft every experience to be that desirable combination of excitement, gameplay and scope for cooperation that enables those memorable moments of stunned wonder. That is why we have been working with our testers and hope to continue that with early access players to refine our main gameplay modes that will feature targeted mechanics.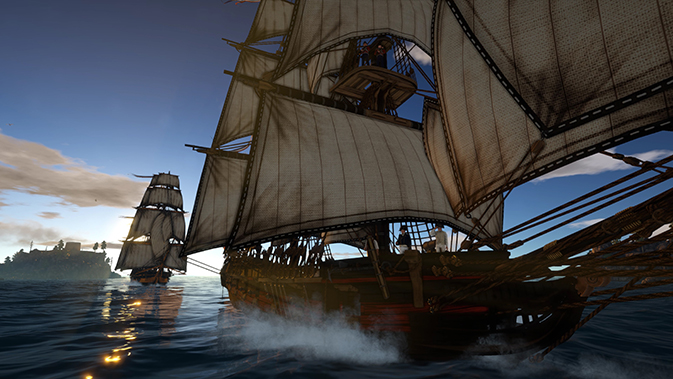 An example of this will be the presence of distinct 'roles' or classes within the game. A player's chosen class dictates their role in the game which can range from tactical leadership and logistics to frontline combat and medical support. Even if the majority of players choose to play a class designed for frontline combat, they will still be split into different capabilities so that every player will find a position that they are most comfortable with. Important roles such as the Captain of a ship will have a system in place so that only those players that are voted into the roles will be assigned to them (we will go into more detail on this and all of the other mechanics discussed in this post at a later date).
Furthermore as a multiplayer game we have recognised that a large portion of the enjoyment derived from gameplay is from community involvement and competition. To aid with this in H:NaW we plan on eventually adding features that will directly help to grow our community like tournaments and the formation of groups. Some of these features will not be present at release and will be added as we explore with the community what priorities are and where there is a need for functionality.
H:NaW features a skill-based directional melee combat system. This means that when you close with an opponent your strikes and blocks will be separated into several 'directions' that are controlled by slight mouse gestures. Stay tuned for more information on our combat mechanics!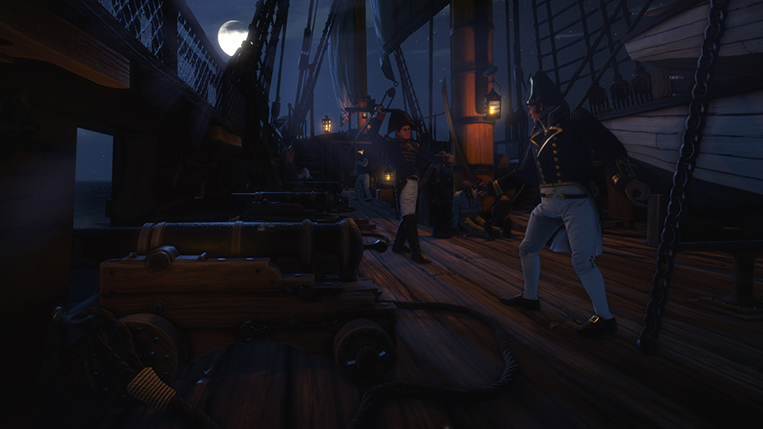 Holdfast: NaW Is Now On Greenlight!
Yes we are now live on Greenlight and need your help to quickly get us through the process and onto the Steam store. You can look at our page here:
Why Steam?
Steam is huge. As of writing this blog it has 212,365,602 active users. This is an audience that we simply must have access to for our multiplayer game to reach it's full potential. While we are set on going through this process it does not mean we will not consider other options.
What Is Greenlight?
Steam Greenlight is a method for independent studios to gain access to the Steam store by putting information about their games on show and have Steam users vote on whether they would be interested in purchasing the game. You can see why we are pushing for as many people to vote for us during our Greenlight campaign as it is a necessary roadblock in our development that we want to overcome swiftly.
What Is Our Plan?
We have outlined why Steam and due to the nature of our company and game Greenlight is really the only feasible option of gaining access to the store.
More importantly though, what is our plan for the game? We have been self-funding for the past two and a half years of full-time development so far. The game is in an advanced stage of development and thus we plan on making it available in an Early Access format soon after we pass through Greenlight. In game development it is very difficult to accurately guess how long work will take. For this reason we are not yet ready to give a definitive date for any release. It has been a very challenging process with plenty of difficulties along the way and likely many more to come but we have learned and achieved a lot while our passion for the project grows ever fiercer.
We have decided to release in Early Access so that early adopters can help us finalise our features and testing before the full release. Due to our plans for the community aspects of the game mentioned above we feel it is important to be open with our development and respond flexibly to feedback.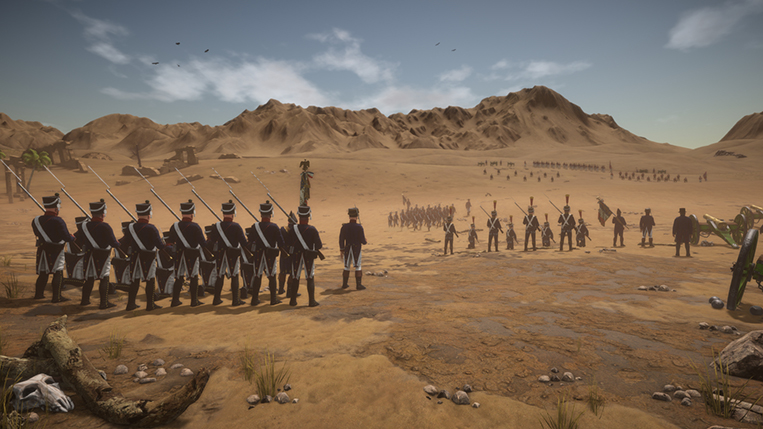 That's all for today folks. We would like to extend an invitation to connect with us on our forums, social media and subscribe to our YouTube channel! If you would like to be alerted to new information you can also subscribe to our mailing list.
Keep your eyes open for more details from us. You're more than welcome to say hi on the forums!

Thank you from all of us on the Holdfast: NaW team,
- Peter, Andrew, Julian, Andreas, Cameron & Tassillo
Anvil Game Studios

Join The Discussion - Go To Forum