Because of the Indiegogo and Greenlight campaigns I got lots of downloads of my free early demo preview. I also got very nice feedback and bug reports which I was fixing few weeks now. Let me make a quick recap of updates, changes etc.
Engine changes / fixes / updates
Textures are 50% smaller
Sprite ordering is working now (in the demo, sprites were acting weird sometimes, rendering over the player while they shouldn't)
Texture editor for the engine created
Tileset objects placement implemented (before I could only place objects like caskets, pillars, stone etc. on tiles but now I can place them on every point I want. This adds more options for awesome map design)
Resolution issue solved (game is now rendered on 480x270 canvas (16:9) which I then upscale to other resolustions)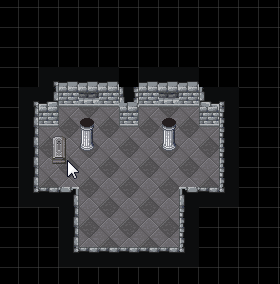 example of placing objects on custom position & sprite ordering
(from the blog)
Maps recreated | new maps in development | details
I had to recreate all the maps from the demo becase of huge engine changes. All the maps are changed and most of them are enhanched with more details & some places changed.
I've started to work on the first gameplay map where you'll learn how to use torch and other stuff. This is what the demo was missing so I'm starting from here on.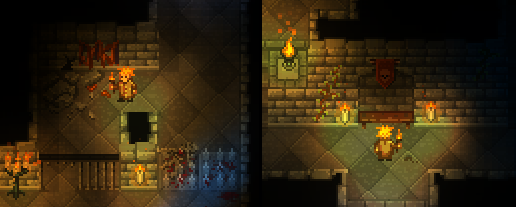 Polishing
GUI changed a bit (numbers, animations added etc.)
Relics are changed from crystal skull to 3 different relic pieces which you'll be able to collect in each map for 100% perfection of the map.
Camera is moving smoothly now instead of moving with the player fixed
Additional animations on pickups (shiny glow going up the coins for example)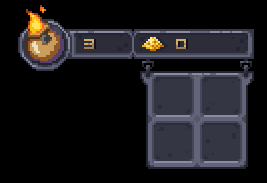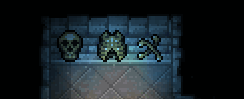 Full controller support
You can play the game with controller now (only tested with xbox360 one)
Rumble effects implemented for earthquakes, explosions, random shakes etc. This makes the game enjoyable even more. I can't wait to give you the game so you can try it yourself.
Other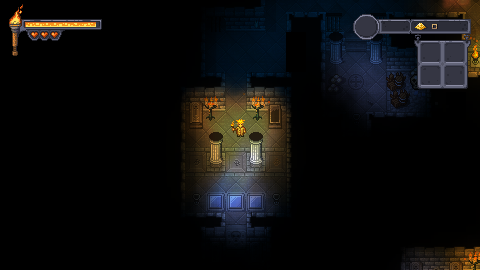 This is part from the new map that I'm working on

Object debug mode implemented - I can see positions and bounds of every objects now
Future
Since the Indiegogo campaign failed I was thinking about many options how to fund my development and I've decided to go with Alpha-funding. I'll be selling the game with the early-access tag while I'm still developing it. It will be few bucks cheaper and you'll get regular updates until the game is done. Of course, once it's done you'll have the full access to the game :)
I'll let you know when and how will this happen but it will be really soon.
If you want more details about everything I invite you to read past blog posts:
DevBlog – controller support, map development, relics & future (January 22th, 2015)
DevBlog – details & maps reconstruction (January 16th, 2015)
Engine Updates - Textures & Sprites (December 20th, 2014)
Until next time ;)