We have an office now! This is great in so many ways. It helps the team coordinate better, but also work more efficiently as we have some top notch hardware on the PC's here. And to enjoy the comfy couch to watch some 4K deliciousness from Netflix, of course.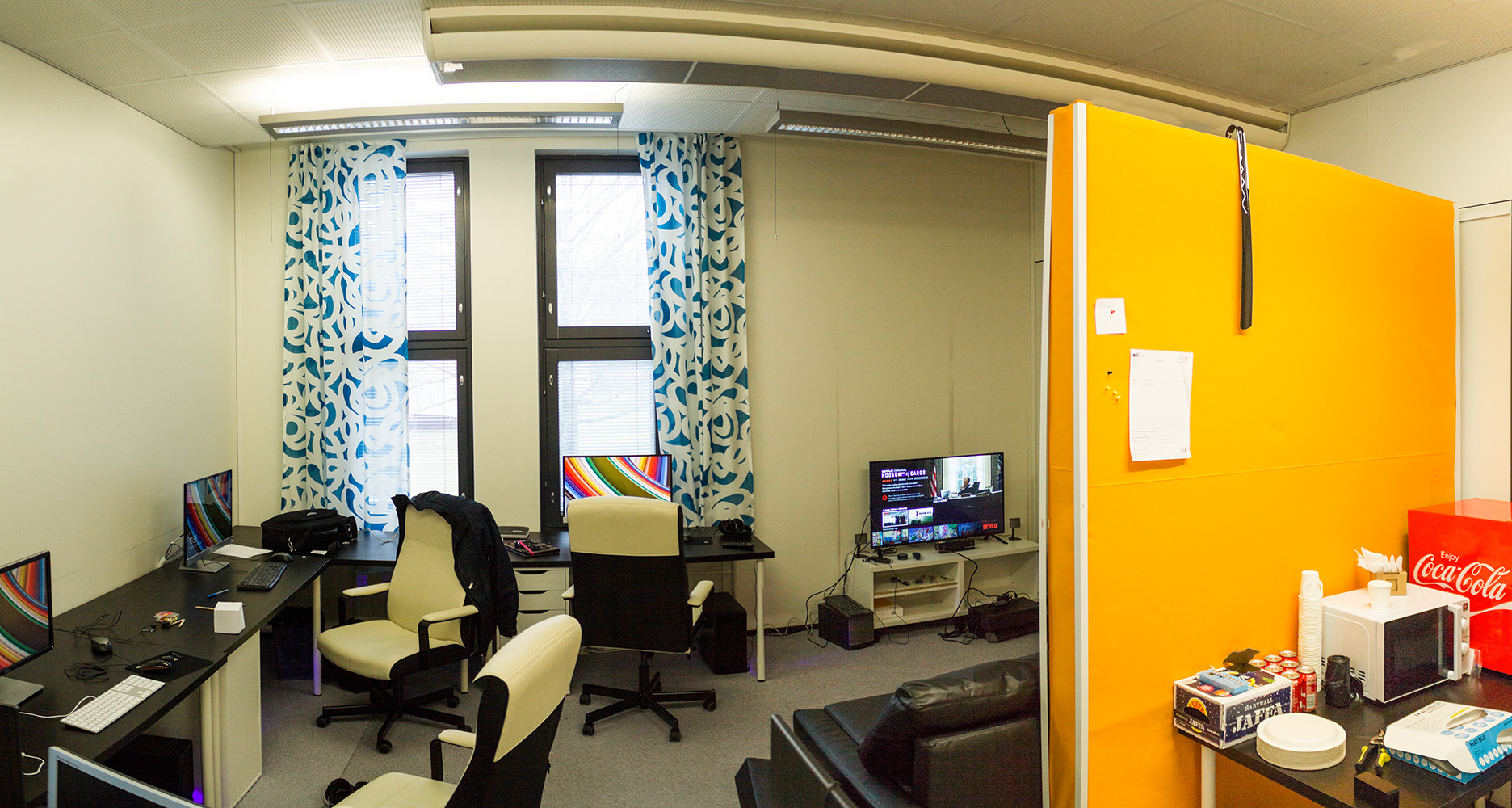 No new media of INFRA, unfortunately. We will show something interesting soon though, so don't worry. Also sorry for the long silence (not unusual to us, eh?) but we have been very busy working and also setting up the office and everything related to it. From now we intend to update a lot more frequently as the intended release date of INFRA is only some four months away! We may have promised a lot of things regarding media releases in the past and not kept some of them but this will change now. During the past few months we have gained so much momentum that promises will be easier to keep.
Stay tuned for more.