BREAKING NEWS!
Development on Cover has been going smoothly for the last week i have made great strides in the art department, And have brought on a talented Character Artist Adam "Massbot'' Curtis who's worked on games like House Of The Dead : Overkill for the Wii and is currently working at digi-guys you can take a look at some of his awesome work here ( www.curtad.com )
In other news I have nailed down hand painting textures. I had to learn how to paint textures properly here are the progression shots from making the cliffs from beginning to end: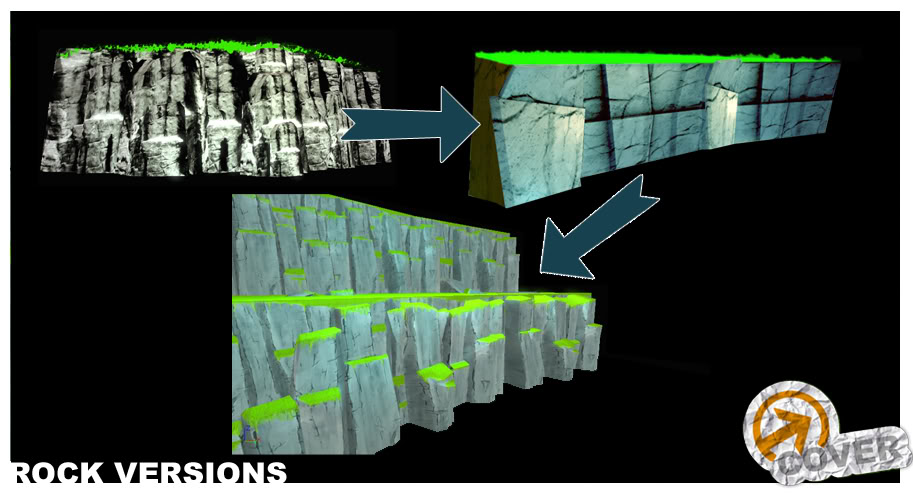 As you can see by the the three shots I had trouble portraying the painterly style in the beginning. After throwing myself into the work, drawing in the lines and other aspects of the rock i was able to get this end result.
Once I finished the Rocks I cut them into modular pieces and placed them into my map as you can see by the shot below: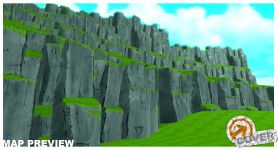 The environment art is not the only thing I changed, I took the old texture I made for my Triple barreled shotgun and had a second pass at it only focusing on the main features I was able to come out with this result which I am very happy with: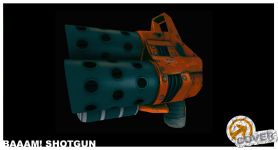 Also coming down to the end of my news post I would like to announce the winner of the contest at the end of my previous news post Congrats! to MethosPlayer for his entry BAAAM! which will be the new name for the triple barreled Combat Shotgun. Thanks to everyone else who entered ill be sure to have more contests like this.
Well that's the end I hope you enjoyed this news post and expect more to come in the near future!
- Armanguy , Project Lead