Hello all,
We're looking at dev post #06 now and this month we've predominantly been tackling character events; story, quest, flavour. An accomplishment of 21 event chains have been created, consisting of 72 events.
A nice one we've been working on is the rise of the dark lord through the 'Death Eaters' society. With the feature of the dark lord you have the ability to cleanse the world of 'magical impurity and muggles'.
Now Merlin knows if any of you will actually accomplish this crusade as it is a mighty feat, but none the less the feature is there, so have at it. Once one dark lord dies someone may step up to fill his or her shoes. It is your decision what you will do with such power, whether it be genocide, or dominion over the world, but remember there will always be those who wish to stop you, so it'll be no easy task.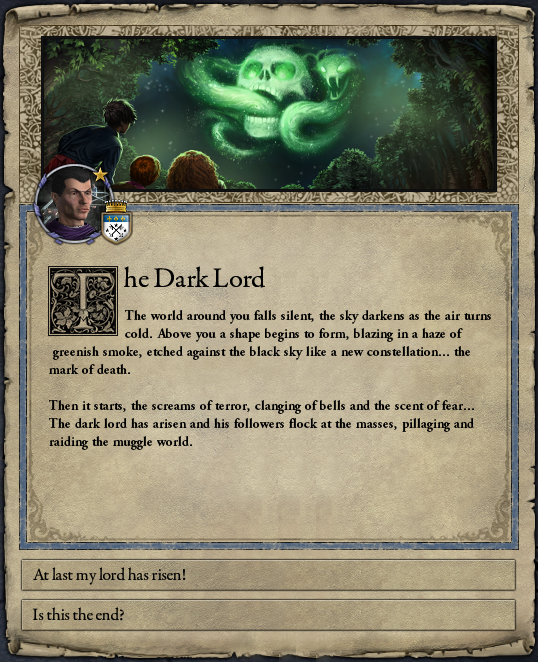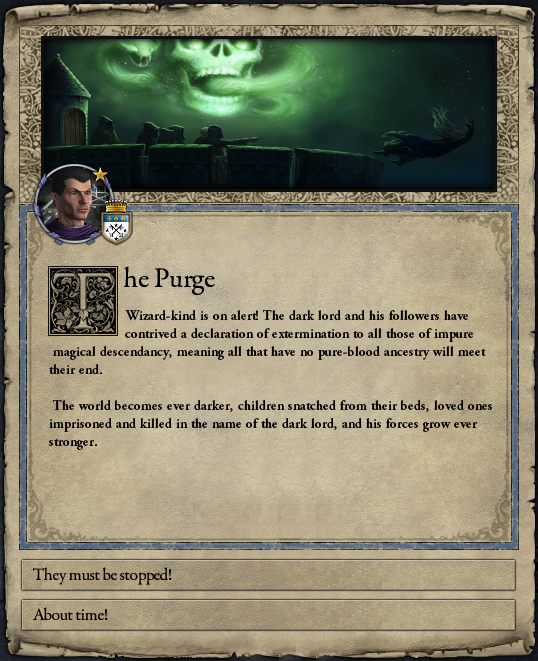 I believe another good event (quest) to show you is the ability to forge a claim to Herpo the foul's bloodline. One of the darkest and depraved wizards of all time. Harrypotter.fandom.com
Upon completing the quest you will be granted some mighty fine perks... one being the ability to talk with snakes. Your entire dynasty from then on will have the chance of inheriting this ability (parselmouth).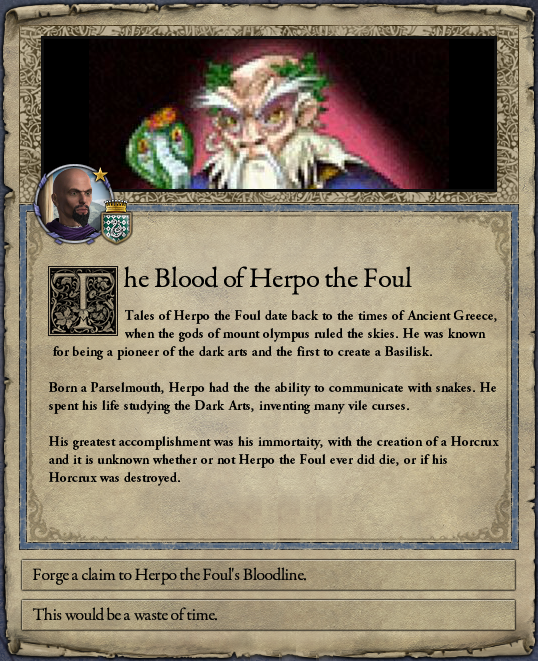 We're Approaching Hogwarts now; Many school class events have been rewritten and plenty added. Teachers and children will encounter many challenges while at Hogwarts, whether it be exams, monsters or villainous classmates out to see your expulsion. so beware and learn your spells!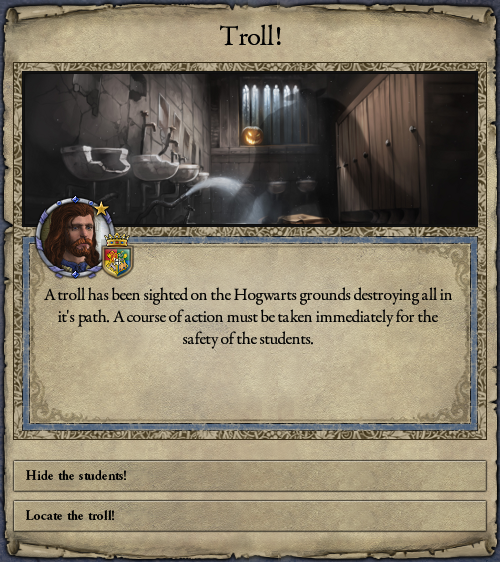 Now you may remember that in the previous version we had the ability to own pets. You will absolutely still have that ability, but with a little more flavour added.
For example the chance to own a phoenix that passes to a dynastic heir upon your death. A phoenix will live, die and be reborn from it's ashes, so essentially you will always have him/her, but if he is mistreated he may just fly away.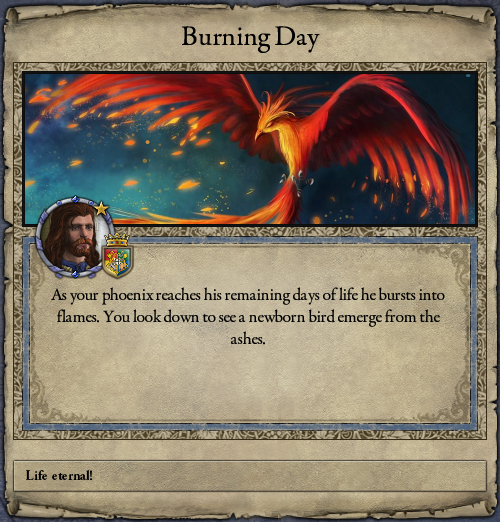 Moving away from events, a few other things have been worked on. A handful more families have been created; Avery, Rowle, Slughorn.
Thank you to pbadics for the creation of House Slughorn and I believe he may have the Macmillans done fairly soon.
Also a couple of touch ups to society clothing.

So on the subject of progress, we're very much at the stage where we are now simply padding out the mod creating more flavour and correcting previous mistakes to give you the greatest play experience. We very much look forward to sharing this with you all, as that time draws ever closer.
I'd like to say thank you to our patrons for their continuous support and for helping make this possible!
Campbell
ExpGamersInAu
John Valyi
Kieran Gillies
MJB
RavenFang1998
SweetThose
Vespertides