Greetings, ninjas!

The development is at full steam! We should have made this dev log earlier but we had almost no free time lately, resulting in a delay with those logs. Actually, we finished this boss around 3 weeks ago, sorry for taking so long to update, but here I am with a new article. I'm Gabrianne "GabZero", the artist/animator of the project.

I shall present you Zane, the female Lanner Falcon boss.
• Boss Design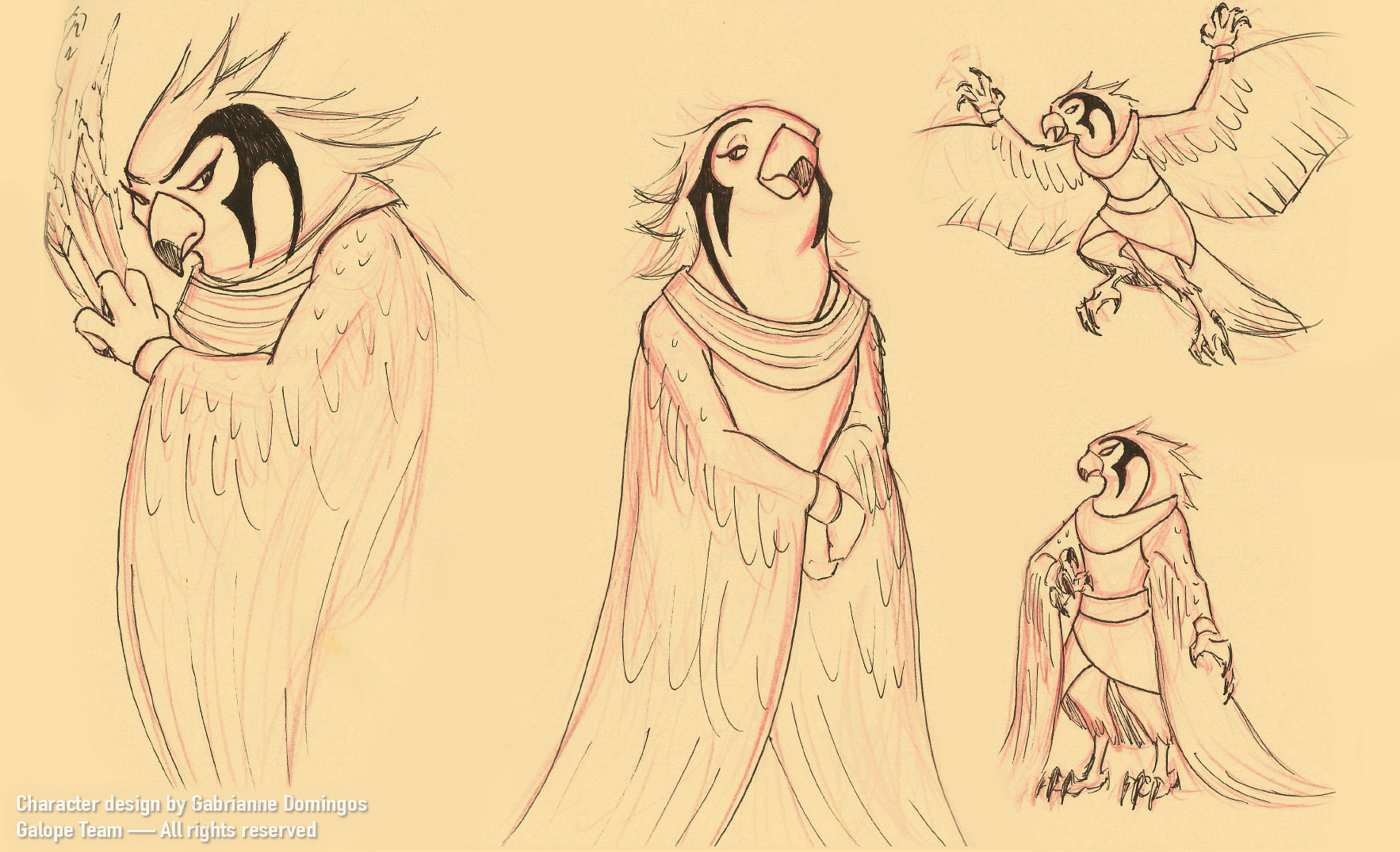 The last boss, Nuru, was a polar bear inspired by monks and worked really well. Since we decided that this new boss should be some kind of bird, I decided to inspire in some culture again, but at the same time keeping it simple. The first bird that came to my mind was that Egyptian one, so the research began to discover it was a lanner falcon and adapt it to the character. Zane uses typical Egyptian clothing and has the lanner falcon stripes on her face, and this time it is a Master who can control the fire itself (Nuru controlls the wind).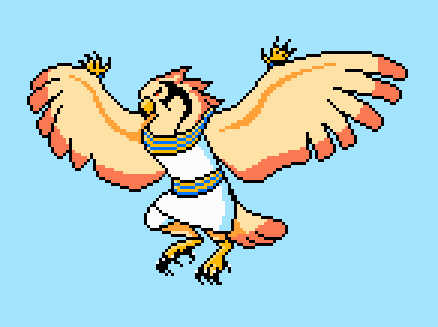 Zane had a better work with her design. She had to look tough and, at the same time, show her intense personality. We imagined her as a confident female, head always up and proud, since she knows she's better than you. You're just a novice ninja. To emphasize some of her shapes, I decided to make her wings behave like a fabric when she's not flying, giving her a royal look, like the defeat animations below:

• When she gets defeated:


• When you get defeated: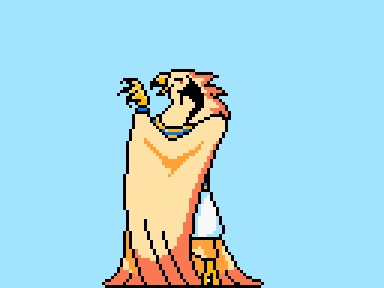 • The Fight
This boss is designed to have much less HP than Nuru, but with way faster movements, making her a hard target to hit. Zane will be always flying around attacking you, dodging will be your best friend as you try to survive and defeat her at the same time. The first boss was easy as any introductory boss should be, but Zane is the first real challenge.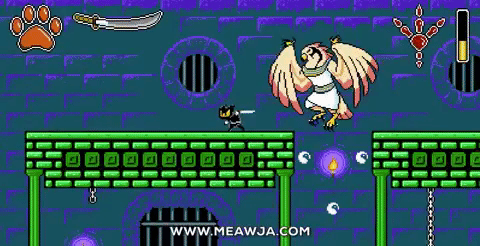 The stage is the same size as the last boss's, but this time you'll have to stay at the upper level if you want to have any chance with Zane. She is so fast that it looks like she's teleporting around, so it is hard to keep track on her. There are four possible moves: two are regular attacks in which she will fly around or in your direction, while the other two are special attacks. For a fair fight, she will always follow a certain pattern so you can, in some way, anticipate her moves.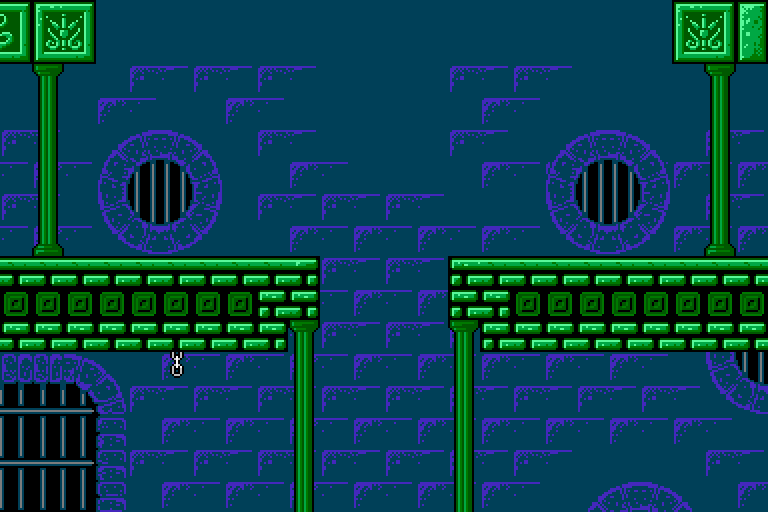 Both special attacks are hard to dodge and requires positioning, making it very hard for the player to stay undamaged. With the pattern, the player can predict it in some way. The first special attack above is called The Rise and the second one, Fire Heart.

In overall, that fight is quite difficult to win since Zane is always moving and can be unpredictable most of the time. But like classic games, once you get the timing and knows how to deal with her, everything is easier. We love the idea that the player who gets better, not the character get stronger. That's what we want to make with Meawja: you'll get better and better, feeling that you're beating the game by your own effort and, at the end, you're the one who became a true ninja.



• Stage 03 sneak peek

Once the fight ends, Zane will give you the scroll of fire, and with that, you'll receive the Fire Shuriken power up. Once you charge, your shuriken will give much more damage and can set some targets on fire. This new mechanic will be introduced you at the next stage, the Crimson Woods.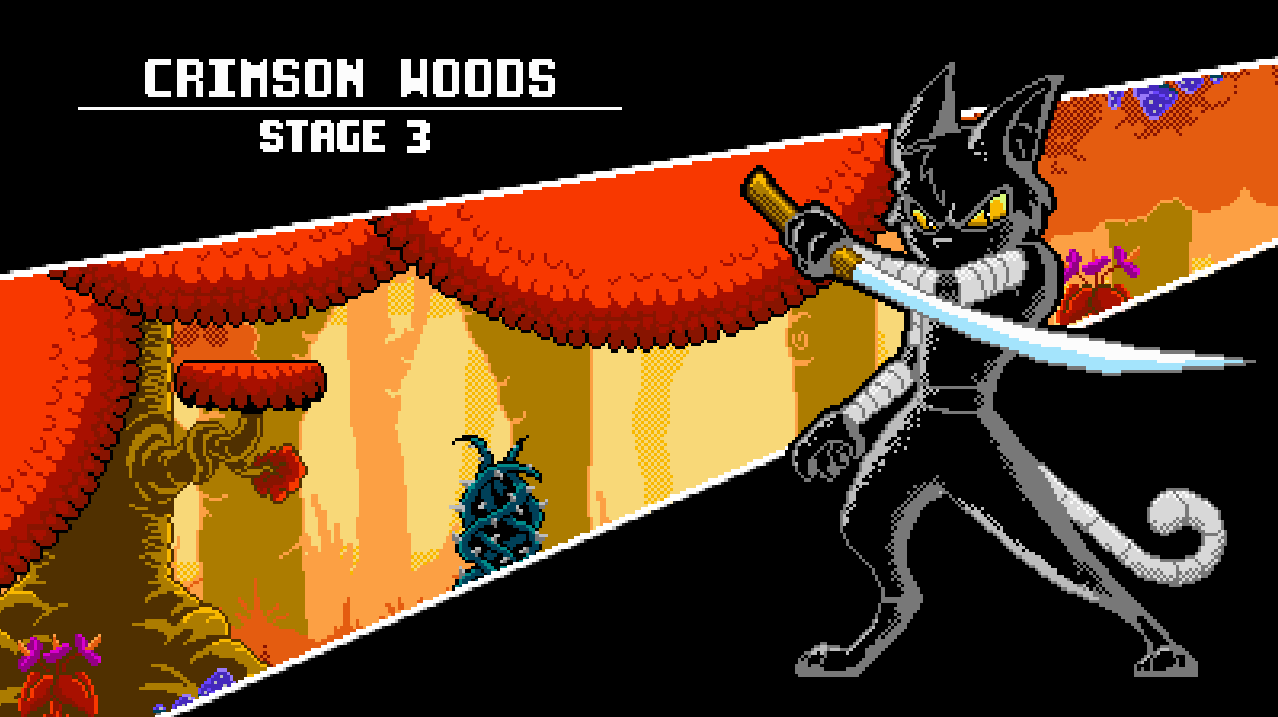 In Crimson woods the enemies will be quite different from before and offer a different challenge. In the next dev log we will show more about that place and the dangers you will find.

Thank you for all the support!

Onward, ninjas!