Welcome to the first (and only one? Who knows? Who knows anything at all anyway?!) 'dev diary short'!
(if the screenshots aren't stretched to fit the article/your screen, try using the horizontal scroll bar at the bottom, I hope that works)
Progress on the map is moving along steadily. I'm not sure when the level will be released but the pieces are coming together nicely. I wanted to share 4 screenshots of the forest in the level editor, taken with different settings. This might give you a bit of an idea what it looks like to work with this editor.

This first one shows the ground, some rocks and parts of some trees and an archway. The orange in the back is the 'sky', which is only rendered when testing the map and not whilst working on it.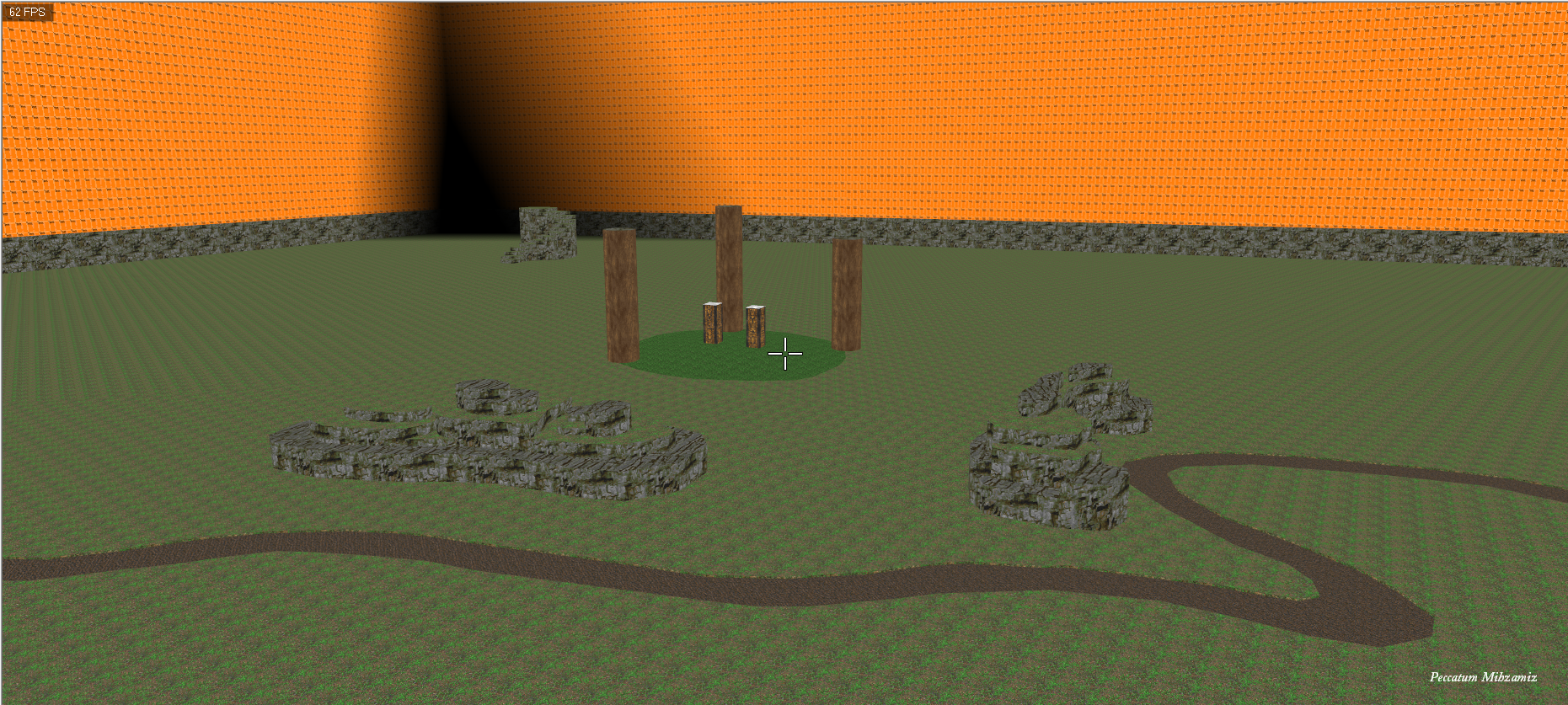 This second one is almost the same but with added lighting. In oldschool Doom II you add lighting to 'sectors' (basically any area on the map with lines wrapped all around it) and so you can clearly see the transitions where the next sector is darker than the other.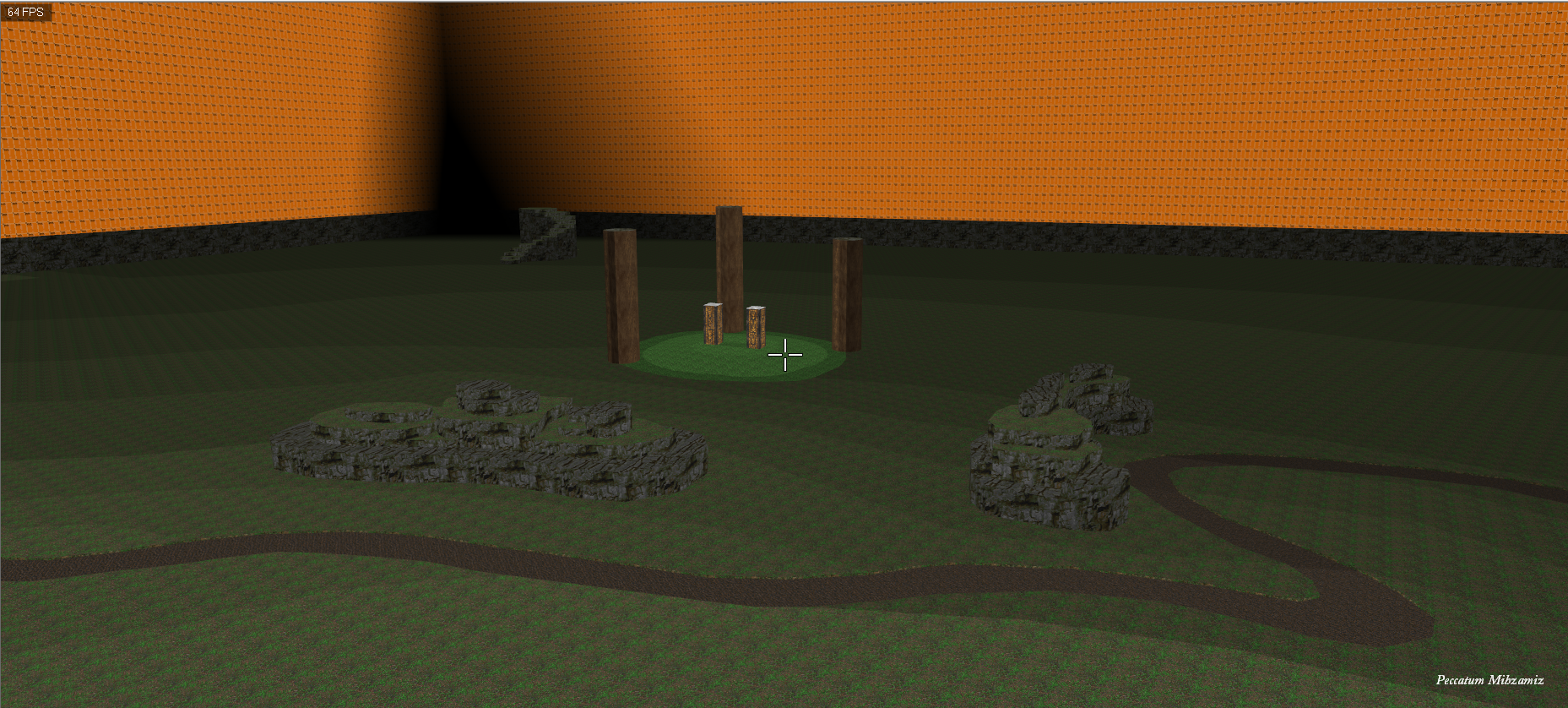 This third one has 'advanced Doom Builder stuff' enabled. Which in this case adds the finished arch on top. That arch is constructed with '3D sectors', which is how you implement rooms on top of rooms and that kinda stuff in Doom II.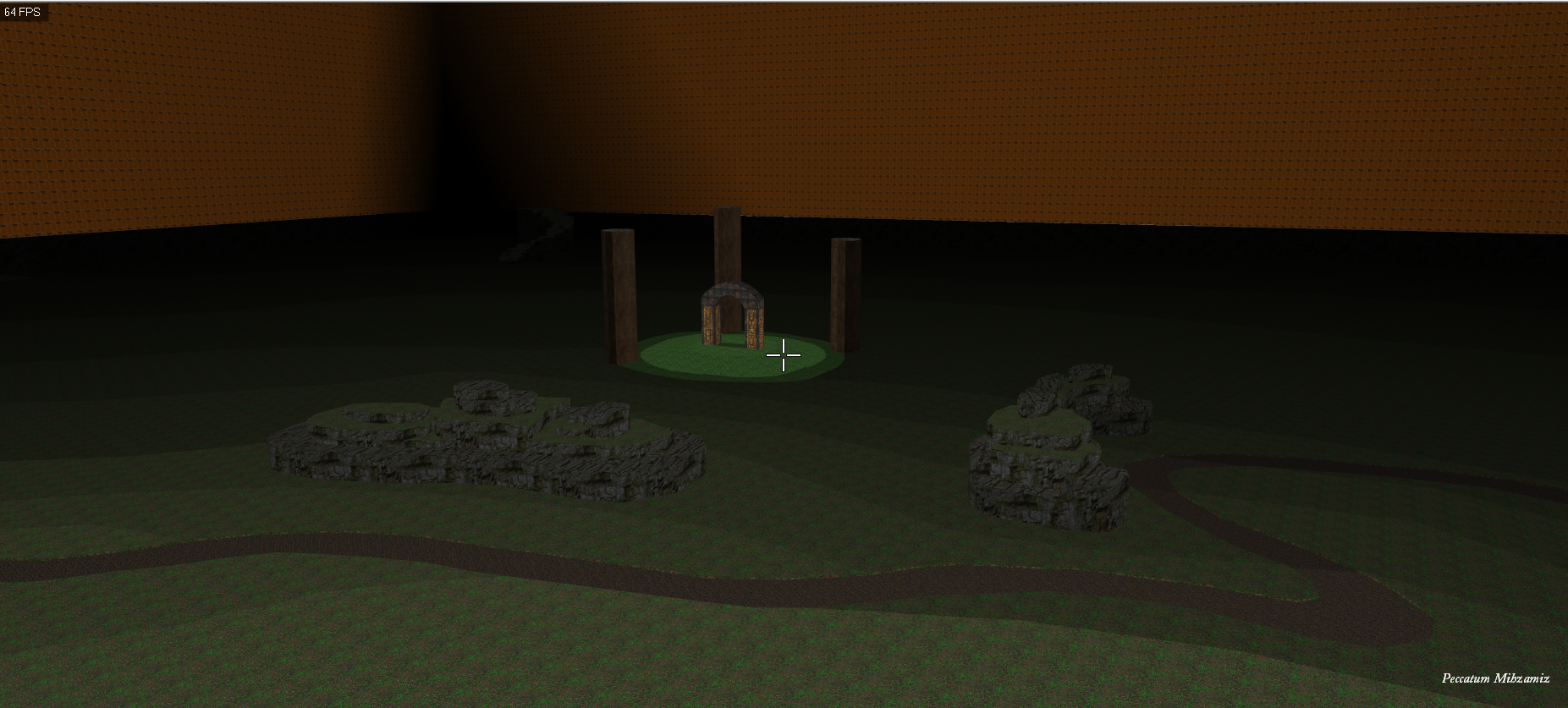 The fourth one is a big change from the previous one. This visualizes all the 'Things', like the tree sprites that are all put onto the map by hand. Note how the trees themselves shade darker and lighter together with the sectors they're in, neat :) !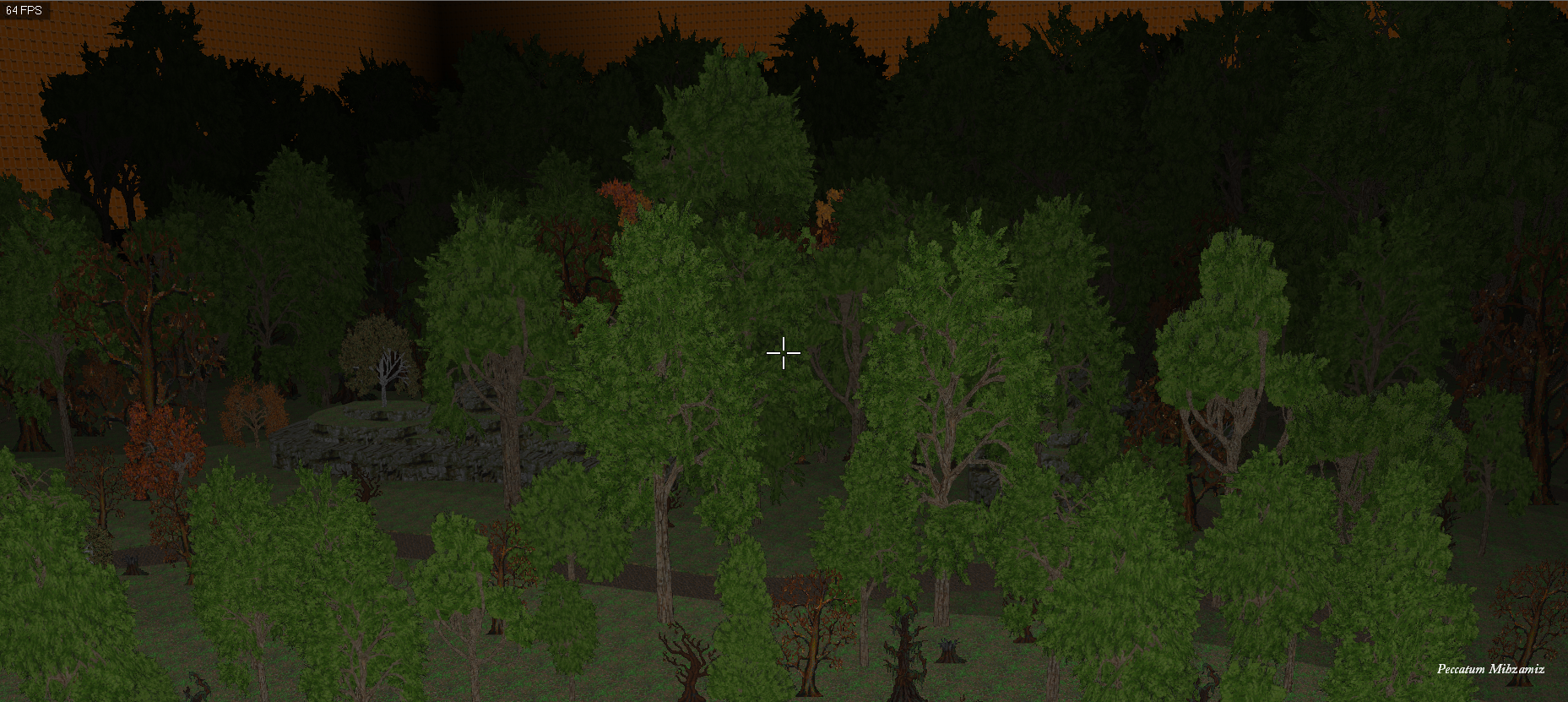 Thanks for reading. If you have any questions about the creation of BFTree let me know! Perhaps I'll be able to answer them in a next 'Dev Diary Short'.

-Peccatum Mihzamiz