This has been a most frustrating map. I've had a constant error that wouldn't go away, and in the end I decided to scrap it and remunge a new version (keeping the sides and objects intact). It's been such a pain. Now hopefully in this new version I won't have that problem, but we'll have to see. Thankfully I know what I'm doing and what direction it's going in, because I want this map to kick off chapter 2 with an explosive introduction to the Invasion of Rathia. This beachhead will basically resemble that of the landing at Pointe Du Hoc in real life and is heavily inspired by the mission in Call of Duty 2 as well. To get vehicles up the beach, however, I'm planning on making two passes for infantry to go through so you can achieve your objectives either way, but for the rest of the map you'll have to eventually link up with the rest of the 514th to assess where the heavy guns are. This isn't a spoiler or anything, it's a general outline. The passes will be a workaround to not being able to climb the cliffs (that'd be way too much work).
icemember will hopefully make more props for me to do this map properly (no pun intended).
Meanwhile, have a screenshot I already posted, just to give a reminder of the regiment you're going to be playing.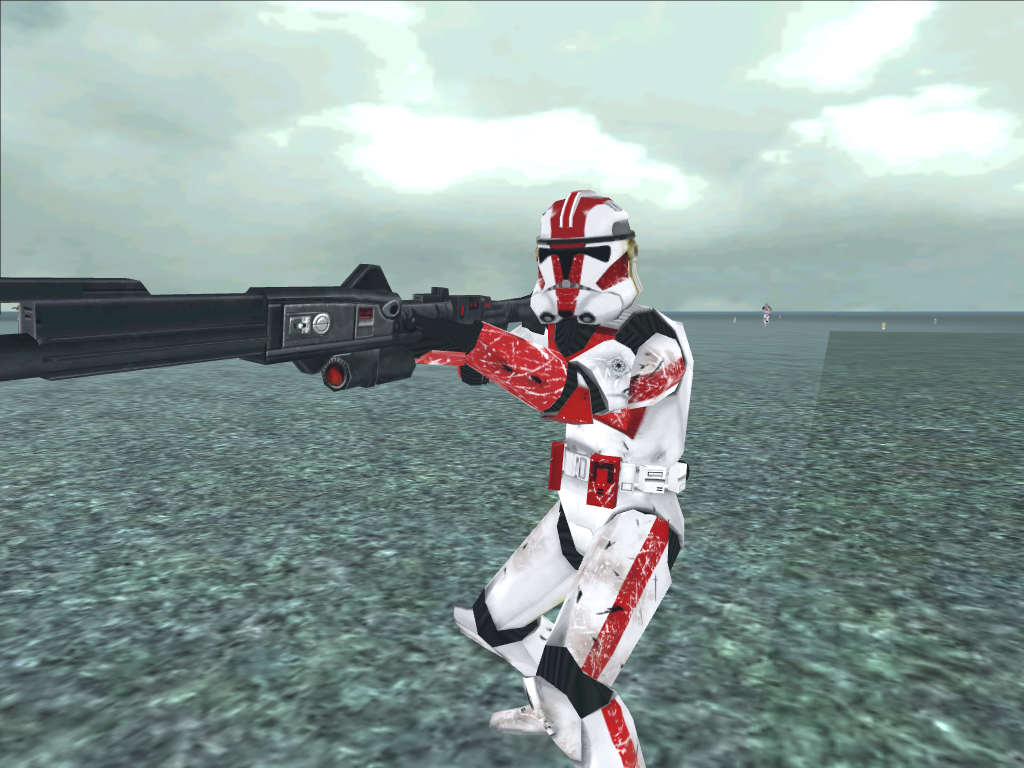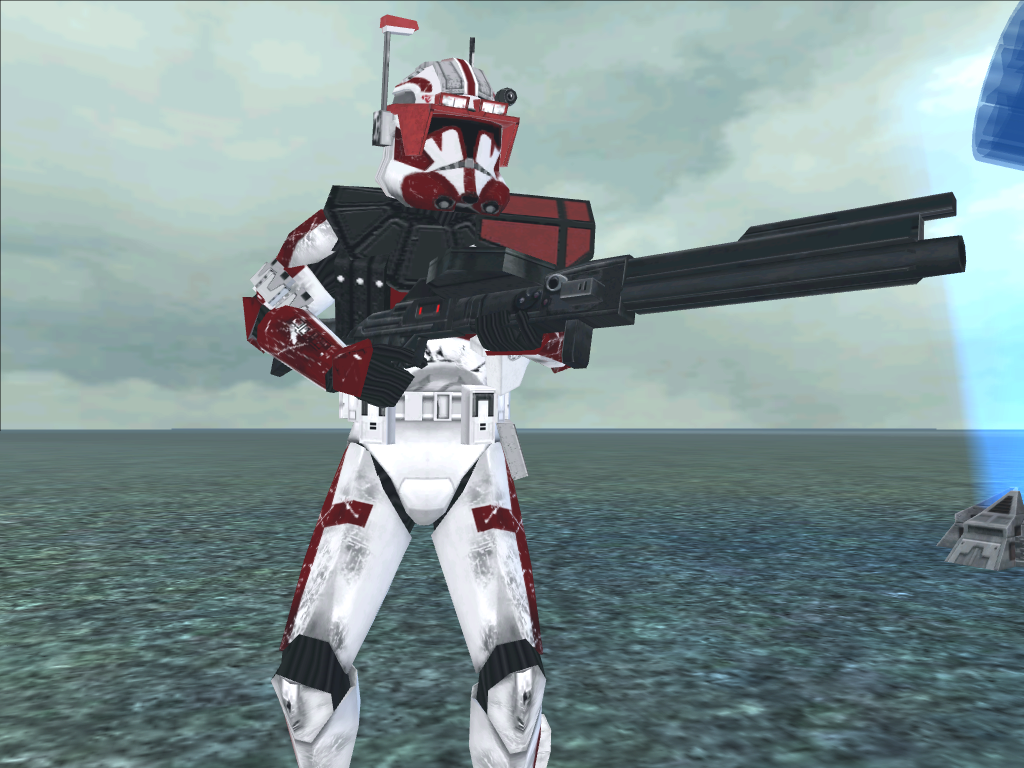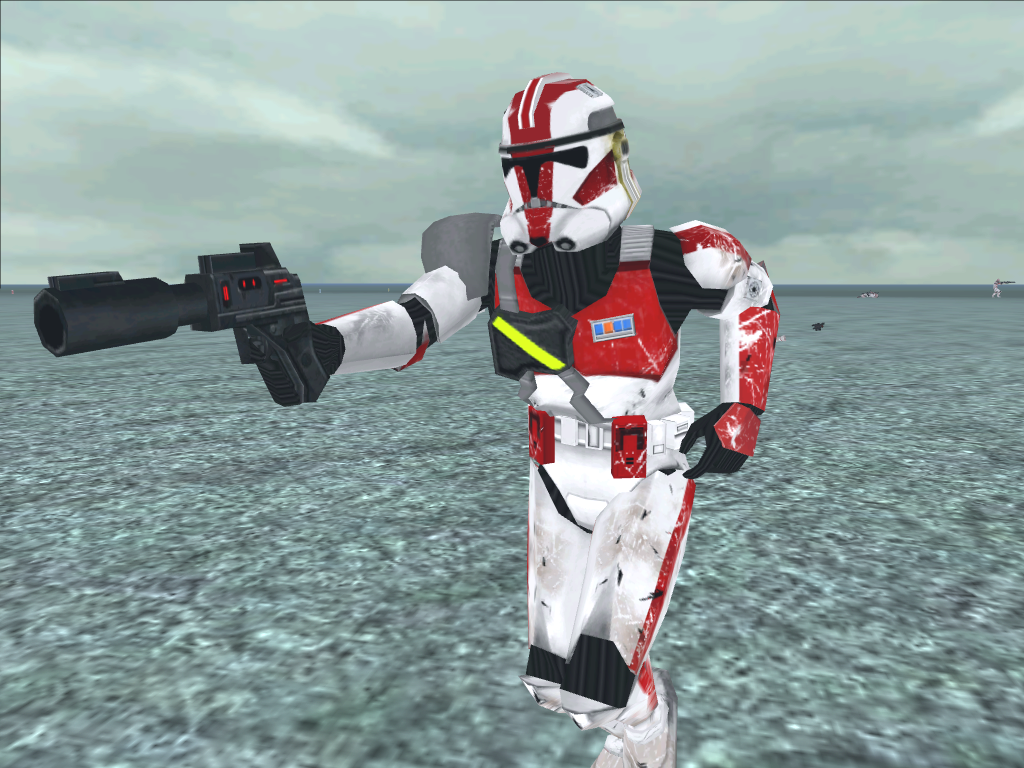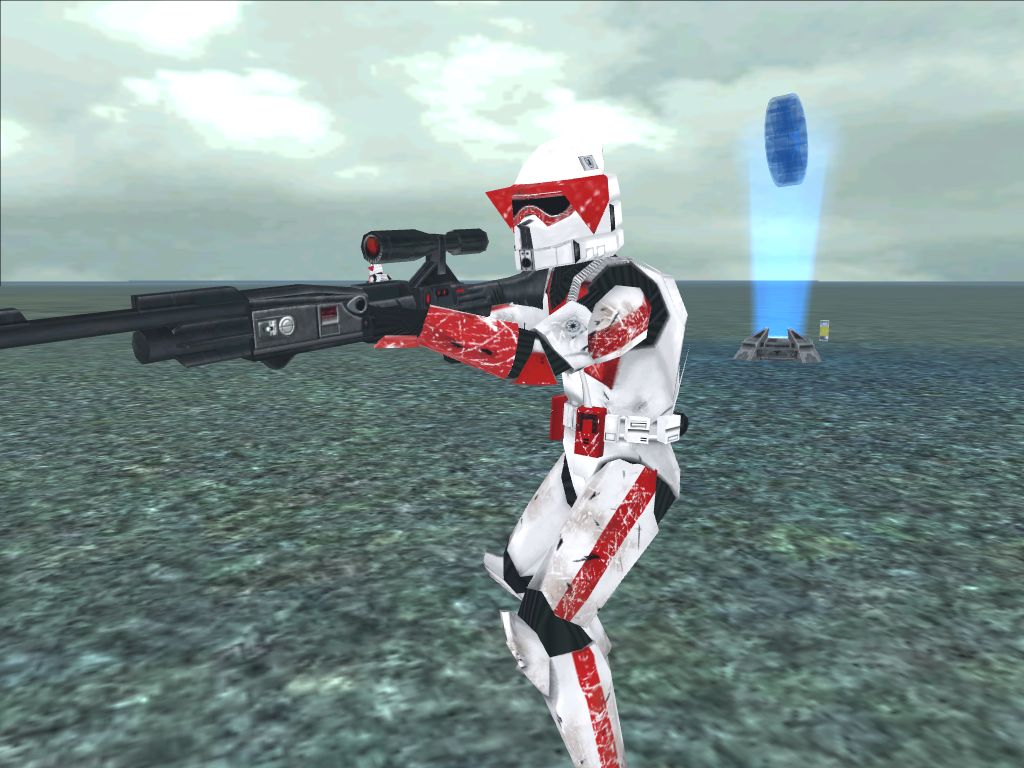 (PS - I'm still trying to decide which weapon Phalanx will be using here, maybe the DC-15S Ops again, or a variant of DC-15A, like the DC-60 which he's holding)