First off, this is probably NOT a video for you. You are a talented and knowledgeable ModDB/IndieDB community member. You most likely already know about game development and the different steps that are necessary to finish a game. This video is instead aimed at people who know absolutely nothing about making video games. These are people who probably don't have ModDB or IndieDB profiles or even know what they are. This video is going to be more suitable for your little brother, your little grandma, your co-workers, your friends-who-play-games-but-don't-make-games, etc. etc.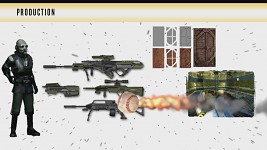 Having said that, watch it anyway and let us know what you think. Did we do a decent job? Did we miss anything? You guys are the ones making video games and we value your feedback! Yes, it's true, this video is a form of promotion for design3, but keep in mind that the main goal is to educate non-game developer type people about the art and process of video game creation.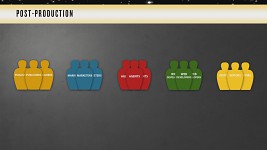 This is the first in a series of videos that will explain the aspects and details of the different phases of development, jobs, skills, etc. Stay tuned for upcoming videos from design3 and Noesis Interactive!
(We're trying to spread this video to the far reaches of the internet so share those links! PM or email me to get a copy of the original video file.)