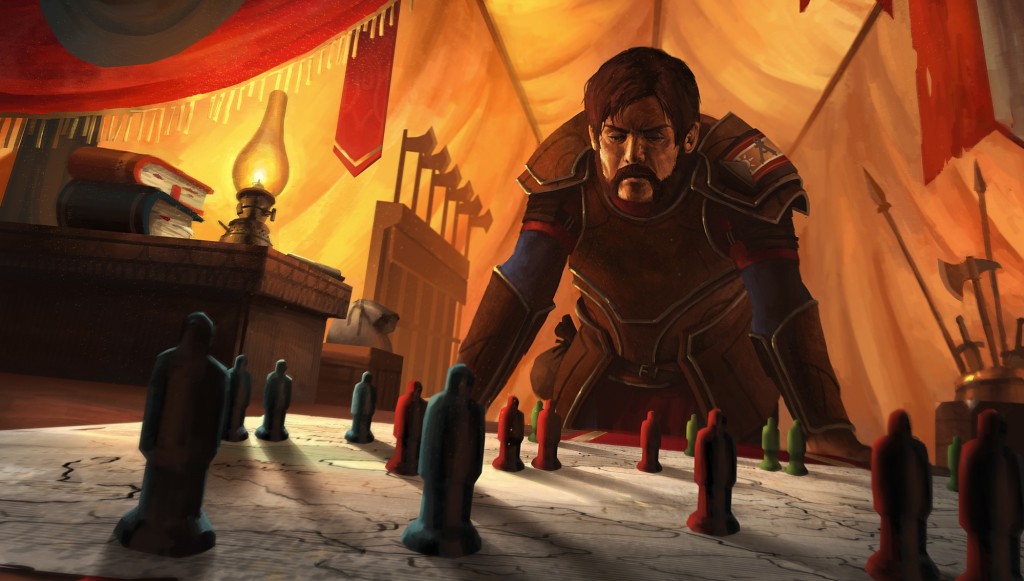 Hello, indie world! Today we want to share with you some of the design decisions we made for Spellweaver TCG. And since this will be quite a long talk we are going to split it in two parts. Let`s begin!
When our team started working on Spellweaver TCG, we knew that we wanted our game to be different. Finding out how to do this didn't prove that hard. First, we had to invent our original set of game rules. Second, we just had to focus on one thing, an aspect other games so often neglected – strategic depth.
This decision soon led us to the exciting game features that follow.
Engaging Gameplay, One Piece at a Time
Most online card games are simplified in order to make them more accessible. However, creating strategic depth doesn't necessarily lead to a complicated game. We structured our game rules in such a way that each single piece is easy to understand. That way, we could both make the deep and engaging game we wanted to and keep it simple and easy to learn.
Heroes with Customizable Skills
One of our most difficult tasks with Spellweaver's game design was making the heroes who lead armies into battle really matter without making them too dominant, which would destroy the game's variety. In the end, we came up with a hero skill system that not only solved this problem but quickly became one of the game features that excited us the most!
In Spellweaver, your hero levels up during the course of the duels, using special cards named Shrines. Some of these Shrines can grant your hero a new skill. By putting them in your deck, you can craft the hero of your dreams, with the exact mix of skills that best suits your strategy.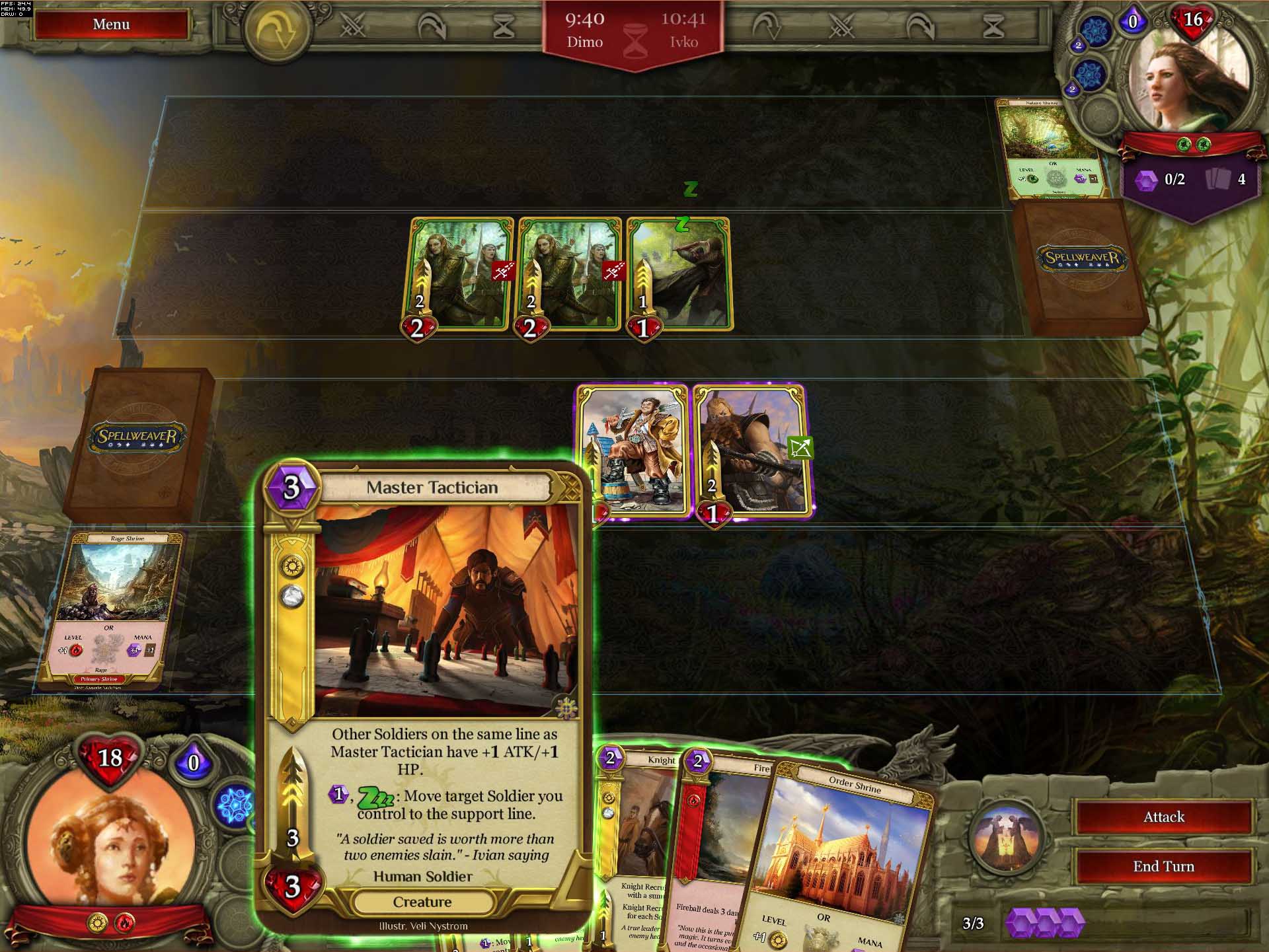 Interaction during the Opponent's Turn
In Spellweaver, you can play some cards and abilities during windows of opportunity in your opponent's turns, allowing for more player interaction and subtle plays and strategies. You can also use cards and abilities to foil your opponent's plans in combat, even on his or her turn when he or she is attacking you.
Cunning Moves in Combat
We wanted to create a game where brute strength was not the only thing that mattered in combat. So, in Spellweaver creatures have a "speed" statistic in addition to attack and health. Creatures with a higher speed are more versatile in combat and harder to protect against.
To make the creature battles even more dynamic, we allow the players to use cards and tricks against each other during combat, which sometimes has devastating consequences for their opponents. So expect a lot of cunning combat plays in your Spellweaver duels!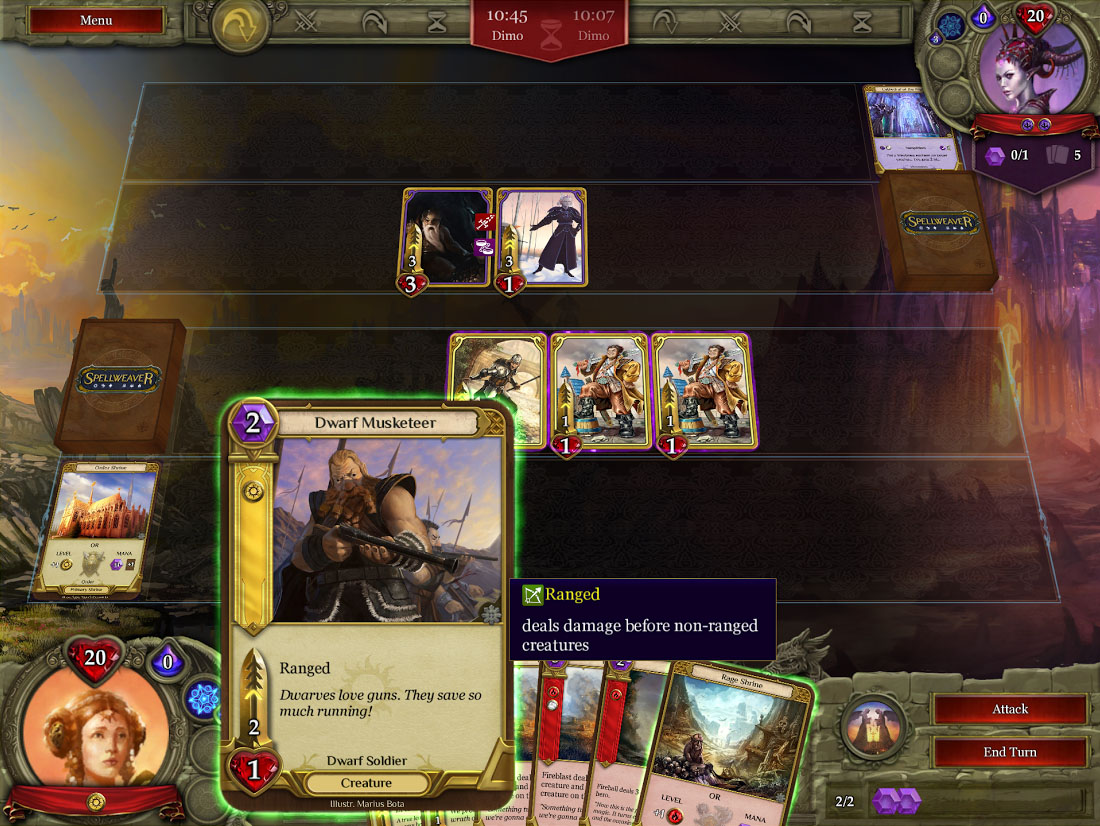 Expect more soon in part II...
Until then:
FOLLOW SPELLWEAVER TCG ON
Facebook.com
Twitter.com
G+