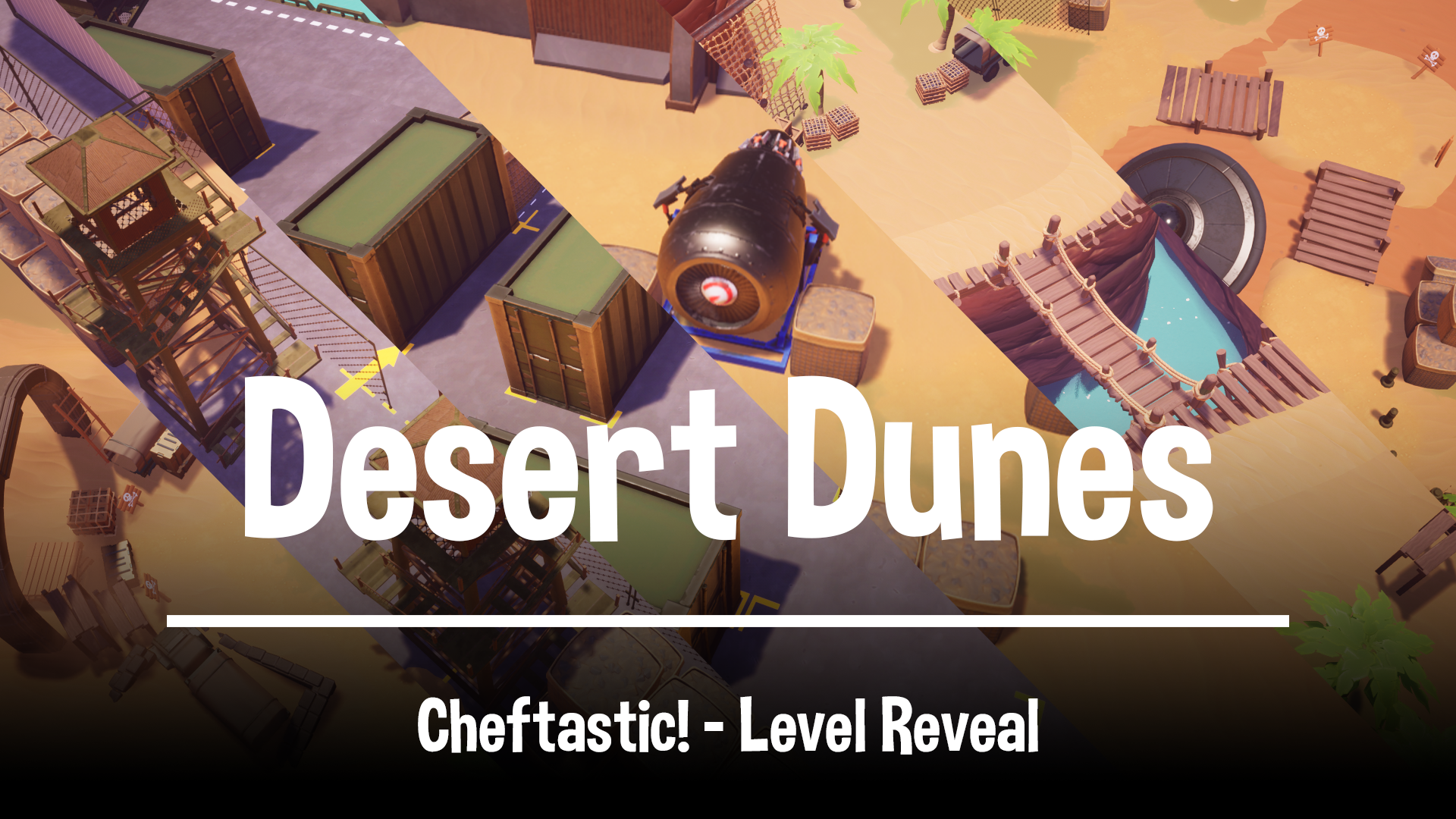 We're now pleased to reveal to you the second location that "cheftastic" will take you to. Desert Dunes. This hot, humid, sweaty environment filled with stunning beach scenes and a strong military presence will keep you on your toes whilst fending of those pesky mutant vegetables.


Desert Dunes Presents a tougher challenge for you to tackle. Unlike Veggie fields, Desert Dunes processes denser, more heavily populated maps to keep you on the edge of your seat. Keep an eye out for those extra lives…. You're going to need them!

Feel the sand beneath your toes and the desert sun beaming down on your skin as you venture through lush oasis'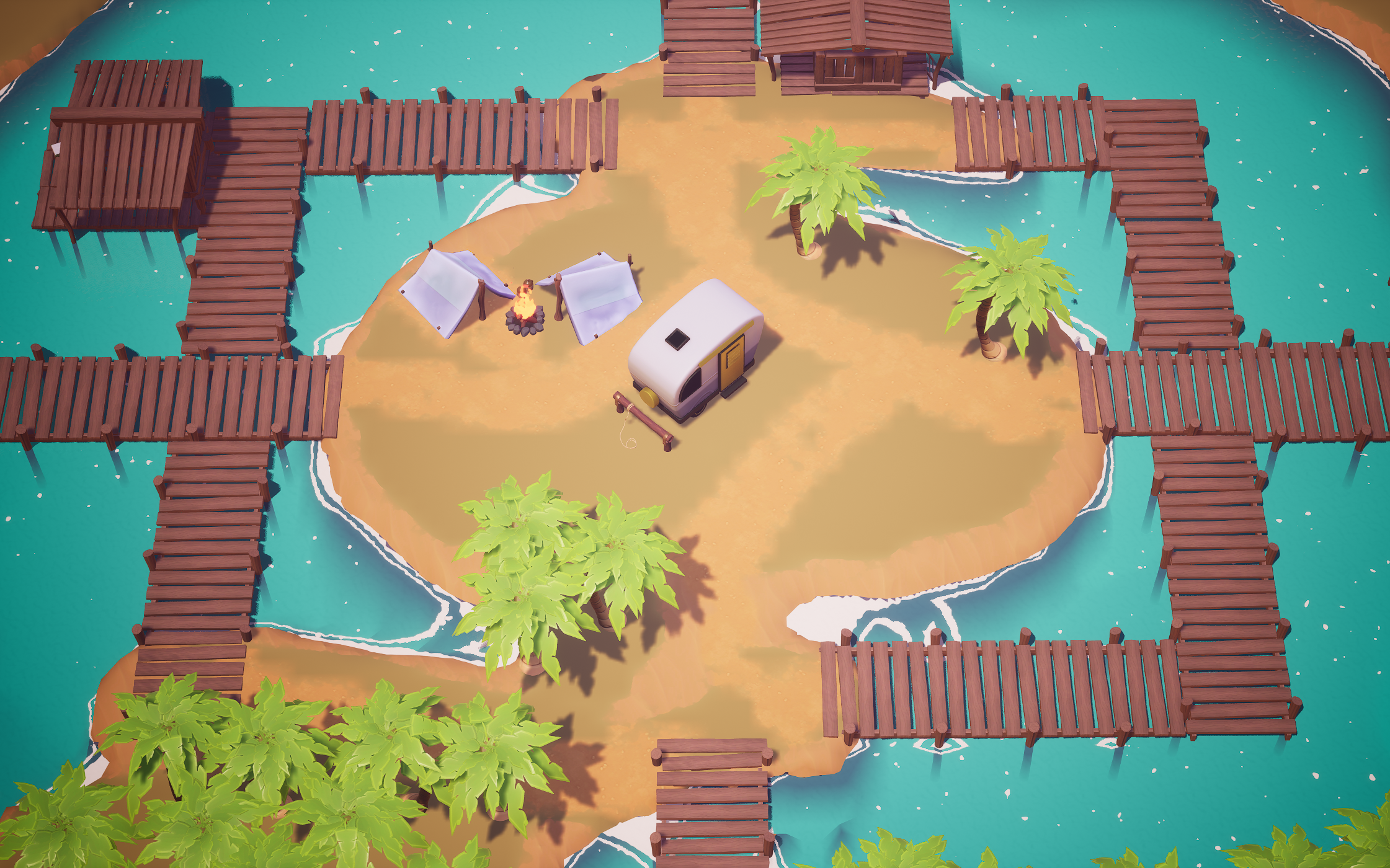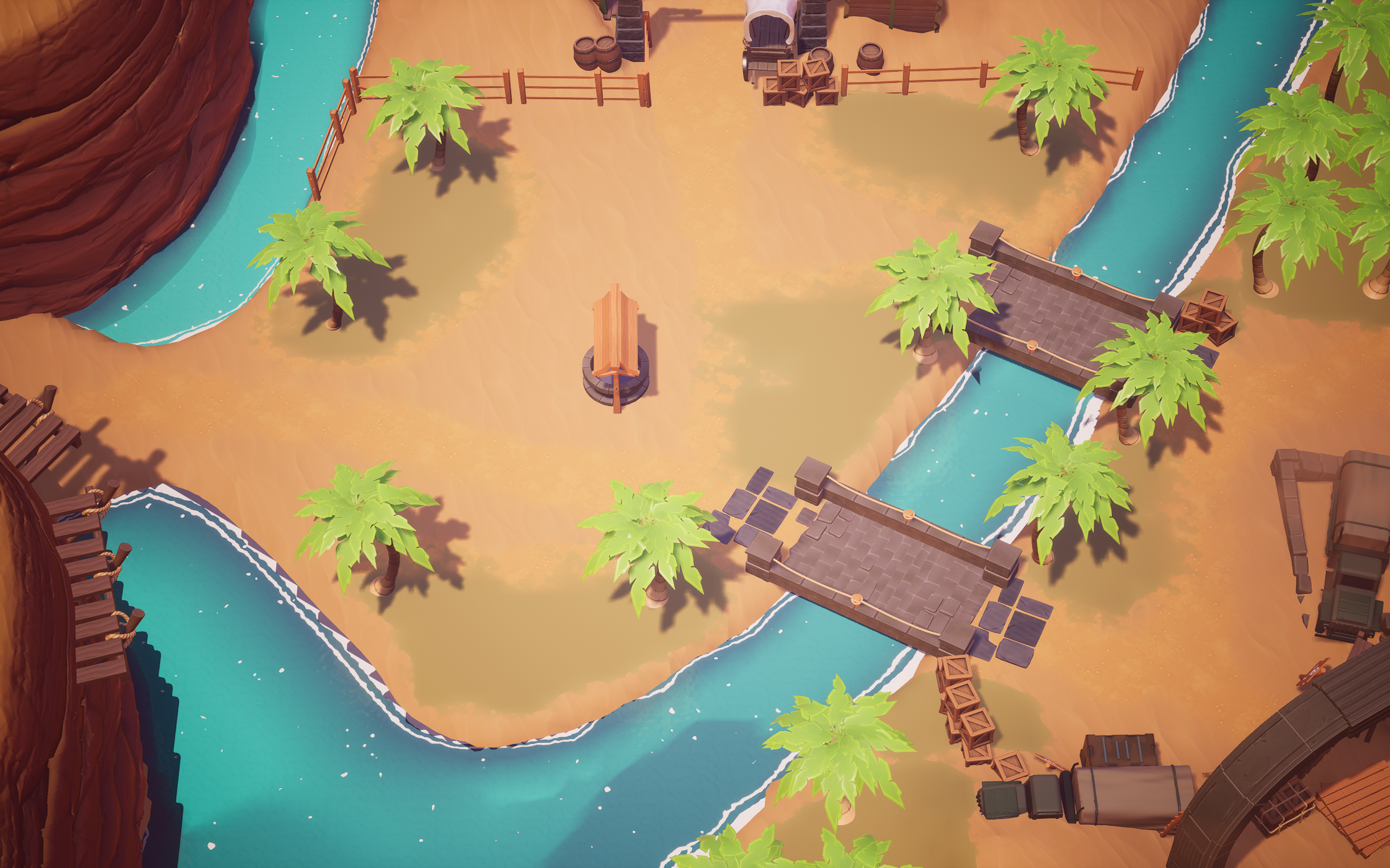 Take on the horde in the military port as you weave in and out of the towering shipping containers, be sure not to get hooked up or trapped in a corner.
Look out for quicksand! Not every level is going to be as easy as it seems, with more challenges in your way its up to you to handle the onslaught of beasts without endangering yourself any further.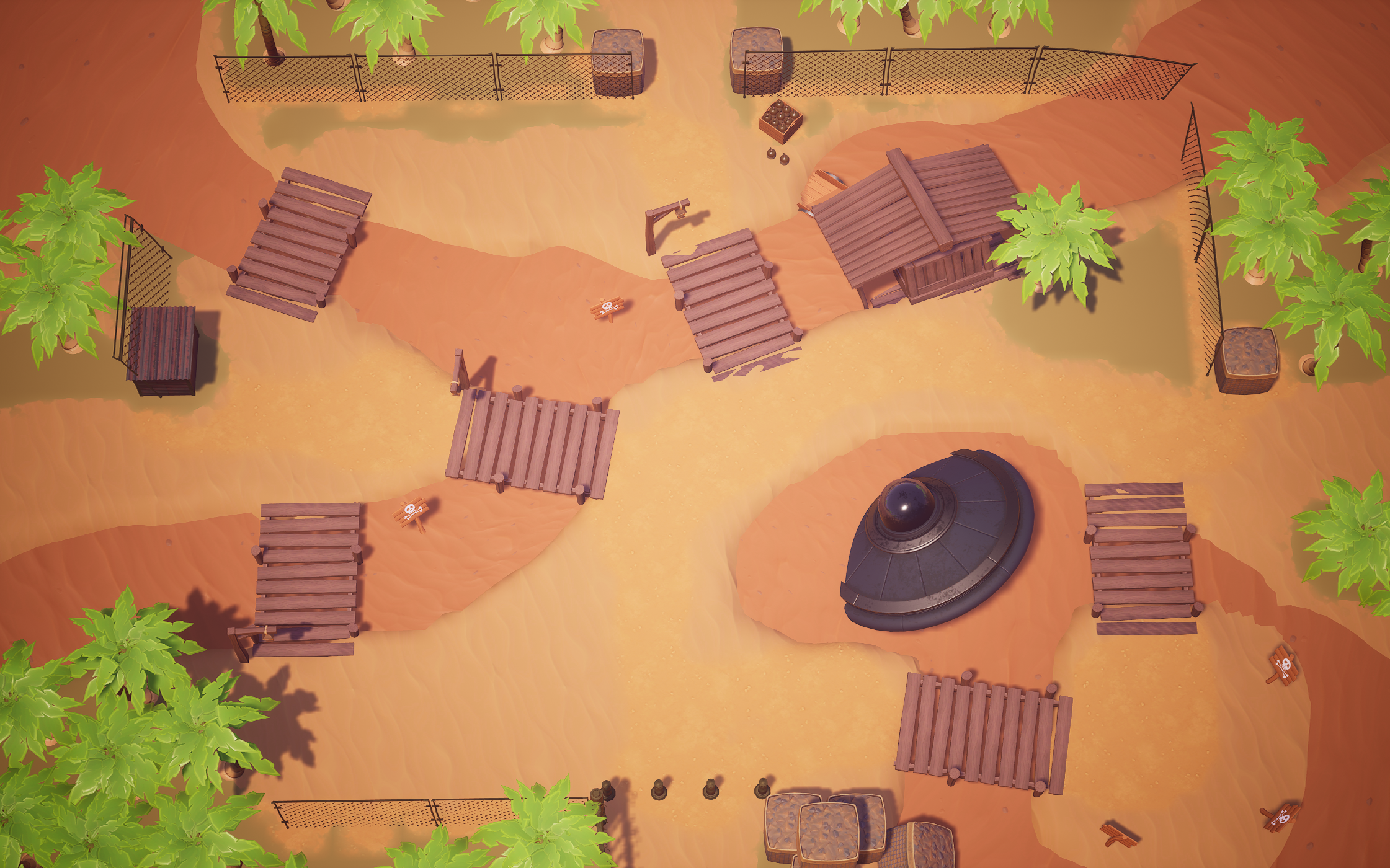 The local's have been forced out of their homes! Battle through the narrow streets of the Town of Al Basila and reclaim their beloved home.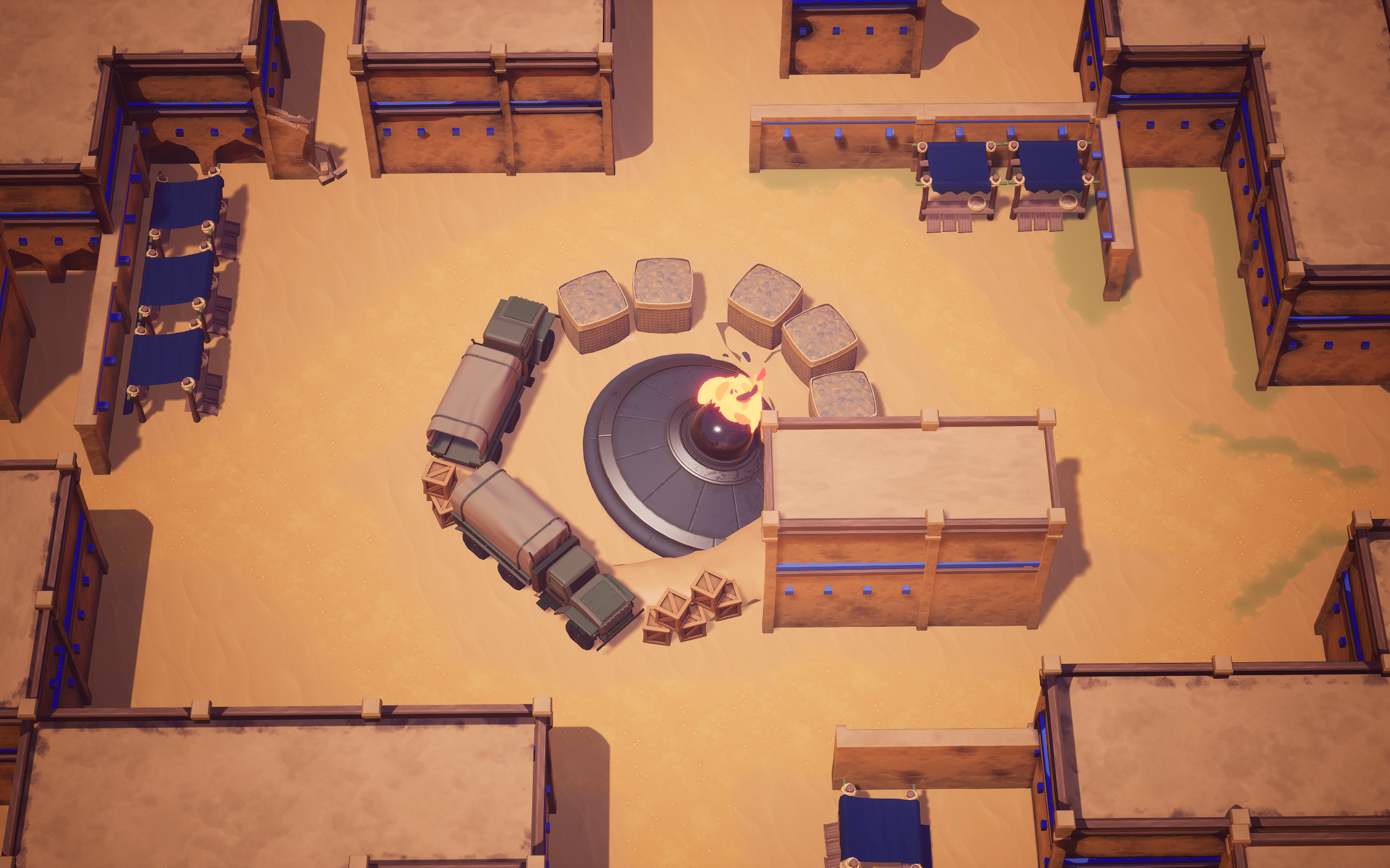 Through your desert adventure you may encounter a familiar, yet not so friendly face along the way!