To finish a new design for FoM's main hero was something we had planned since we began creating and molding the story and setting of our game. Amon needed a design that reflected his personality, age, profession and function in the game. I had already done loads of rough sketches of facial features and outfits. The key word was desert scavenger - Amon makes a living of going out in the dangerous desert to find and claim rare materials and items. I gave him a middle eastern scarf, covered up his arms and gave him some new stylish leather boots. The swirly hear-do came from an old design I did - the swirl gives his face a recognizable look without going too extreme.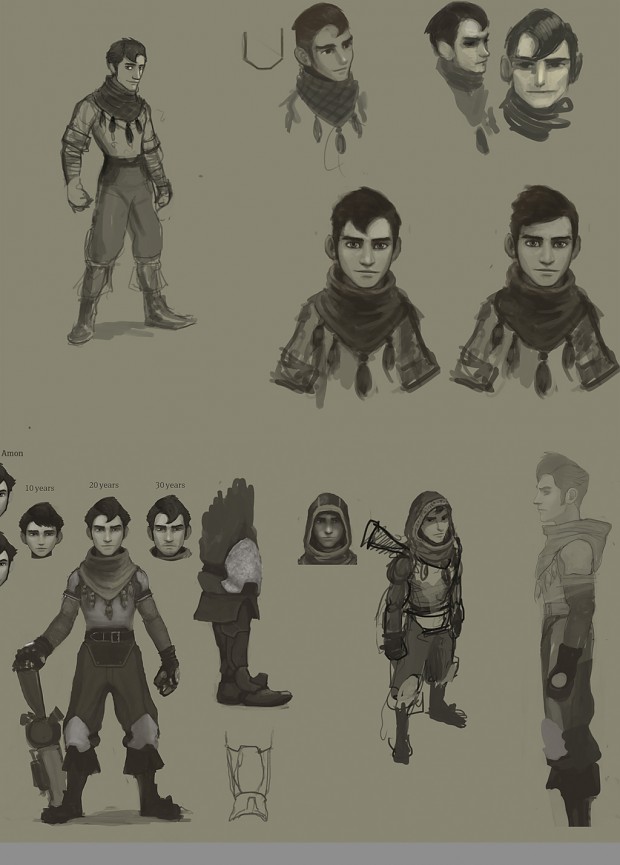 Another essential factor was sex-appeal - Amon should be a real charmer with a handsome charismatic face, a muscular physique and a bad-ass attire.
The next step was to refine the design and style of the character and also figure out the right proportions to match the other characters. We ended up with something in-between the Disney-prince look and the much more stylized old-school anime look.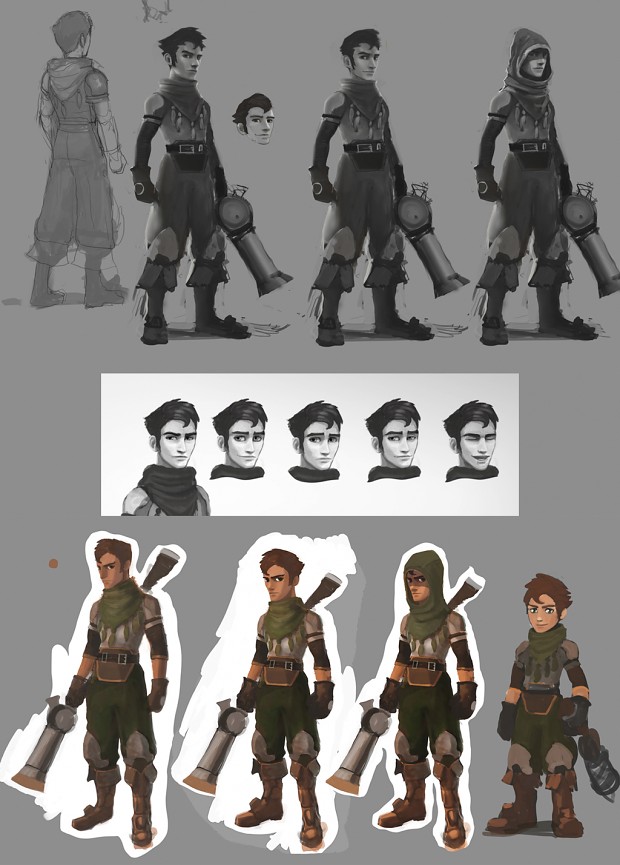 The final design matched Ive (female protagonist) perfectly and felt both unique and familiar at the same time. I gave him warm earthly fall colors to contrast Ive's more synthetic spring colors and friendly features such as big eyes, a petite nose and straight thick eyebrows. Below you can see parts of the model-sheet for the new design as well as a close-up portrait for the extra detail.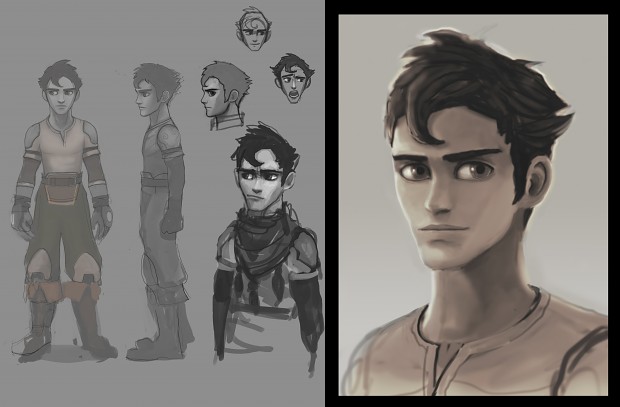 Hope you like the new design and make sure to track our project if you want to see more. Part two will be all about the translation from 2D to 3D.