What can I say? We are working hard!
Today is March 31st, 2017, its been about… maybe 8 years of Derelict? It certainly doesnt feel like that, its only been about a year since things have picked up.

There has been a lot going on lately, Twitter has been good to us, with a high of 7k impressions a day. Oh and at the time of my writing this we are top of IndieDB with the #1 most popular app today. This is new, different. Kinda freaky.

I am writing this to say that we are past the point of no return. We are past the hardest part, the most amount of work.There is no going back now. Win or lose.

I will keep this short. Or try to at least, we will see what i end up writing.

First, theres some new developments with the Ai. As planned, there is now more articulation to the level, with more going on regarding pathfinding and the basic Dross instincts. This makes the bugs more reactive to the player, more intelligent. Without breaking the core rules of how they're supposed to work. So that will be the last bit involving the Ai, which is super. We have been working on the Ai alone for about 4 months.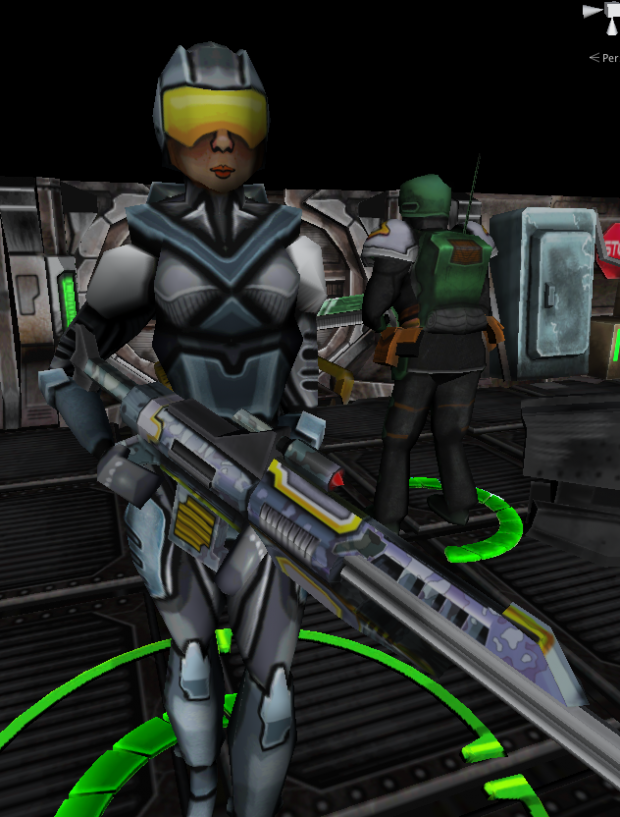 Next will be all the different guns doing different things. The things they're supposed to do. For example the arc rifle currently fires. But its supposed to "arc" to other enemies. So they're all getting an new coat of paint like the Carbine rifle above.

We are aiming to get one level hitting the right mood for the game. This involves the time to complete, the actions required by the player, and the options that are allowed to battle the constantly different flow of Dross, and the randomness thrown at the player per play.

Once the level feels right, that should mean everything used to create that level will translate to other level layouts. We are working with a larger level but currently its a work in progress. But so far, so good.
~Alex
Team_Derelict