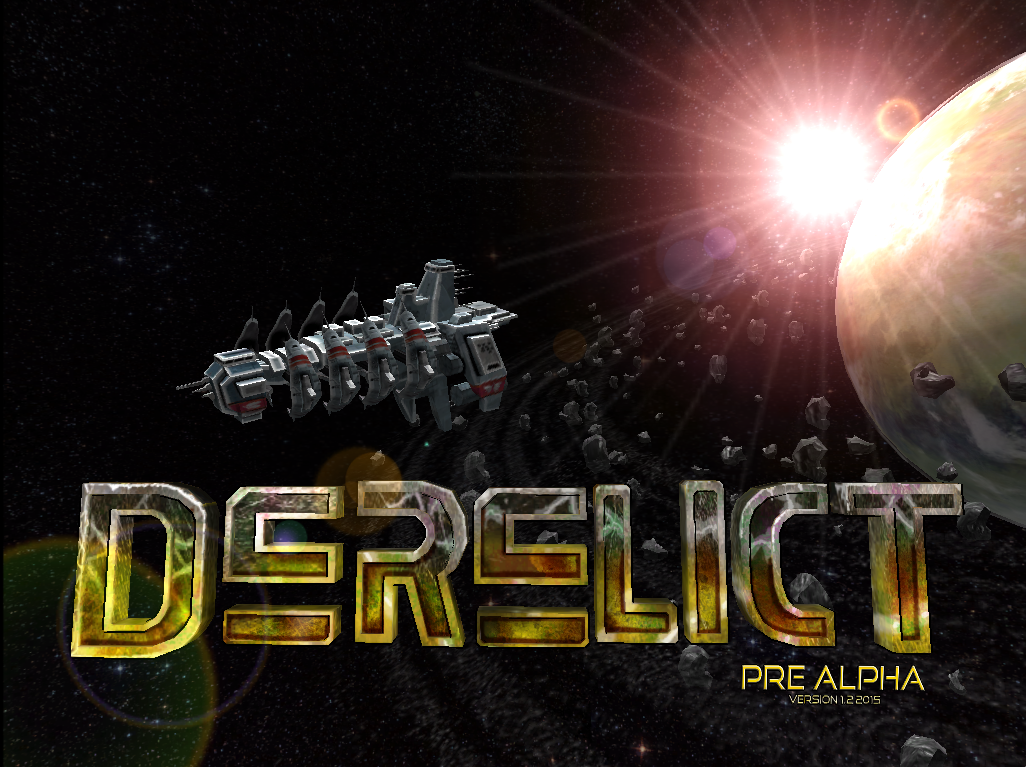 Hello everyone!
We have great news! Derelict is now on IndieGoGo and is accepting donations
Any and all contributions will go towards making a better game. One that has a longer storyline, more set pieces for art, gameplay and design. This will allow us time with software, and other fees associated with working on a game.
We really have a broad scope well beyond what we have already done. But we will strive to keep the core game intact, only adding to it, making it bigger, and better!
Backer incentives include:
Name in credits - Pretty basic, scrolling text and our thanks!
Name a soldier - Each soldier gets a callsign upon creation. Now you can determine what names are generated. This will be in the game for everyone to see.
Poster - Remember that soldier I drew in the photo section? Well its now a poster. 11x14 at 300dpi. Its pretty awesome! Rolled, not folded.
Art book - Includes all the art so far showcased on sites like IndieDB. This softcover 8x8 book will be full of awesome art, either hand drawn concepts or renders from the actual game
3D Dross - This is the big one! There are only 10 available, but I am going to paint 10 medium Dross models. They are printed in 3d in strong plastic and handpainted as they look in the game. They will include a stand
During this campaign, we will be releasing content daily or twice daily if possible ;D We had so put some time toward writing this campaign, as well as working on the perks that will be received. So expect us to be fully back into working on the core game during and after the 60 days.
There will be LOTS to see!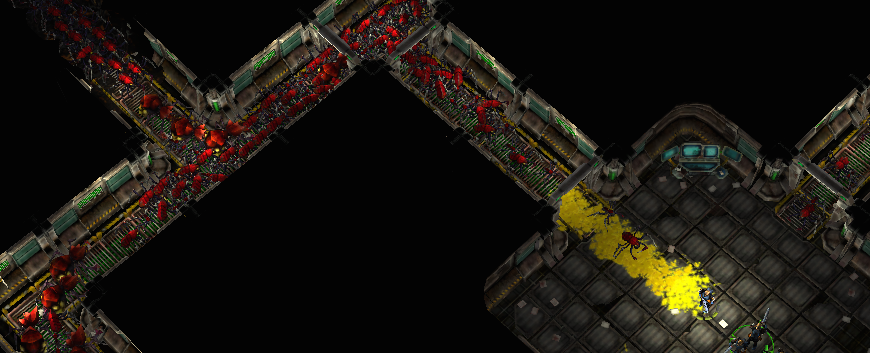 We are asking for your support to help us complete the remaining levels and to finish our game.
We require time for final development, artwork and programing, contract work and ongoing software licensing (Maya, Mudbox, Photoshop, Unity Pro iOS, etc.). We are making an original game for iPad, i.e., one that is not a port.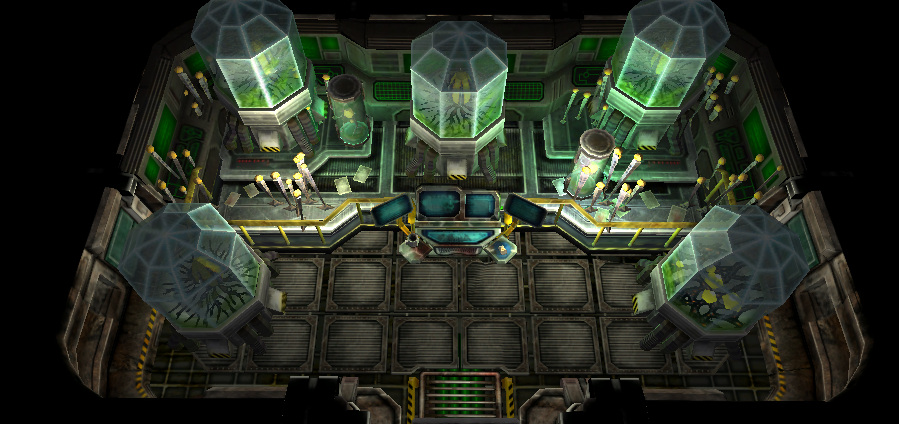 We are a team of two hard working individuals:
• Alex Zimich - Artist, Designer, The Art Institute of Vancouver graduate.
• Alex Hird - Programmer, The Art Institute of Vancouver graduate.
Derelict: behind the scenes
Derelict is a squad-based real-time strategy game, requiring a sophisticated mobile defence strategy for objective success. The objective of the game is to get your soldiers from one side of the derelict space-ship to the other, moving from one airlock to the next. There you rest, refuel, reload and prepare to meet your opponents in the next level.
The ship in question is the Wings of Icarus. It was exploring uncharted space and has been infested with the Dross. Dross are like a mutated ant/spider creatures and are fearless, deadly and relentless. The walls of the ship are now covered in biomass, and with spores that come up from the floor and spawn the Dross. They are invasive and can quickly saturate all areas the ship, thriving in this dark environment and quickly converting the ship into their hive.
You are the commanding officer of the squad of elite space soldiers, in charge of repatriating the ship and eliminating the Dross infestation. Your squad must fight hard and fast through the Dross defences and clear the way for re-enforcements. Will a direct forward offensive be successful? Or is it better to hunker down in a strongly-defended location and let the Dross come to you? Or perhaps you can find a safe route to take your squad through with minimal opposition? You must evaluate a changing situation and adapt quickly, because you enemy certain will!
Play the role of the Commander. Reclaim the Derelict. Rescue survivors. Eradicate the Dross.
Derelict is much, much more than a point and click game. It has real time gameplay and constant action. Your opponent continually adapts to the situation and you must, too.
Derelict plays similar to the moving across maps to safe houses in Left4Dead. The atmosphere is similar the movie Alien 2. The game plays with a desktop tower defence and an item system like The Last of Us. x5! Our ecology of the environment and the infesting aliens is realistic and believable, and is designed for the player to fully engage with the game.
Follow us on twitter: Twitter.com
Facebook: Facebook.com
Youtube: Youtube.com
and of course: Indiedb.com
Thank you everyone for making this all possible!
~Alex