In the Shadows has been in development for six long months and at times it felt like it was never going to be finished. After much teeth gnashing and plenty of zen gardening moments I can finally say its ready to be released. This demo features, new maps, models, monsters, animations, textures, sounds, particle effects and a crazy amount of new code (quake scripting) The maps support new AI features like path-finding, triggered events and probably the most fun of all, the AI will hunt you down if you hide!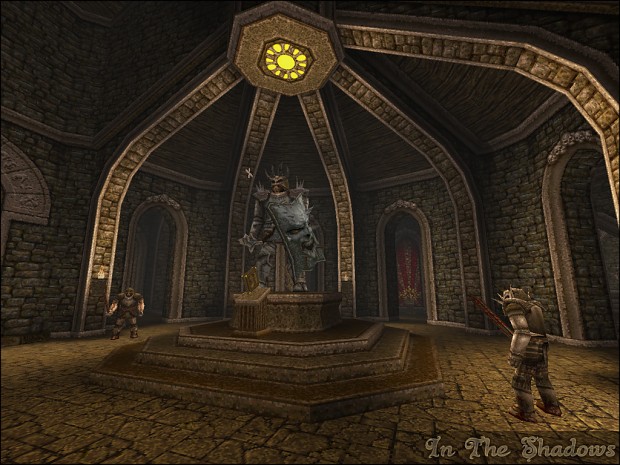 Start map - Temple of Swords
For people not familiar with the state of Quake 1 nowadays, there are several engine replacements that extend the original game so that you can do more. This MOD relies on the new engines to work with the old Quake 1 assets. You will need a full version of Quake 1 to get this working, so check out steam for a cheap copy. Then download one of the custom engines (links below) and setup a shortcut using the extra parameters I have specified in the readme file. (which is also full of hints and tips) Once that is done (I know it is a bit complex and long winded) you can then enjoy the new gameplay mode and have a fun trip down memory lane.
Recommended Engines to use:
Fitz0.85 and Mark V (these links will provide more information)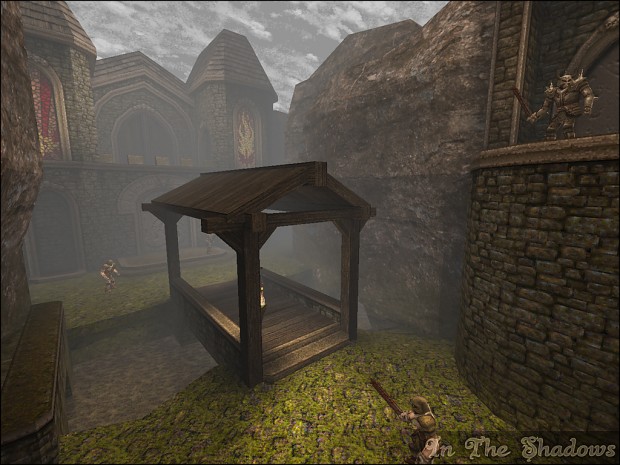 Map S1M1 - The Shadow Gate
Things to note, this is old tech, monsters have square bounding boxes and simple graphics and when playing in stealth mode be aware that hit detection will not be precise, try to understand what size monsters really are. If you are curious to see this in action, drop down the console and type 'r_showbboxes 1' and it will draw their hit detecton bounding box. Remember to quick save and load your progress because stealth mode is not designed to be easy, there are skill levels for a reason, choose wisely what type of experience you want.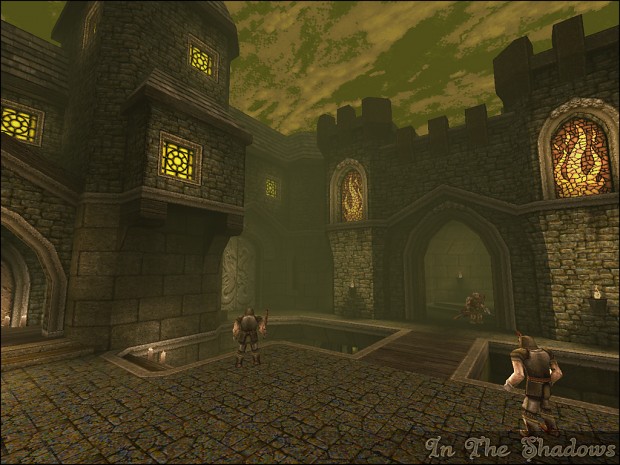 Map S1M2 - The Castle of Shadows
Finally please take some time to record demo's with the recommended engines (links above) because this will be the perfect way for me to understand how you played the maps. If there any problems or things you think should be different, post in the comments below.

Video - An example of Stealth Combat