We've been hard at work over the last few weeks, but we are getting close to getting the Concept Demo out. I made a small chart to show you what our focus has been.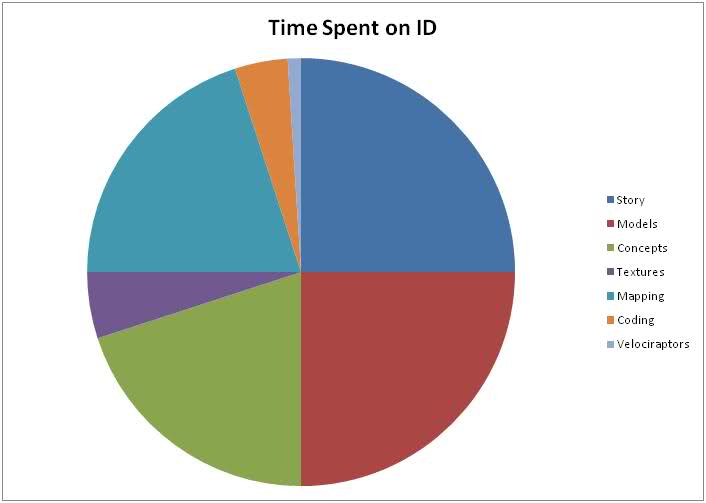 As you can see, most of our time has been spent on finalizing parts of the plot and making models. Our texturing time has been low since we did not have a skinner for a majority of the time, but we recently recruited one, so expect to see more work in that section in the next update. Coding has been minimal for the demo, as the Demo coding is near finished, so not much effort has been placed into that. We did change the way the Springfield scope aims, so hopefully we can have a video showing you this new method in action. The map for the demo is nearing a point where we can play test it, so that means we are getting a bit closer to our goal.
As for the team itself, I spent the past couple of weeks digging high and low for quality members, and as of this writing we are now at a whopping 13 members on the team. For a mod that started off as one guy's ramblings, this is quite a feat. These members are very enthusiastic about ID, and this can be seen in their work quite clearly.
For example, Novole, one of our newest members, made this sketch of the Dement, our new faction of enemies.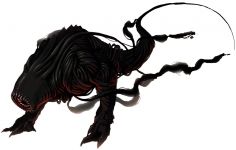 While I can't give too many details on this enemy just yet, I can say one thing about it. Unlike the game enemies, the Dement is organic. When the mod gets released itself, you can see just what kind of influence the Dements have on the Developer.
Hollow has been working hard on the map for the past few weeks. Here's a picture of some of his work, one of the first things you see: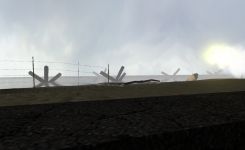 Here's a few details on the demo:
Consisted of the first half of the first chapter
Expected play time is 5-10 minutes
2 maps long
Stripped of plot/dialogue (gives us time to hammer out the details)
4 weapons, 2 not in the original first chapter
Designed for feedback and Proof of Concept, not an actual Demo
I know that Demo is meant to be "free version of the majority of the game", but I still want to get our concept out there in some playable form.
One last bit of news, we finally got a website! Granted, parts of it are still being worked on, but the forums are fully functional, so head on over to the forums and sign up! If you want to work with us, then put an application on the forums so we can check out your skills.
We added a few pictures to the ModDB gallery that haven't been posted in this News Post, so look around and see what's new!
-Bluefire