Greetings fellow adventurers!
We've released an update to our demo - added an ability with a profound effect on the game and also a level up interface!
The Lift Ability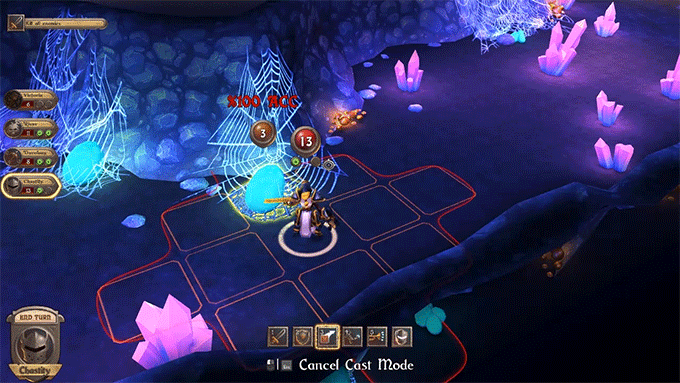 One of the biggest changes we made is adding the Lift basic ability, accessible to all heroes for the cost of 1 Action Point, allowing players to move an adjacent small object, ally or enemy to another adjacent tile. Lift enables many new combinations and also makes it easier to aim and hit environmentals and kicks by adjusting the angle before launching the attack.
Level Up Dialogue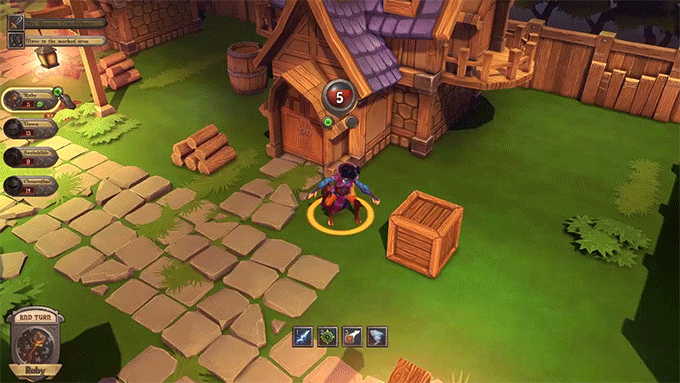 We also added a level up interface to allow players to choose which new ability they get every time they level up. It's a temporary thing, just until we can implement the character sheets we're working on, but we wanted you to have access to your favorite abilities quickly with each playthrough.
New demo! 0.5.5 changelog
Download the demo from Files and try it now!
New Features:
The player can now choose between two abilities upon level up
Added the Lift ability which allows moving nearby objects, allies or enemies a short distance.
Lift can be used to grant cover to an ally or combined with Attack of Opportunity
The Lift ability was given to all units (not as a level up ability).
Gharbarak now acquires experience and new abilities. He's a real boy!
Balance & Tweaks:
Added more rooms to caves and changed existing ones.
Frighten now cancels overwatch\attack of opportunity.
Dialogues camera movement made faster.
Narrow hallways, the greatest bane of enormous spiders, are now less likely to occur. Also made enormous spiders slightly less enormous so they can pass narrow hallways anyhow.
Issues & Bug Fixes:
The player can now select whether to use a controller or the mouse at the
start of the main menu.
Fixed the mouse not showing on main menu bug.
Removed "feature" of opening chests through walls.
Fixed missing interact animation of Gharbarak.
Fixed issues with frighten (units moving to the same position and units moving even though they are stunned)
Fixed poison visuals remaining after the effect wore off.
Fixed run + melee attack not always detecting properly whether it's possible to attack from a given position.
Fixed potions sometimes spawning in invalid positions (most notably when killing Gharbarak inside the barracks).
Fixed bug that caused unit hover UI to show in cinematic camera.
Fixed color of unit markers not updating properly to reflect amount of action points left.
Replaced grapple hook icon.
Kickstarter Updates
Our campaign on Kickstarter is in full gear, and we just passed the 33% mark with over 600 backers! We are thankful to all of you for supporting us, playing our game and sending your feedback. Please keep spreading the word and let your tactics loving friends know about our demo - we just updated it following your suggestions and requests.
As usual, we are looking forward to hear from you, so feel free to send us feedback or post in the community forum! Especially let us know what abilities you like most and whether Lift is going to be useful for your play style!

The Fort Triumph team