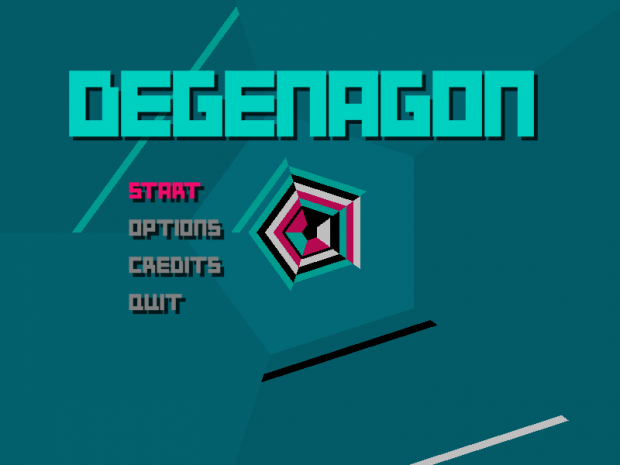 The Core Concept
Degenagon is a fast paced game where the goal is to destroy layers protecting a polygon core. Once reached your goal is to collapse it.
You control the core by rotating it. Pieces fall in from the outside from various directions and you must align the colors together. It sounds extremely simple, but it is quite deceptively difficult. Keeping track of all the core-layers along with the falling pieces quickly can become overwhelming to the unprepared.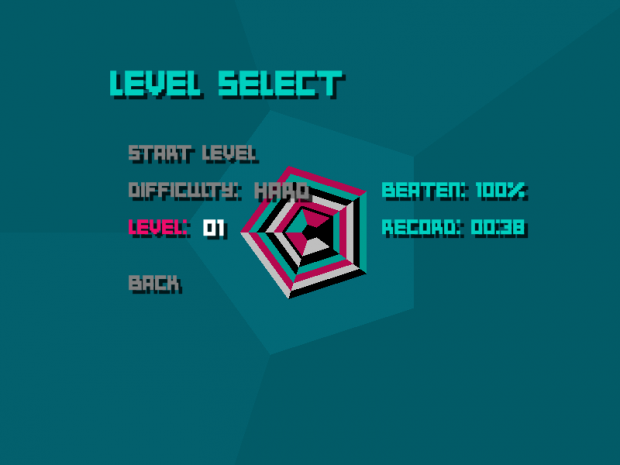 The Game Details
There are currently 4 base levels of difficulty in the game currently, each with 50 sub-levels that ramp in difficulty. The sub-levels are hand-crafted and are not randomly generated. Only a handful exist per difficulty at the moment. There are plans for an endless style mode as well as a random mode that could be unlocked when you beat all the levels in a given difficulty.
The game actually has several color-schemes that you unlock while playing as well. You can toggle on and off which ones you want to use, though the menu for this is pretty bad at the moment and needs serious improvement. Several of the color-schemes have been tested for various types of color-blindness, and a these will be auto-unlocked at the start of the game to allow color-blind players the ability to play the game right away.
The Future Plan
There are a number of features that I could put into the game, but the first goal is to get it to a totally finished state with the current short checklist. Once that is done, I'll considering adding new features.
Several key things are missing from Degenagon at the moment. Among the large list is that it needs controller support, localization support, mouse controls for the menus, music, sound, completed level difficulty ramps, and hopefully if approved to be on Steam, Steam integration.
I'd love for this game to come out on Steam, so look for more news about that in the future. Steam will allow easier leader-board support, which is a huge feature I'd love to implement. If it does release on Steam, I'll definitely support leaderboards, stats, achievements, and trading cards.
That wraps up the first Degenagon dev blog. I'm pretty excited about getting this game done. Also, be sure to follow me on Twitter( @Squibbons ) for the most frequent updates about this game and other projects I'm working on.