Ok first up, I have been busy lately doing an end-of-year project for my Info-Comm course. The fact that I'm mostly doing this alone despite the fact that I have a buddy (who spends most of the time Facebooking and messing around in Garry's Mod lately, generally not helping) means I that I don't have much time to work on the mod. Alas, its already school holidays now and I'm still far from finishing the project >_<
Secondly, the other reason I haven't been working on the mod is because I play other games most of the time. Recently got several new (old) games, Team Fortress 2 and Mechwarrior Online. I did managed to get some inspiration from these games though if that helps.
So without further ado, here's a small update for December: three new (well just new models) Soviet vehicles.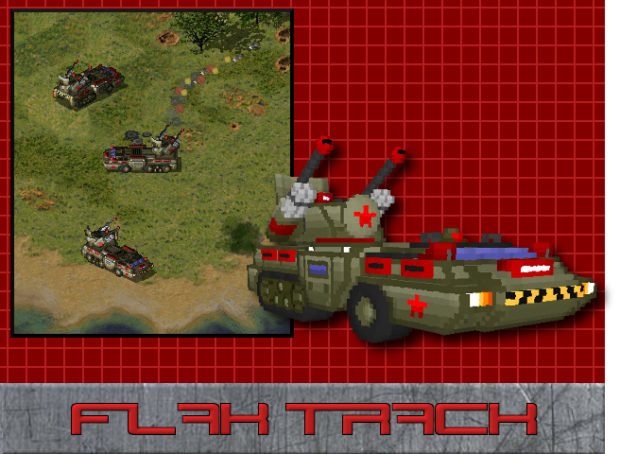 The Flak Track now has a unique firing pattern: it first launchers a swarm of up to 4 SAMs at enemy aircrafts then proceeds to pound them with it's flak cannons before launching another swarm. It uses it's flak cannons to attack ground targets at short ranges.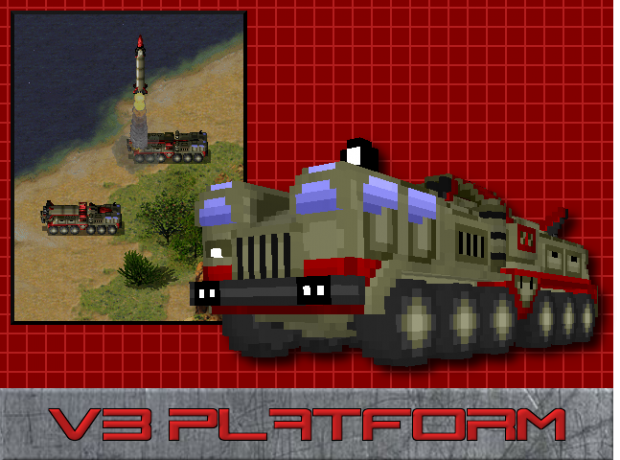 The V3 Platform is just a new voxel, but it will have a faster firing rate to compensate for the slow rising and launching of it's missiles.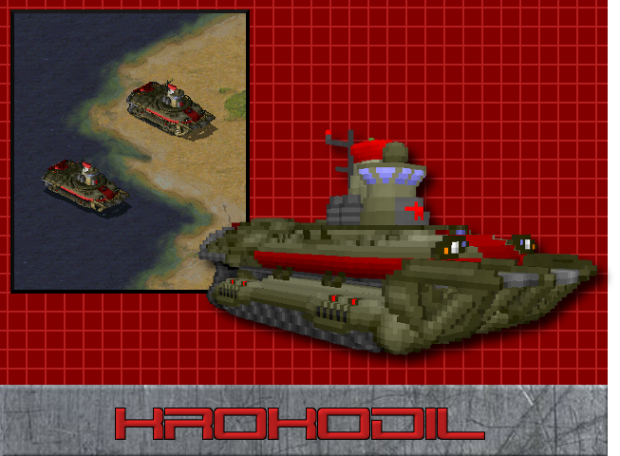 The Krokodil is just like the old Corkscrew Transport, except it is nuclear powered (thus, dangerous if destroyed). It can still crush smaller vehicles.
Well, thats all for now. Stay tune for more updates ;)