Send the Zeds to Undead Hell with
Weapons & Combos
DeadRiot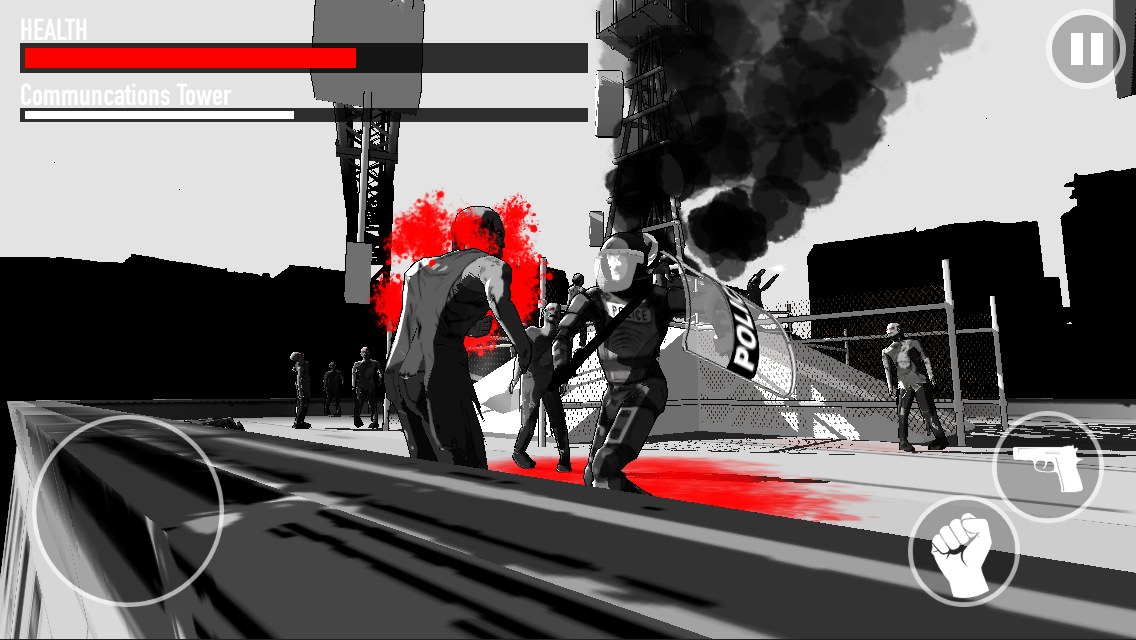 DeadRiot Standard Weapons
When you start playing DeadRiot, you get a shield for smashing, a pistol for blasting, a police baton for whacking and some frags for sending the zombies into a permanent dead status.
Weapon Upgrades
You can also upgrade your weapons to deal even more apocalyptic damage. You can access these sections at any time by pressing the pause button.
Choose from:
Sawed off Shotgun
Sub-Machine Gun
Flamethrower
Poison Gas Gun
Shovel
Axe
Ninja Sword
Prison Shield
Gas Mask
Trojan Helmet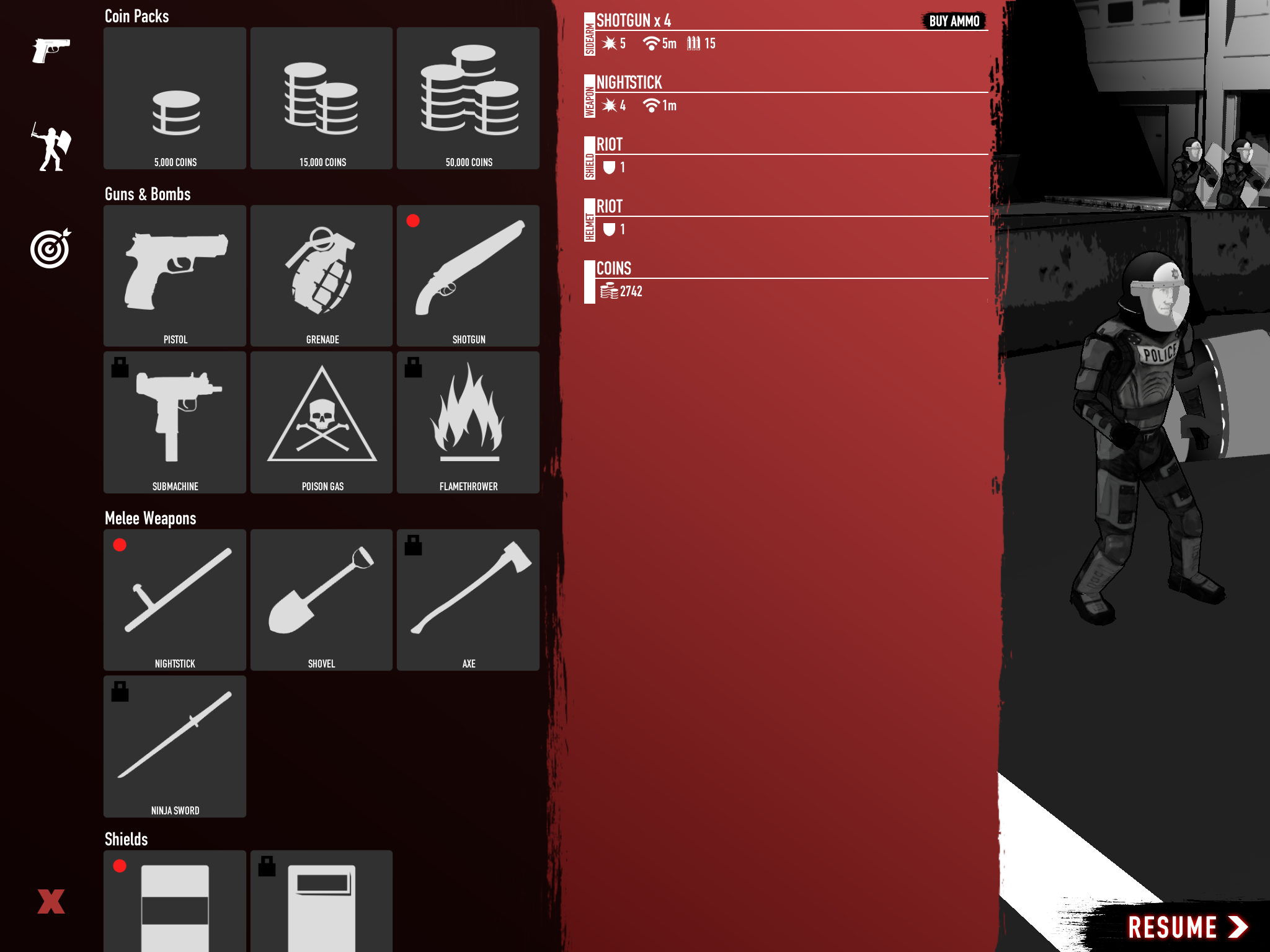 More weapons are in test right now and are on the way.
Got something you'd like to see? Just let us know.
Combo Moves for Close Quarter Battle
DeadRiot weapons will get the job done when you're dispatching the horde...but...did you know that you are awarded more in game loot for performing combos?
Here's the in game section that teaches you how to perform the stock combos. Try 'em out and watch your coinage go up for grabbing some killer weapon and gear upgrades or for unlocking new battle arenas.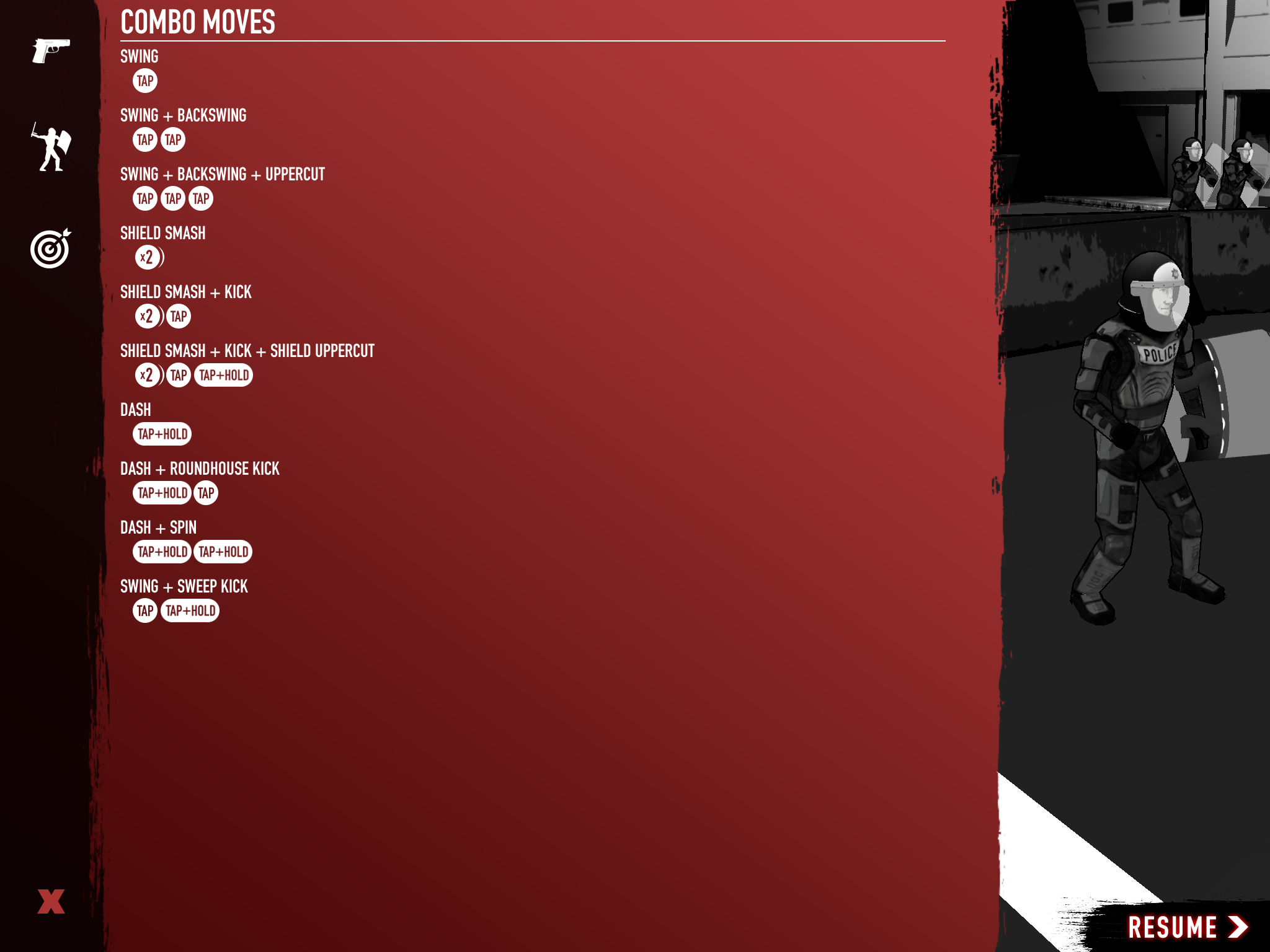 A BIG THANK YOU to all our shooters for playing DeadRiot! Let us know what you think or would like to see in the game by visiting us on: