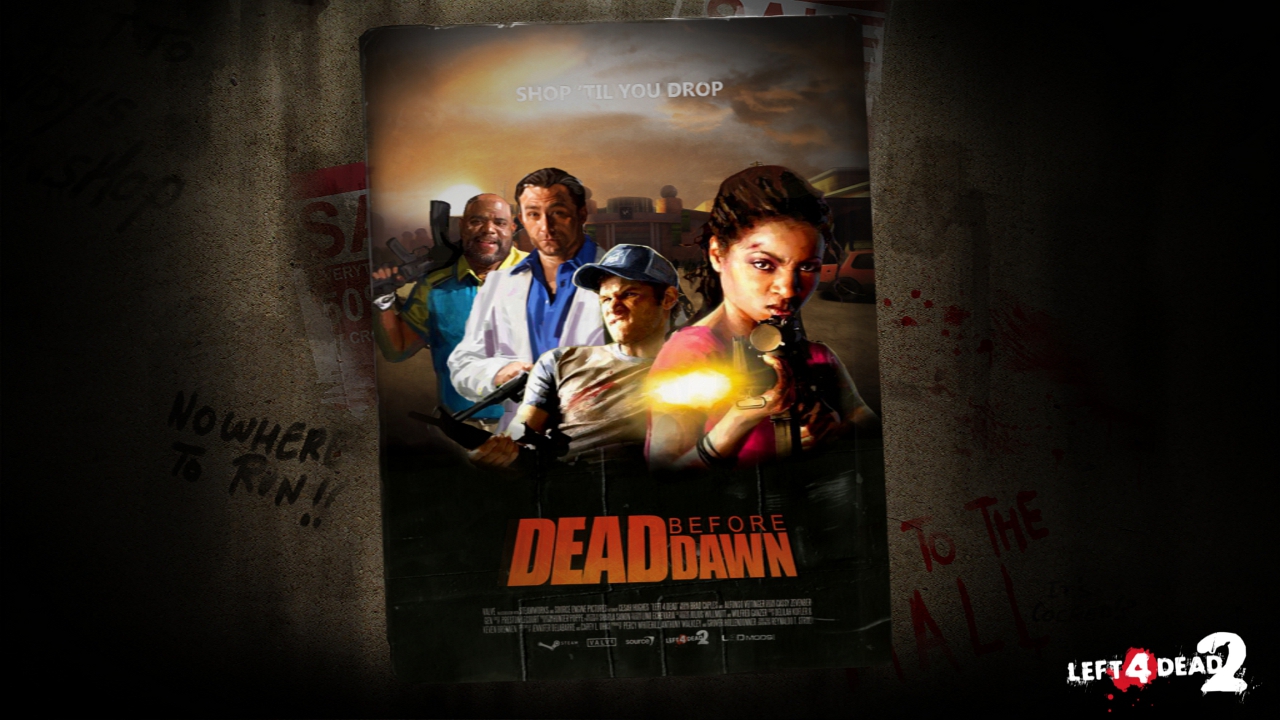 Hello folks, it's already a month ago that Dead Before Dawn was officially released as "fully finished". After almost 2 years of l4d development, it was finally mature enough for a release. Unlike the beta release of last year, we heard nothing but positive commends and reviews this time around. PCGamer called us the n1 mod to get back to l4d1 for, we're having a 95% review score on l4dmaps and positive user reviews posted almost every day, and several gaming magazines give us the light of day as well. If you want to read the pcg recommendation, click here.
Ofcourse we also want to look in our own belly and lucky enogh the L4DMods crew has members outside our DBD development team and these enthousiasts can and have issued their own perspective on the mod which you can read here!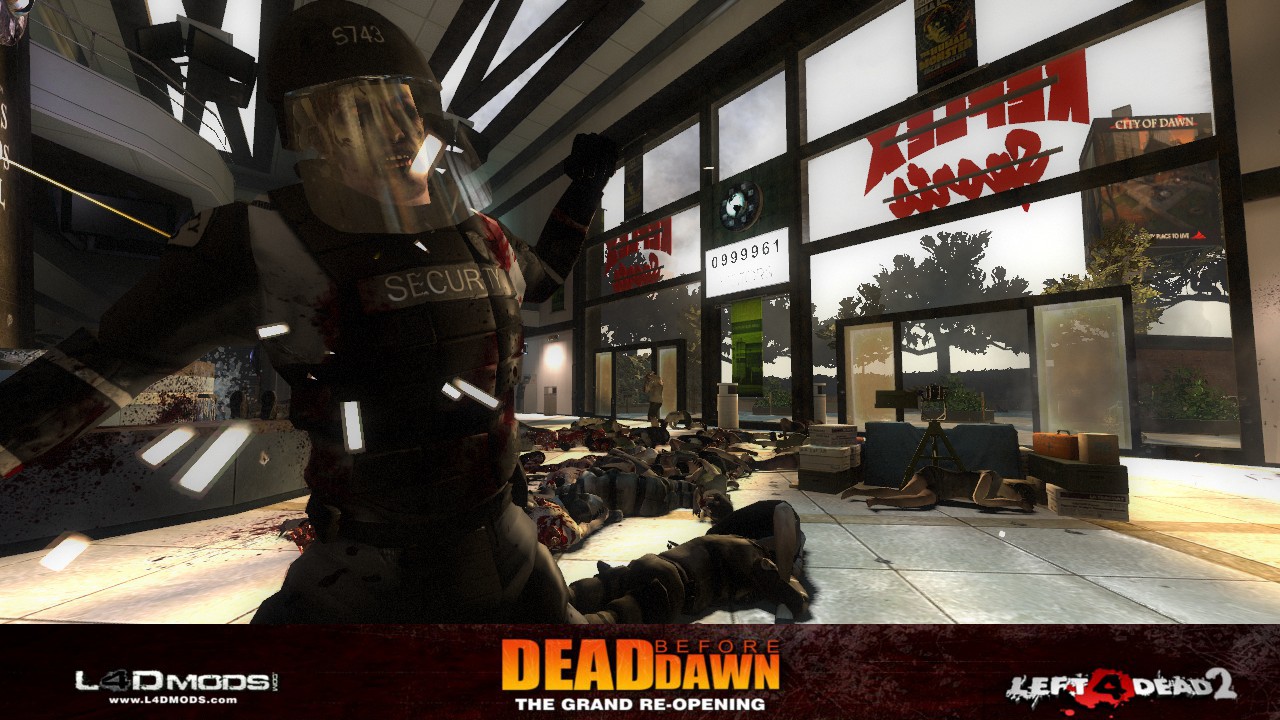 Around 100,000 downloads later, we can tell you that the version for left 4 dead 2 is almost arriving as well. At the end of september: we started doing conversion work of the maps, and the entire month of october was been a porting month for us, Left 4 dead 2 is its own game and ofcourse a large amount of gameplay and map stuff needed to be retweaked.and sometimes rebuilt. 95% of the map's entdata (which means the set of control groups that govern many actions and behavior in the campaign) and the brushwork remained intact. But we opted to increase the details and props, just because the l4d2 engine allows it and it helps making the world of DBD more immersive as well...
We're happy to announce that the version for Left 4 Dead 2 will have several optimizations and improvements
Several map (engine) optimizations
map pimping with l4d2 props and materials
full l4d2 weapons and item spawns
game instrutor on all important events for new players
mini quests
hybrid finale (gauntlet & holdout)
Custom new music for the L4D2 Special Infected
We will release Dead Before Dawn Too on november 24th and untill then, We leave you with some media (screenshots and music).
Jockey music: click to listen
Spitter goo music: click to listen
Start at the city hall (left 4 dead 2 flavored): click to listen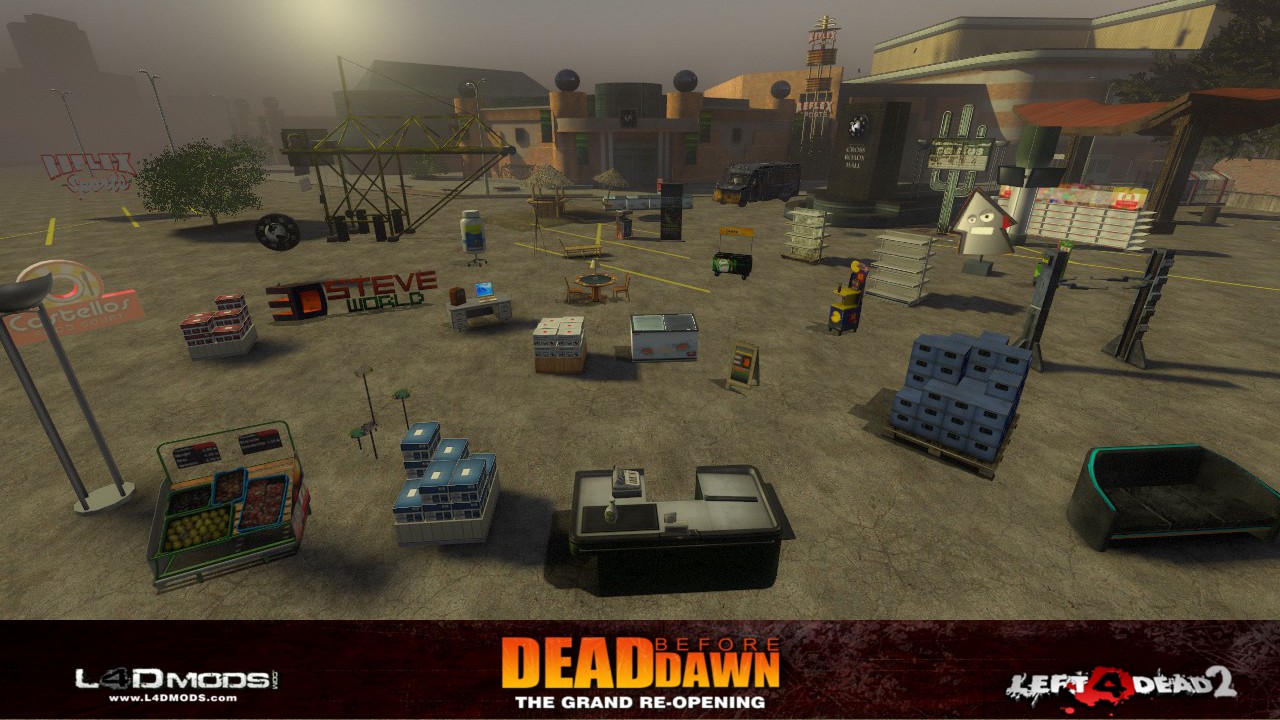 To close this off, We would like to show a little gallery picture for you. This image shows our custom props nicely aligned in front of the Crossroads Mall. More than 4 times more custom textures and materials are inside this campaign but it would be a little messy to show them all. Better is to play the campaign when it comes out and enjoy all the details and hopefully also the new gameplay elements that are introduced becuase of the l4d2 version. 11 more days to go untill we release this version of Dead Before Dawn. We can't wait untill that time and find out what you think!