We spent some time a few weeks ago to make a Teaser that gives you a feeling about the upcoming "Dead Before Dawn Director's Cut". One thing is for sure, when we release this campaign, you will be amazed. Not only by the level of detail in this campaign but also the amount of work that was spent on it to make nearly similar to the locations from the actual movie.
We hope you enjoy this Teaser.
Now, we are sure you are all thinking 'When is it going to be released? It's coming 26th January 2011. Yes, ladies and gentlemen, the 26th January!
Now...on to the content that we prepared for you.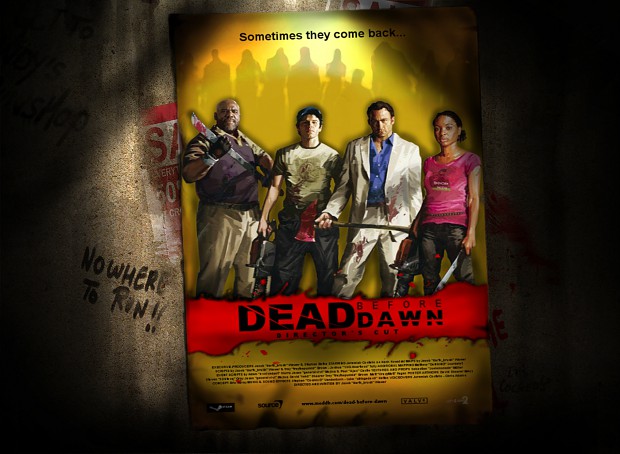 Not only do we have some shots of the 4th map to show you, which takes place deeper inside the mall. We would like to show our new DC Loading Poster. So there you have some Impressions of our new Stuff:
Check out all our stuff in the Images Section.
Feel free to post your suggestions about the DC here:
Forums.steampowered.com