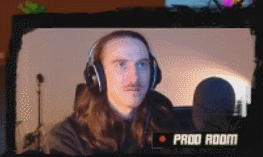 Update #021
This is a juicy update for all you DASHers out there. If you're interested in becoming a tester (because you love the genre or style, or you simply are a platformer expert or an experienced speedrunner) go to this article in the devblog. Thanks!
And if this is your first time, there is already lots of content to explore with updates every Wednesday and Saturday live on Twitch with development and game play. Go follow and get notified as I begin the stream. All development streams are uploaded to the Baby Duka YouTube Channel. DASH stands for Danger Action Speed Hero - the ultimate 2D, low-res platformer creation tool. The official reveal of the prototype was on 1st of February 2018. I'm a solo dev doing all the stuff myself so far ♥ The game is being developed in Game Maker: Studio 1.x
---
Due to the business prior to the Demo Stream on Saturday I will only be posting gifs of new juice without too much commentary today. Hope this suits you as well (and if this is your first time check out some of all the articles, if you're interested in more ideas behind the design and game).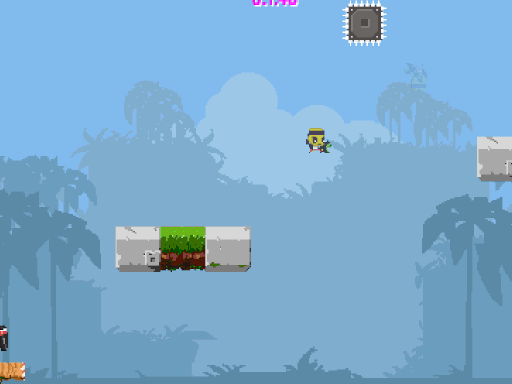 (Some footage from last week)
The Demo Stream on Saturday 28th of April!
Yup, it's time. On Saturday 8pm GMT I'm letting a couple of gamers take control of DASH (Vertical Slice 0.0.1) with a couple of gamepads. This will hopefully be fun, and it will be the vey first official stream of the demo version of the game being played by actual players who have never tried the DASH (Vertical Slice 0.0.1) before. We're all very excited. You can go follow Baby Duka's (the developer of DASH) Twitch channel and get notified once we take off. I'm saving some very special implementations for Saturday, so pop by if you're interested in this unique content. Saturday it is. 8pm GMT.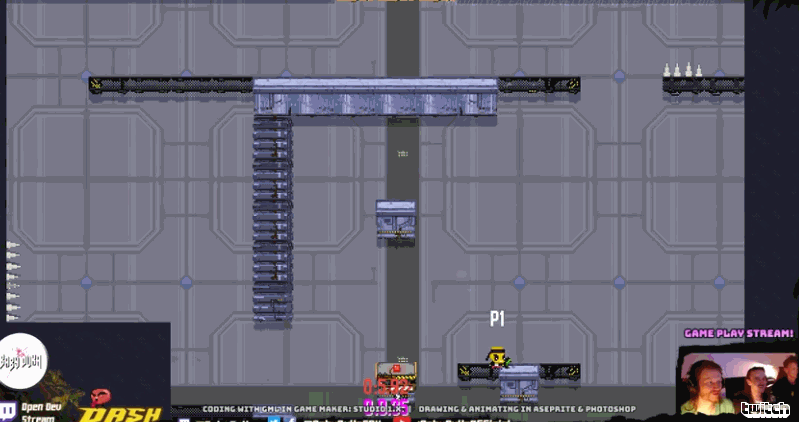 (Jake, B Magic and Philip setting records (March 2018))
Ok, here we go:
New Enemy: The Spitter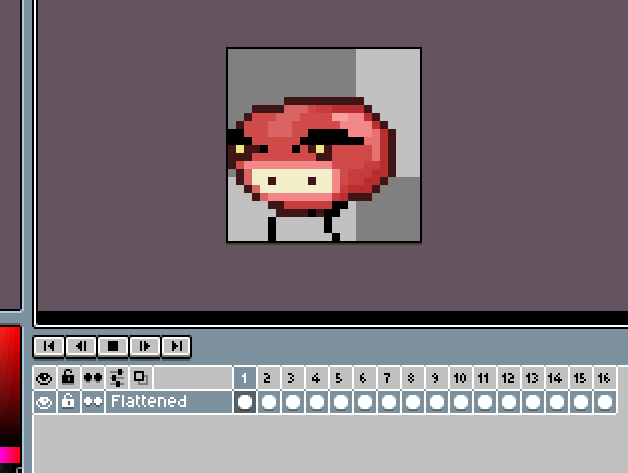 (Working on the spit animation in Aseprite)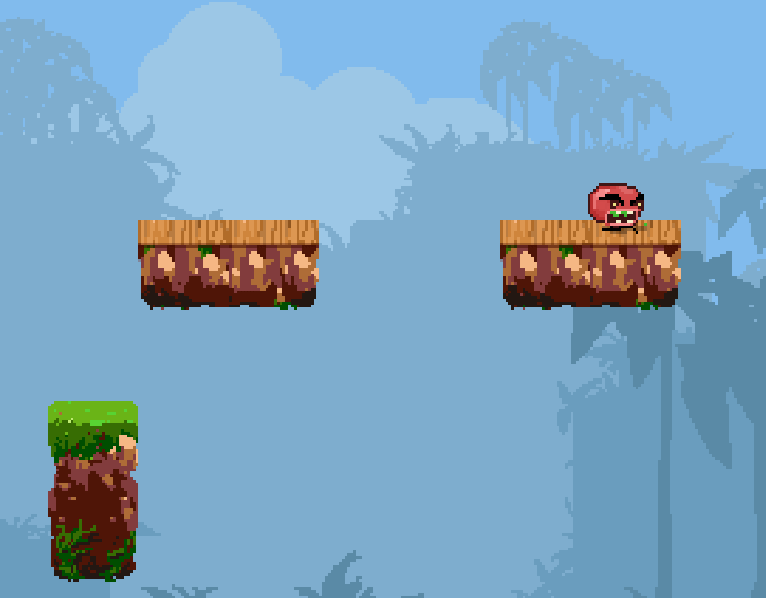 (And here it is. It simply just wants to spit you to death)
Final Take On Editor's UI: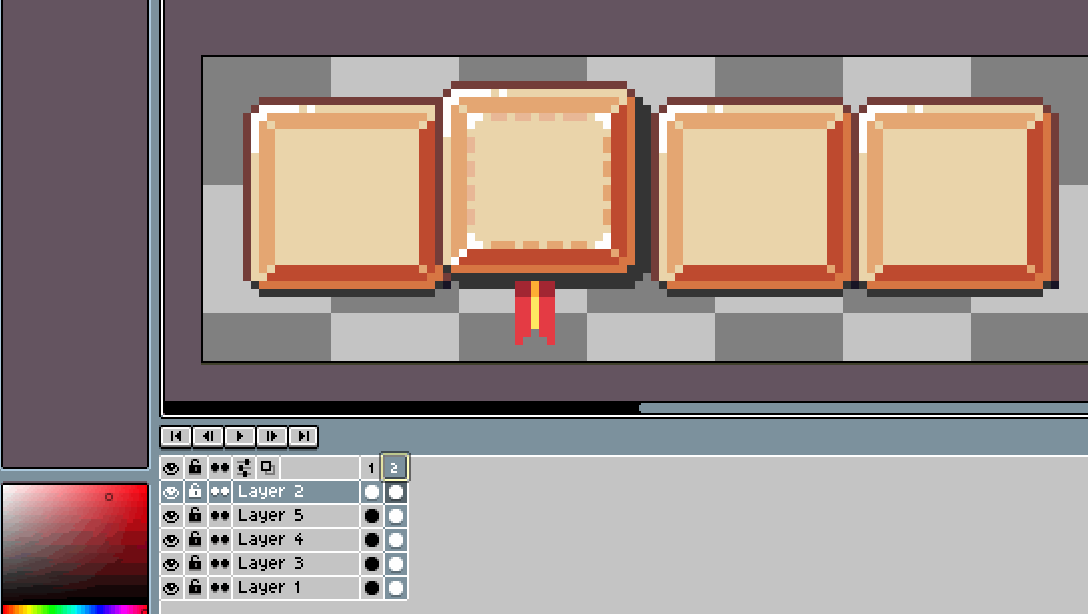 (The final take on the buttons in the Editor's UI)

(Buttons more in focus, colors more bright. The overlay behind
lets you keep in mind that you're in the editor)
New Adjustable Ammo Tile: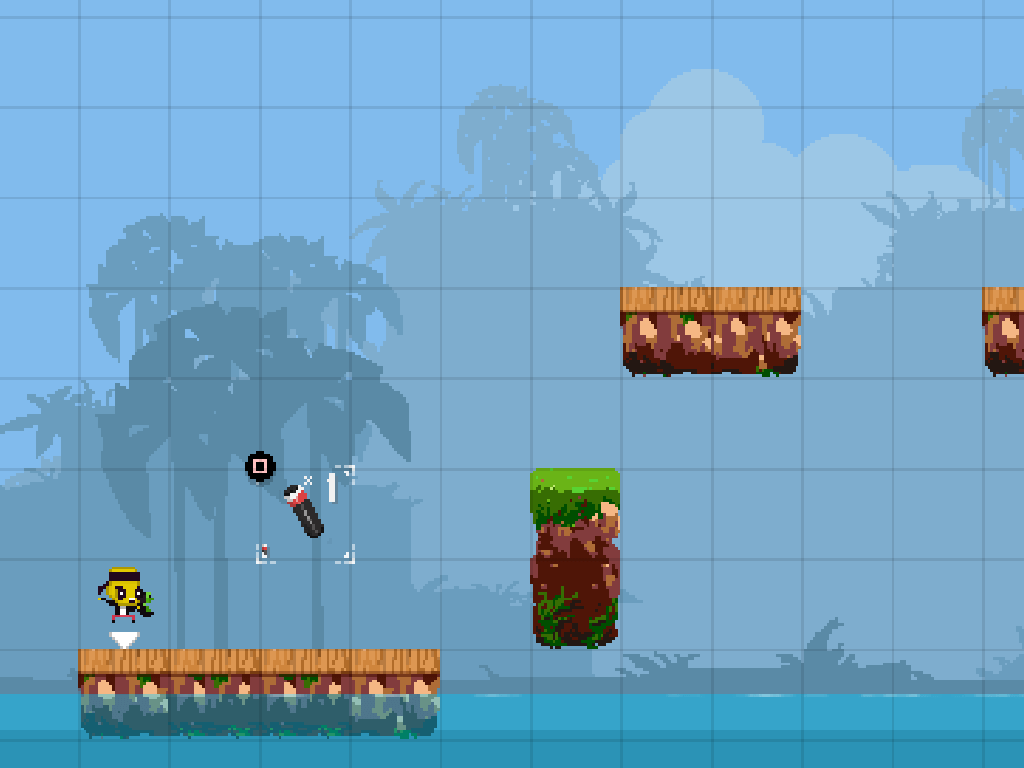 (Now you're able to adjust the amount of bullets the ammo tile will give to the player.
Also the shells let a little smoke out on their way out of the screen)
That's it for today, folks. The Vertical Slice 0.0.1 is being rounded up pretty nicely, and I'm so so excited to share the fresh slice on Saturday. See you there!
---
Watch the development LIVE on the Baby Duka Twitch channel every Wednesday (8pm GMT) and Saturday (6pm GMT)! Updates here on this blog both days as well.

DASH ON!
- Jake, Baby Duka studio (Copenhagen, Denmark)
NEWSLETTER on the new website ► babyduka.com
Open development stream ► twitch.tv/BabyDuka (Wednesdays 8 pm GMT, Saturdays 6 pm GMT