THE DEVELOPMENT PROBLEMS
No new updates in a while, I've been incredibly busy with other projects and running into issues in development with Darkest Night.However, here's a new update ! The problems have been mostly about the character animations and uv mapping.But also making the server do more calculations server side, making the network architecture stronger against hackers.Finally, it's not fun to see/read about new network implementations, that's one reason why updates are slow these days.So alongside with networking, I will also be continue the design and map progress of the game.
(Image below is a visual comparison between the old character and the new character)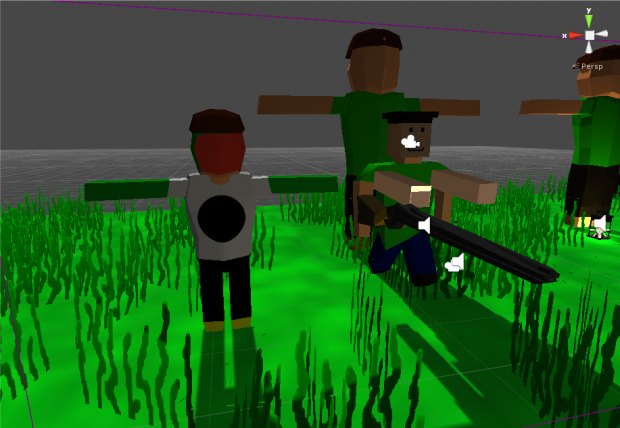 DYNAMIC UV MAP INTEGRATION
Importing the new character with completely new uv maps and animations has also been a challenge.The biggest issue was that the uv maps refused to follow the model from Blender to Unity, but now it works!So now during run-time you will be able to change clothing, and in the menu you should be able to change how your face looks.
(Image below is another image showcasing the new character with working dynamic uv maps)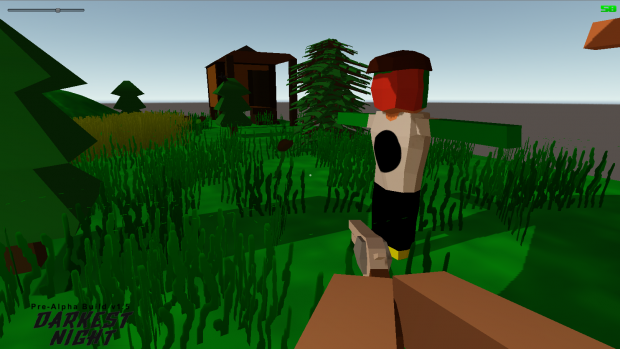 CLIENT/SERVER NETWORKING
Networking has gone slow and steadily, it's tough, and it takes up a large part of the development.I have been implementing some standard network things regarding the client/server communications.So the client will control its own inventory system and its own character on the client side,but any important action such as shooting/equiping an item/dropping an item will all be controlled and calculated by the server.As said before, it increases performance to put as much on the client as possible and keeping JUST the important calculations to the server.For any survival/combat game it's important to keep a smooth and realistic approach for the networking.
(Image below is showcasing some map progress, trying to fill the map with vegetation)