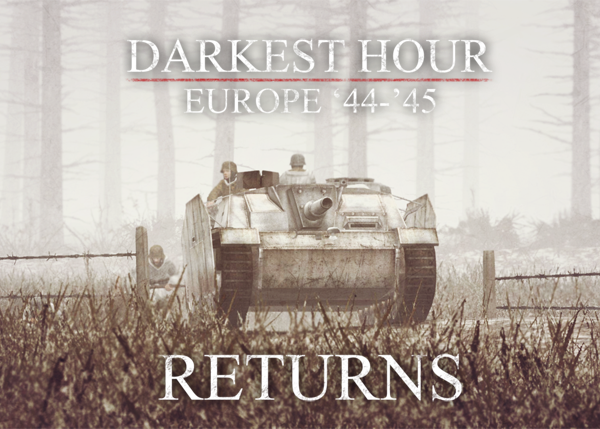 Darkest Hour is back!
It has been nearly 3 long years since Darkest Hour has seen an official update. Despite there being no plans for future updates, the game and our community has endured. As developers, it is inspiring for us to see that even in the wake of newer titles in recent years, Darkest Hour keeps bringing people back for its unique brand of game-play.
It's with this inspiration that we have decided to continue official development of the game.
Our goals for this coming update are exciting and numerous. Aside from a staggering amount of quality-of-life changes and bug fixes, the update will also include brand new maps, game-play elements, vehicles and infantry tools which will add greater depth to existing levels and enhance the way the game is played.
Player input is important to us! As such, we will be open about our development process by keeping you in the loop on exciting changes and additions as they are being made. As always, we invite any and all feedback and discussion on our forums!
We look forward to the weeks and months ahead as we share the development journey with you, and we are excited to breathe new life into this game we love so much.
See you on the battlefield!
Sincerely,
The Darkest Hour Team
P.S. Note that the Darkest Hour team is now separate from the Festung Europa team and that we are not taking any development resources away from Jackboot Games.