Right now i made some search and i just discovered that Damocles is possible to do, but first i will make some things clear: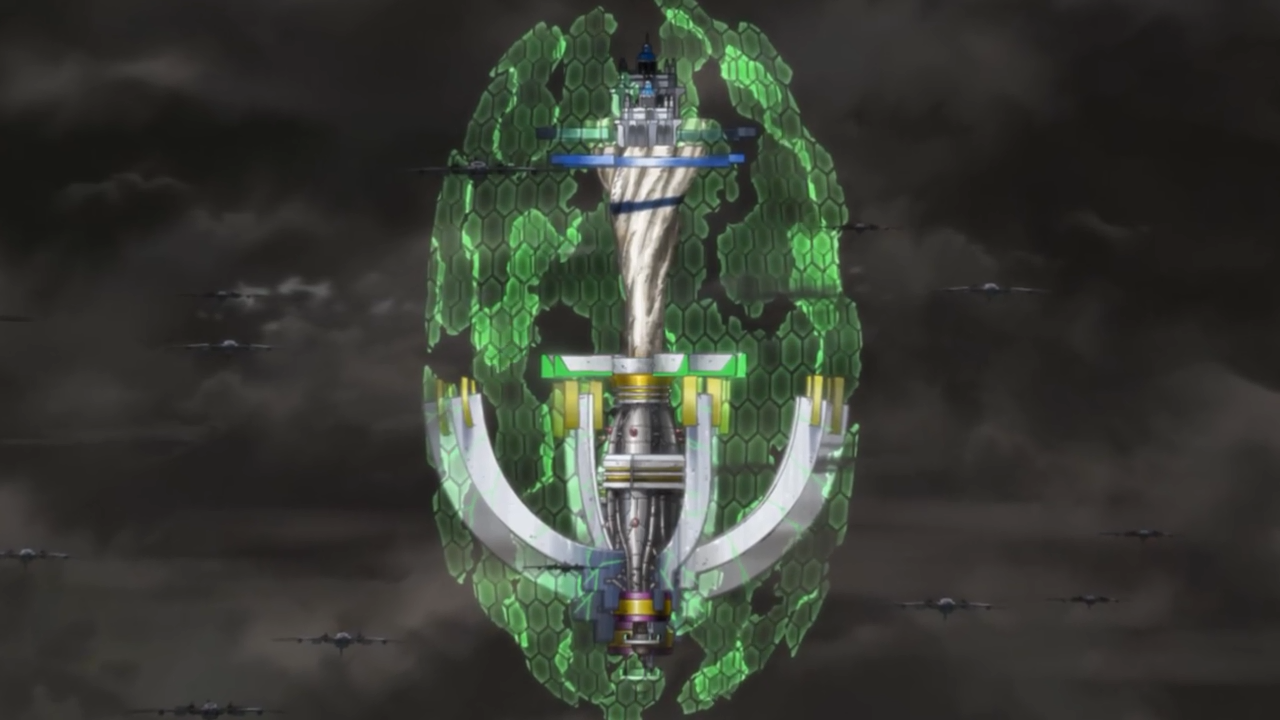 Damocles is the biggest behemoth you can ever imagine that is in the game.
Years to Make: 10
Air Superiority: Once she's on the air, she will give 100% AIR SUPERIORITY.
Damage she can sustain: I think her HP is going to be around 10K
Damage she will deal: 0.
Why she will not deal a single damage? She throw FLEIJAS!
Because she will exactly throw fleijas. She will give 100% air superiority and will do the bombing, she is in a special class named "Sky Fortress" and is the only one of the two possible bombers in the game and she is the only one who will give air superiority.
So, she is a true monster to do and the last air research possible, once she is in the game it's suggestive that you attack and destroy him as fast as you can, because she will give the superiority enough to destroy any region of the PLANET.
I loved to know that i could do the Damocles (Sky Fortress) in the game.