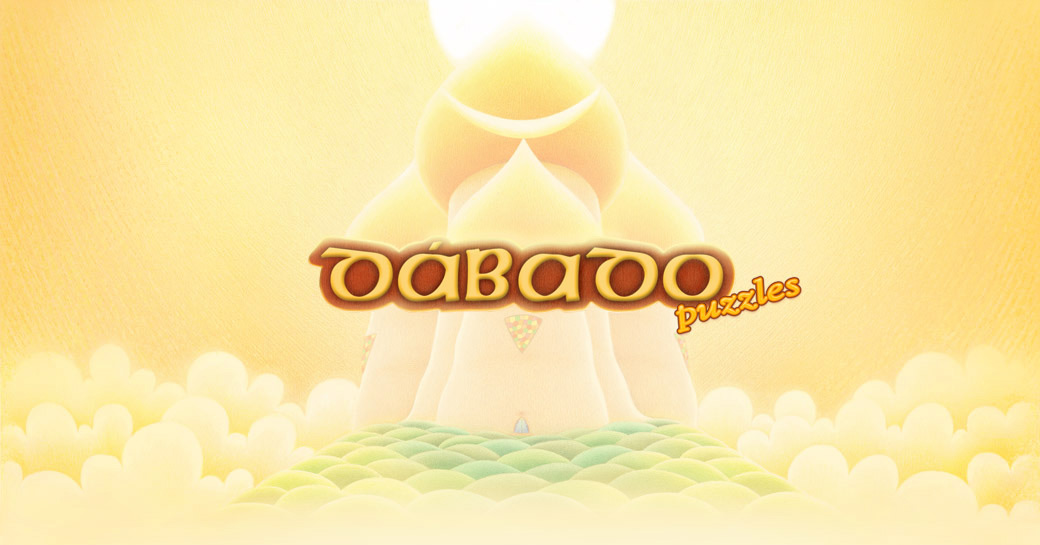 The game
Your main goal is to stack blocks, reveal game secrets and progress on the World map. The gameplay is quite relaxing when you know what you do, but if you try to play without preparation/reading rules and tips, the game become serious challenge. In Dabado Puzzles are implemented mechanics, that develop some very valuable players qualities like patience, logical thinking, taking nonstandard solutions, using the intuition and many others.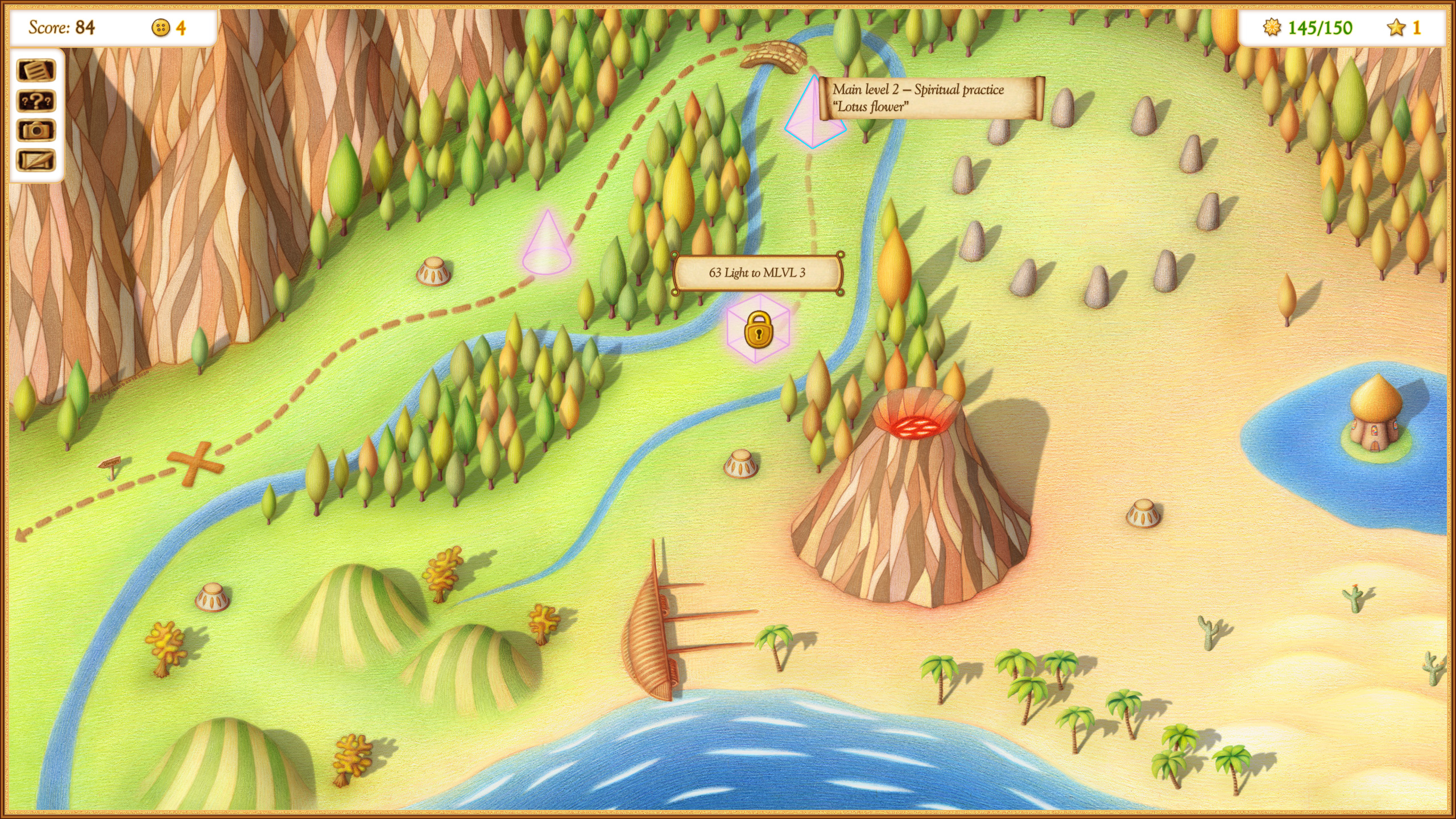 The game is quite deep and can be played even years long, always showing something new. It also wears the spirit of the old school games, the most of which was real challenge and many players remember what mean the words: "The harder is the fight, the sweeter is the Victory". Despite, some of the players find Dabado Puzzles hard and call it "the Dark Souls of the puzzle genre", like said Lilly in her gorgeous Review, but the situation is more like "The Owls Are Not What They Seem". The game is hard only from first look and it can be surprisingly how easy is to progress and gather the main resource – Light, if the optimal construction position is found.

Puzzles
Dozens of logical levels in four categories (Main levels, Additional levels, Bonus levels, Unique level), each one with different mechanics and challenges. Use blocks to build construction and collect score items, signs, buttons and many other goodies. Don't forget for the plus items (gives additional blocks), they are critical for the successful completion of many levels, also for deeper game exploration.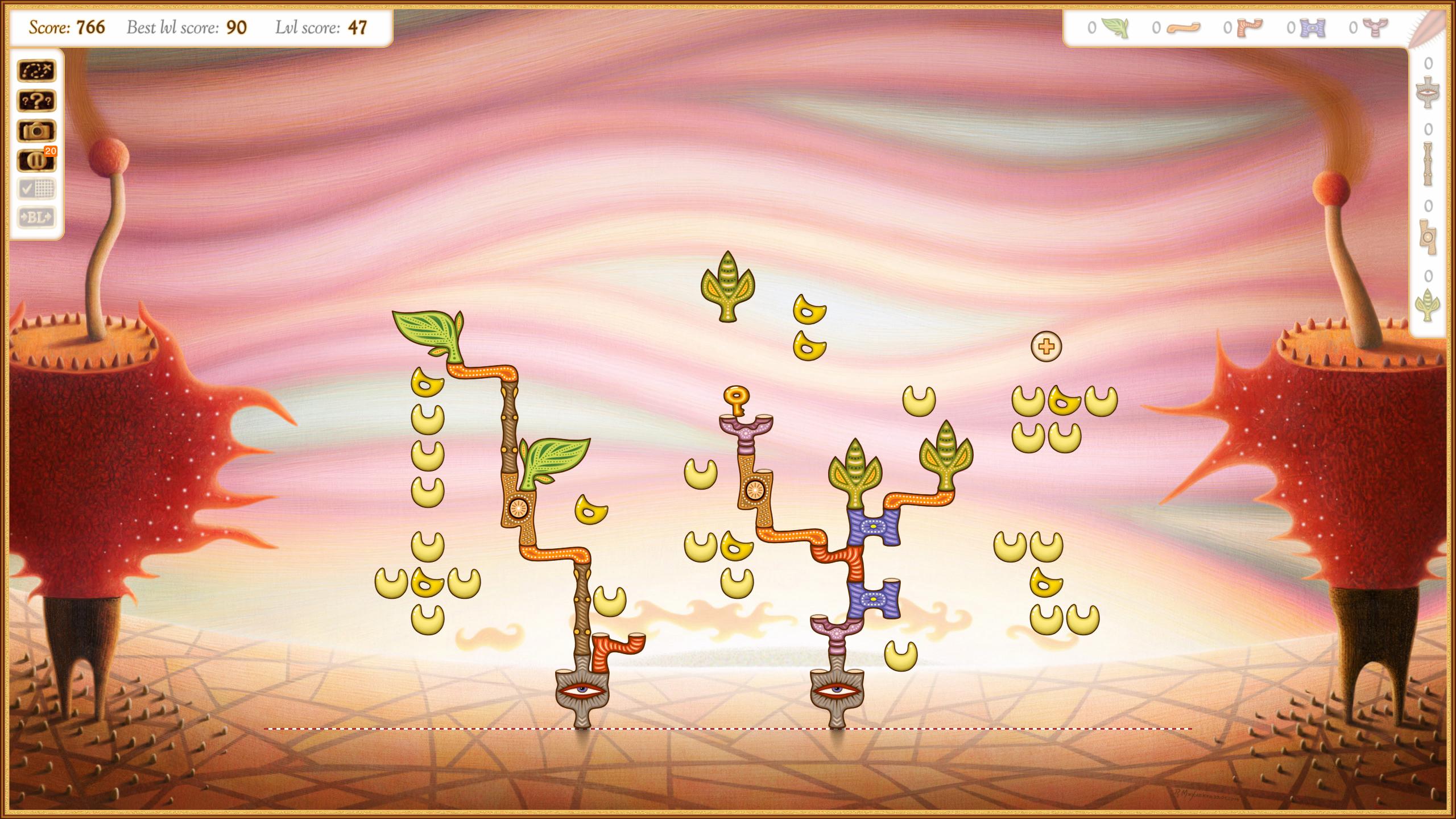 Exploration

It's one of the most important game features. World map and Main levels includes lot of hidden places, secret areas and mini games (Bonus levels and one Unique level) which can be unlocked only by deep exploration and out of the box thinking.

Planning
To solve successfully levels and get the maximum of them, you should first: choose the appropriate tactic, and second: wait for optimal blocks sequence (blocks appear randomly). Create the construction as optimal as you can to get more score items, which will gives you bigger score result and more Light. Some times you should destroy parts from the construction to open new possibilities and the most important, it gives you some chances to find valuable hidden items.


Collect Light
The Light is very valuable resource, that helps you to advance in the World map and reach new destinations. It comes from score points in levels, also from some items in the store and levels. To get more Light, you should replay Main levels many times and collect as many score points as possible, Combos (when take more than one item with one BL. The best way is to get them with green blocks – leafes) and Symmetry (when create symmetrical/perfectly mirrored construction). 10 points gives you 1 Light. You can also purchase Light from Maria's store if you have collected enough buttons.


Store
A place where you can buy items, that accelerate significantly your game progress. Some of them unlocks new game features, for example the dice. It doubles the chance of hidden items appearance in the levels. To get any of this items, you need Buttons, which appear sometimes inside the levels and other places.


Replayability
Buttons are rare, so don't miss the chance to get them when they appear.The game is made such way, that allows you to replay the levels many times. Each new replay opens new possibilities for improving the score points and revealing the level secrets. The blocks appear randomly until the stack is empty. This mechanic make the game more intriguing.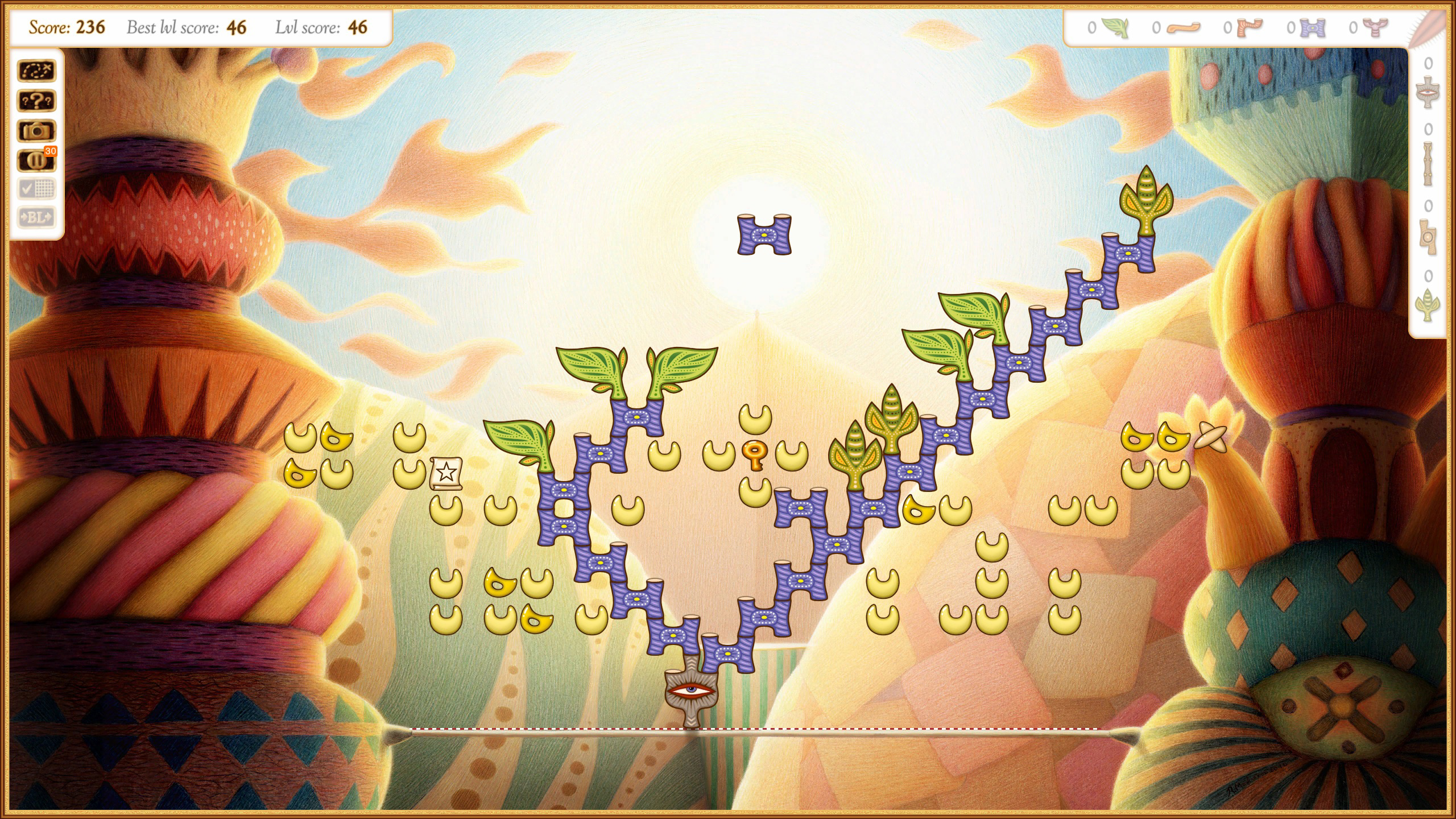 Hand-drawn Art
Dabado Puzzles possess unique art, created on paper with pencils and watercolors, which amplifies game aesthetics and the inner state of peacefulness and harmony.



Purchase Dabado Puzzles or download the demo in Steam