As showcased in the previous post, our new redesigned map of know areas screen allows pointing and clicking locations for more information. The fun doesn't stop there, but the new map will also allow adding your own custom markers. Each marker can contain two lines of text, and there are different marker colors to choose from. It's up to the player how detailed information they want to add on the map, but in any case you can create your own marker logic with chosen colors and text fields.
This long-requested addition didn't come easy as portions of menu/hotspot UI needed to be rewritten to allow bending and twisting the map of known areas to the direction we are going. Some polishing and testing remains, but custom markers are now properly implemented - and it's time to take a look at some funky screenshots.
This is how adding/editing a marker looks like. There are currently five marker colors you can choose from (red, green, blue, white, yellow) - and more will be added. We have chosen yellow for our example marker.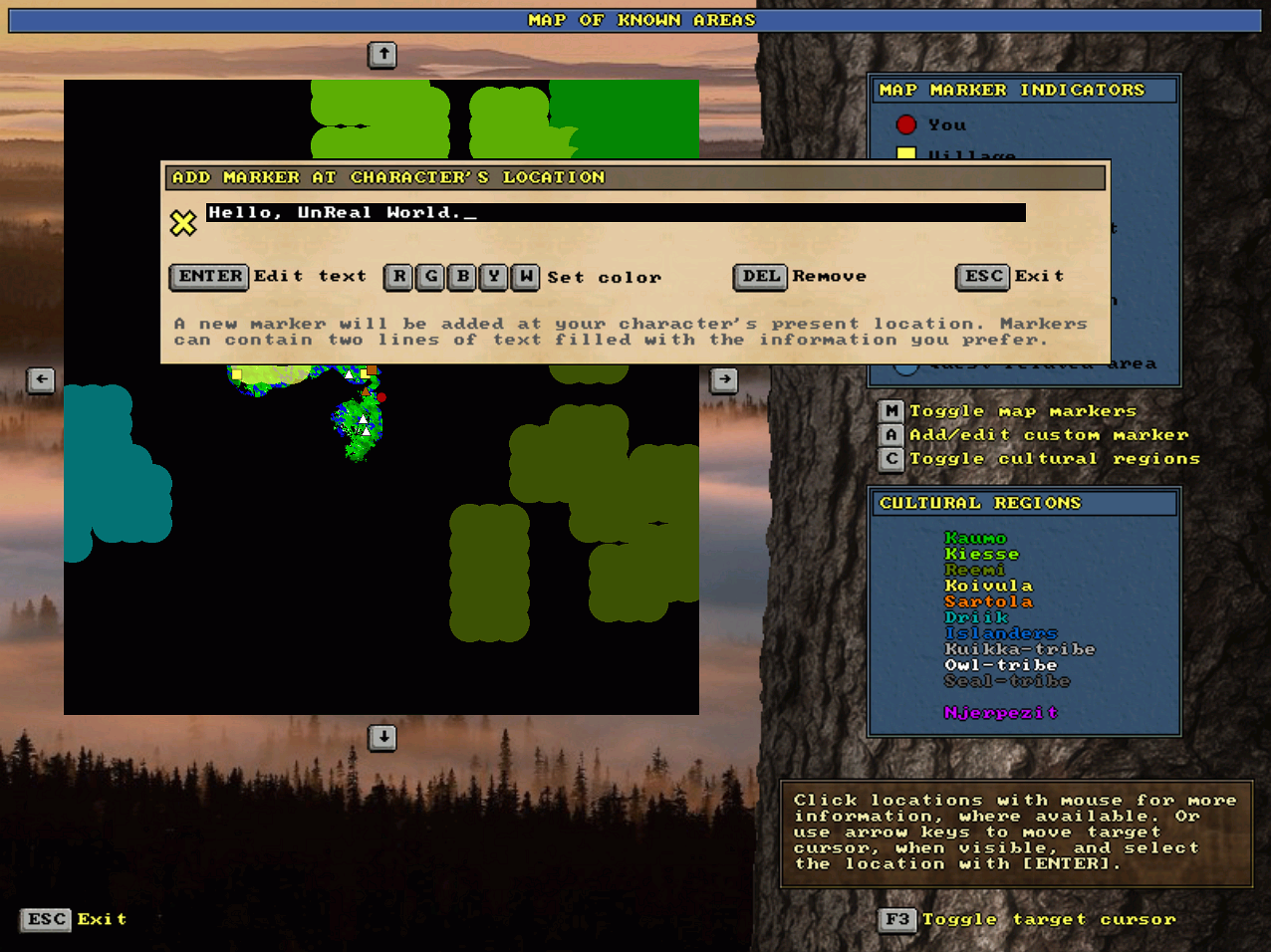 And just like with any marker, simply clicking the area will bring up the information. Should you want to edit your custom marker now, you would press [A]. Editing and removing markers anywhere on the map is possible regardless of your character's whereabouts.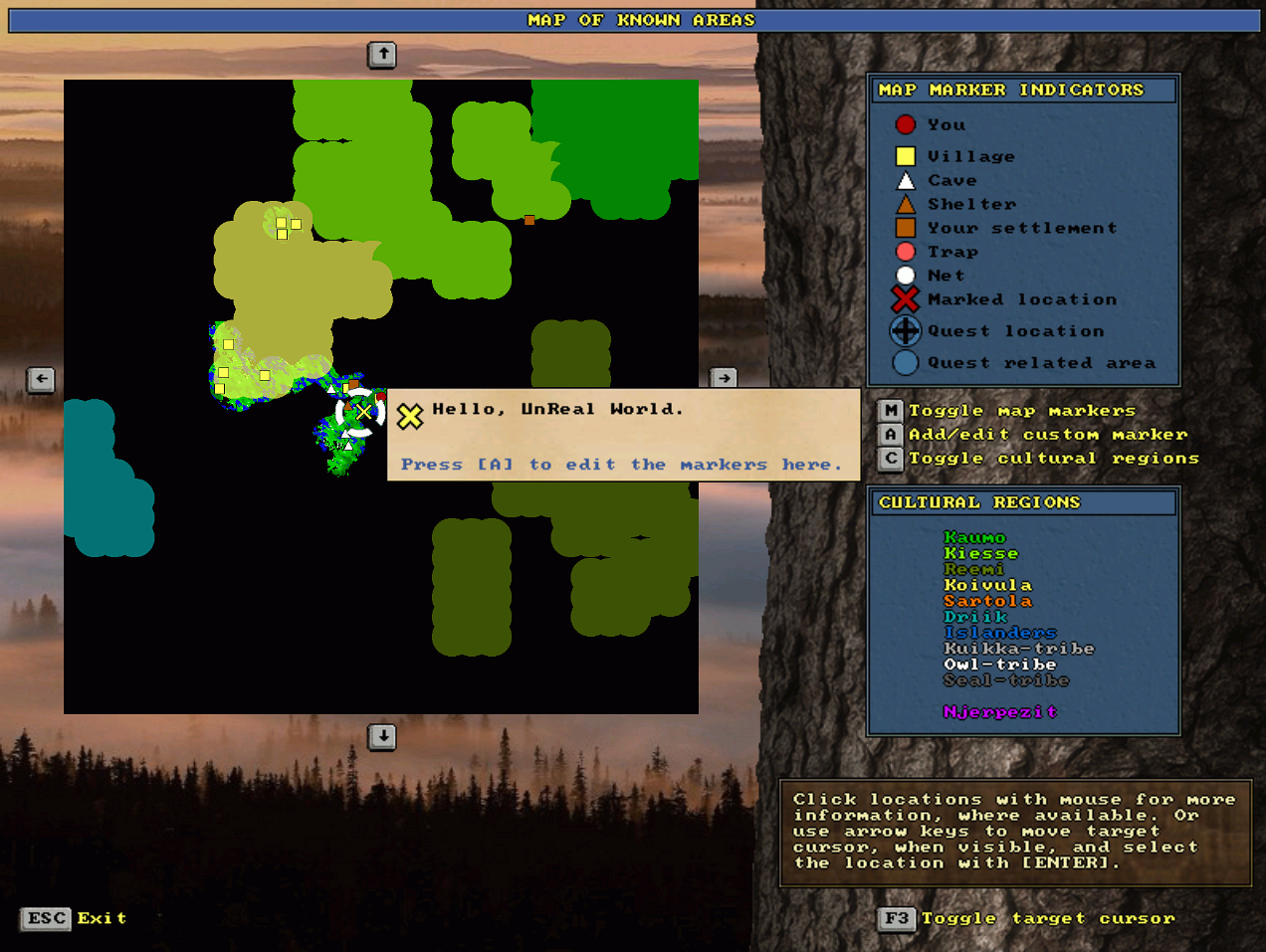 We've got different colored markers placed here and there. One marker has been set directly at the village. Information about all the markers within the target cursor area are shown. In this example two custom markers and one village are within the area: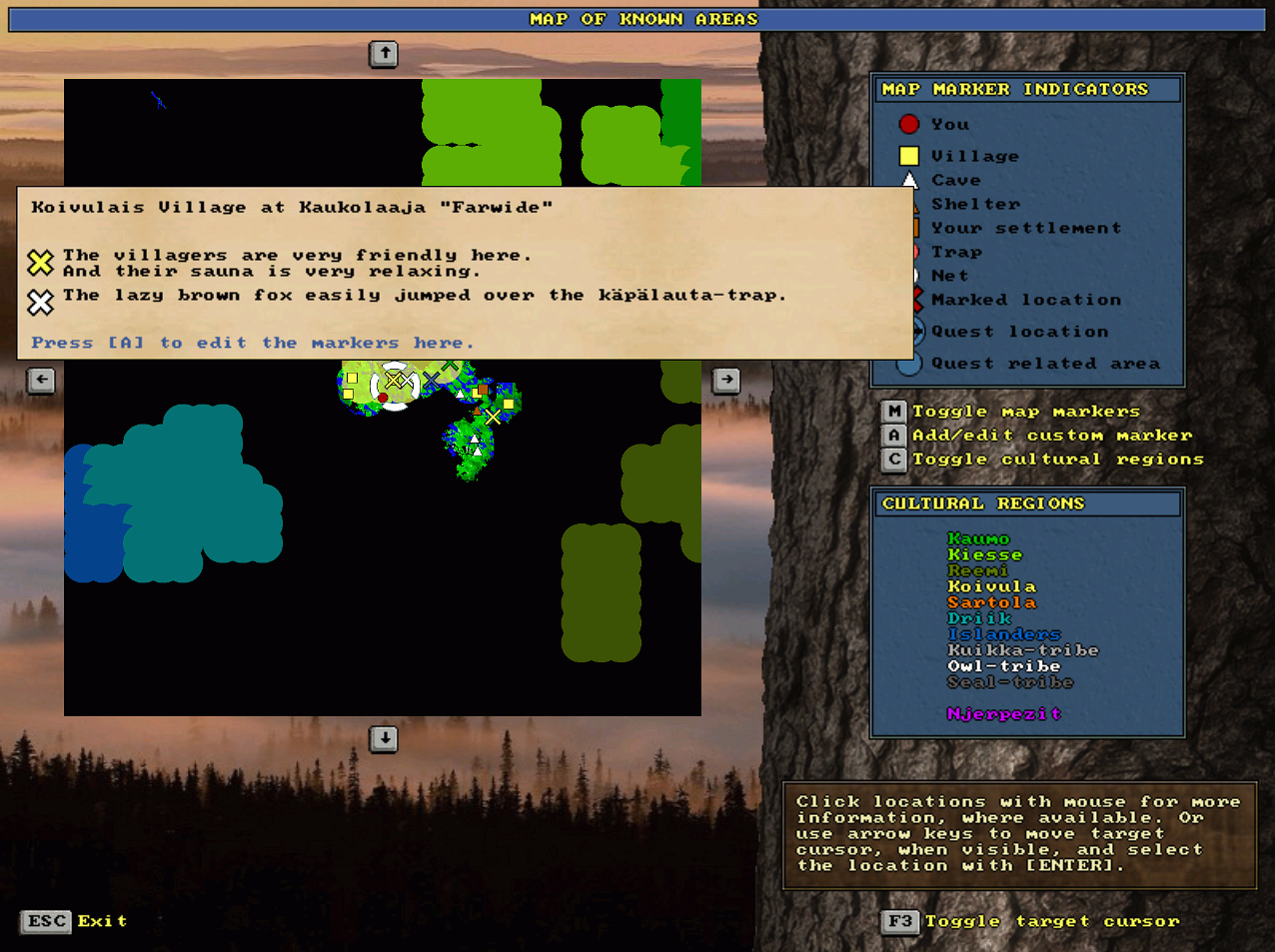 UnReal World development now continues with quests, which are huge thing in regards to gameplay - and huge thing to implement. Stay tuned for more - and feel welcome to join at Official Unreal World forums for good talks and frequent tidbits about ongoing development.