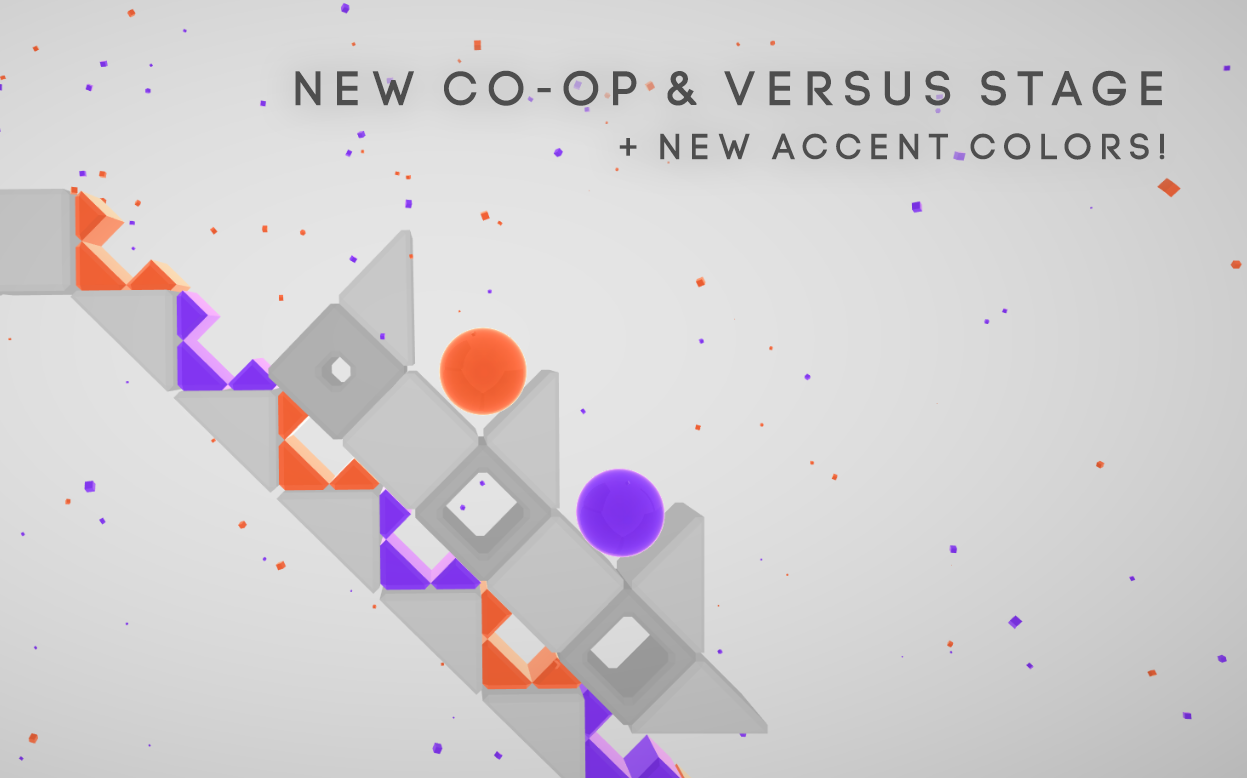 There she is Blasters!

Today is the release of 2 new stages. We have added a stage to Co-op and Versus. We hope you have as much fun playing them as we did making and testing them!
That is not all! We also added 4 new accent colors! Of course we're not gonna tell you which colors. Go explore!

Make sure to look out to next week where we release a new stage for single player!

Changelog
New Co-op Stage!
New Versus Stage!
4 New Accents Added


Fixed a bug where a level with 0 blastpoints would show up as completed within the stage.
As always, please continue to post your bug reports and feedback in the Discussions area of the Community Hub.
Thank you so much for your support.