So I was getting quite a bit of feedback on the crushers / stampers. There was confusion as to why they kill on contact even when not directly under them. Originally this was the intended function. As the game grows and I get further into development, certain aspects change and others become annoying, or just plain silly. - Like the crushers...
After hours of trying to fix them, I almost scraped them entirely, until I gave it one more try.
I added a variable "isMoving" (true/false) to the crusher.
When moving down "isMoving" is true and the cruasher can kill.
On collision with the floor (collider) "isMoving" is set to false
On crusher down or on returning to start position - They can no longer kill you.
The down - or crush position was just that, a positional setting. No movement. Which is why my colliders were not triggering. (confusing me to all hell as to why they aren't working as I now wanted them to). I added actual movement so that the collider for killing, actually collides with the 'hit' collider on top the player.
Stay tuned for more updates. I plan to get this update up and online in the next day or so. I also worked on a few other tweaks, and am currently building a 2nd level, so I will be updating the demo with other additions throughout the next week as well.
Level 2 - Work in Progress
Sketch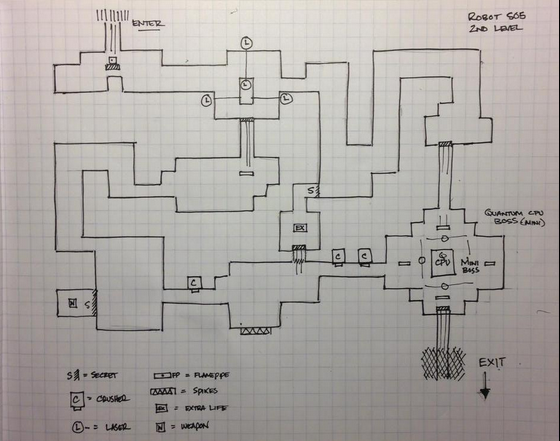 Full - Implemented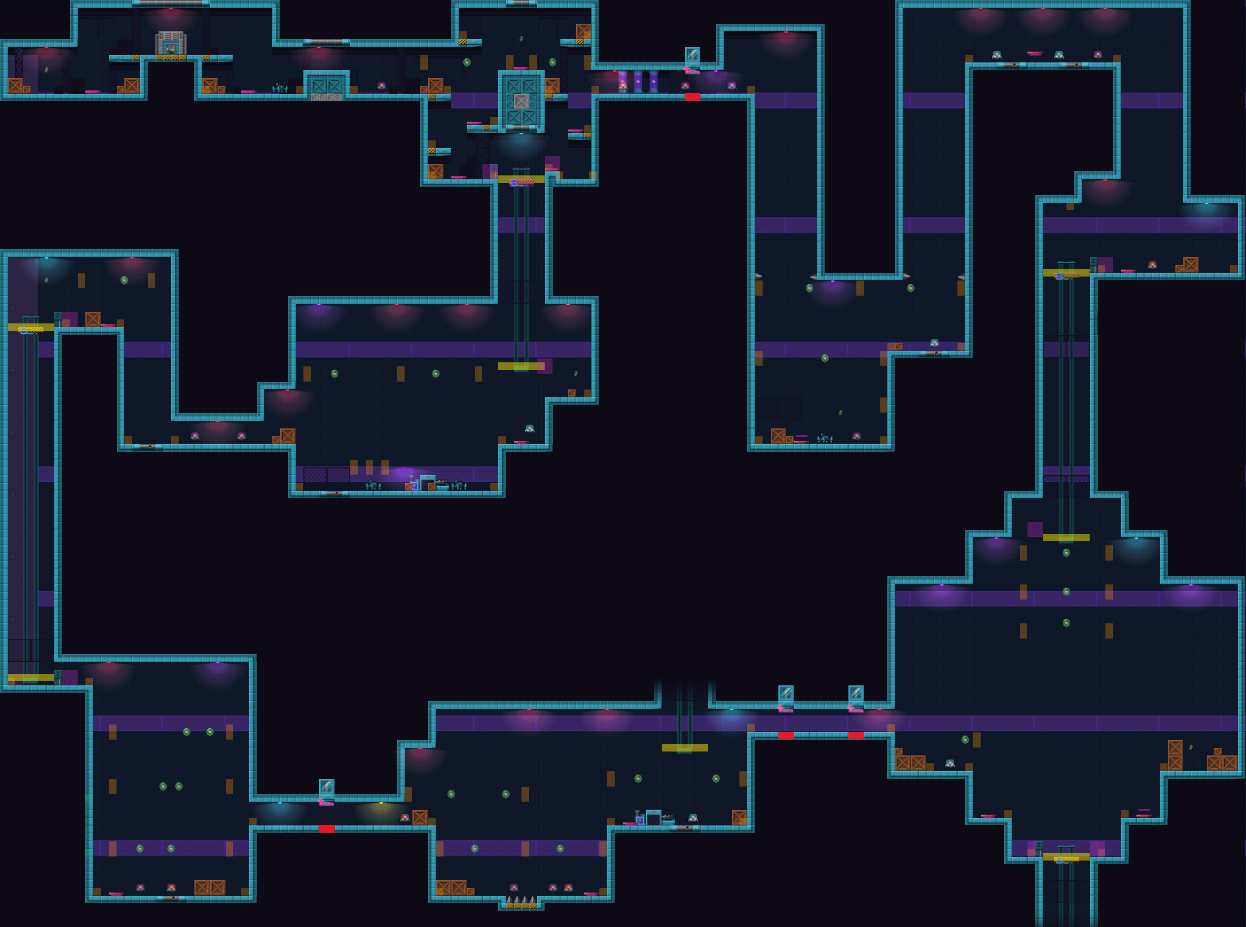 Close Up