Hello, and welcome to the first of what I hope will be several updates leading up to the eventual release of Half-Life: Crowbar-Deep in the Dead. In this update, I'd like to show off some mapping progress and discuss in detail what exactly what the goal of this mod is.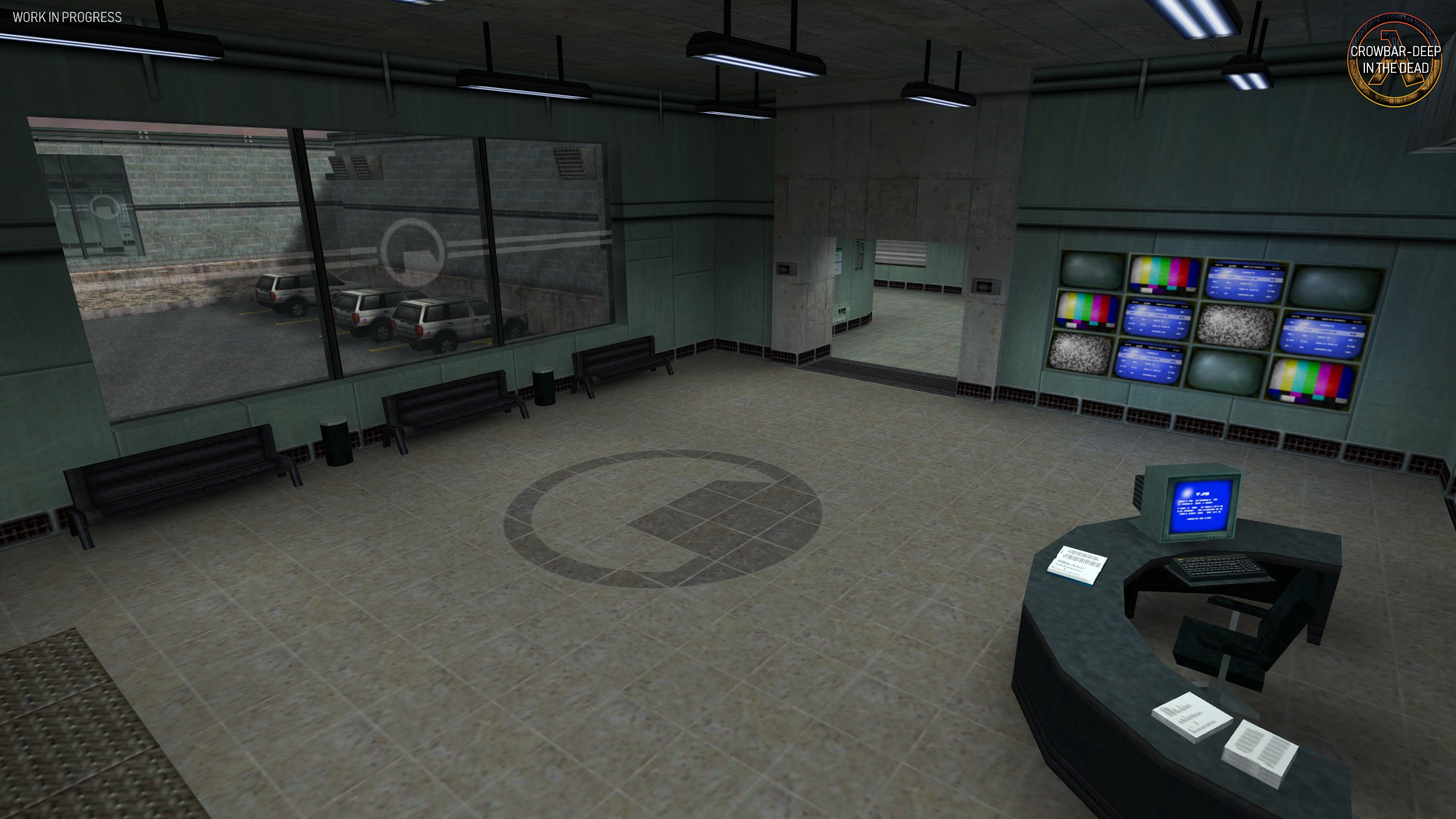 The goal of this project is to not only bring the entire first episode of 1993's Doom into the world of Half-Life, but to completely re-imagine them with new settings and scenarios, making them fit nicely within the world and events that Half-Life and it's many expansions have established. More than simply crating new levels, creating an entire new story that neatly fits alongside the many events of Black Mesa.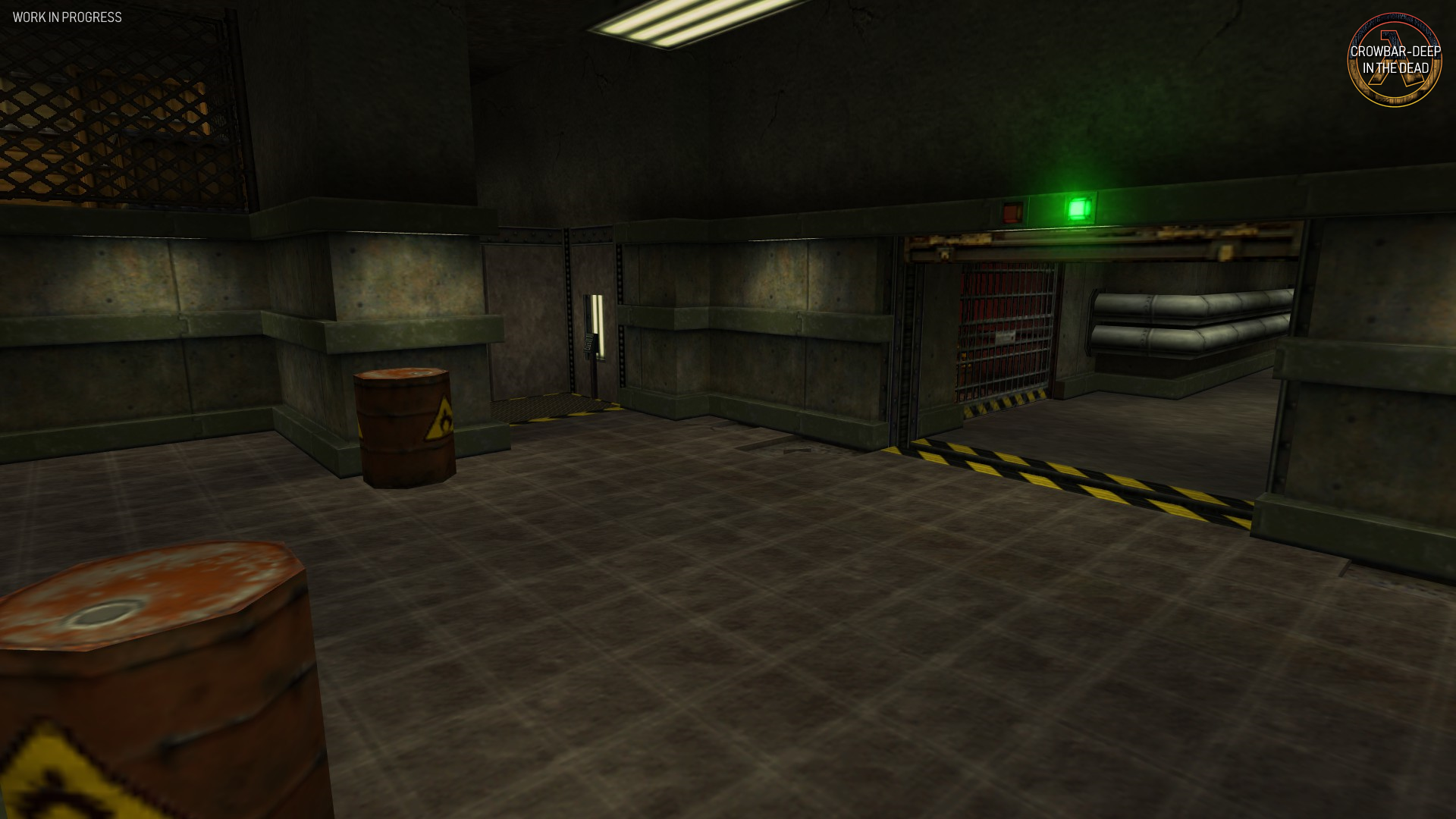 To achieve this goal, there are many elements to this mod I intend to focus on, such as:
An entire new campaign, consisting of approx 20+ brand new maps, new dialogue, and an original storyline.
All-new weapons, though they may seem quite familiar to those familiar with the world of Doom.
Attention to detail, ensuring the world is as intricate, detailed, and fully realized as the original Half-Life games.
Several brand-new assets made specifically for this mod, ensuring that the player will see more than just the recycled bit's of Half Life that every mod enthusiast has seen time and time again.
An original soundtrack, taking several of Doom's famous melodies and reworking them in the tense, atmospheric style that Half-Life is known for.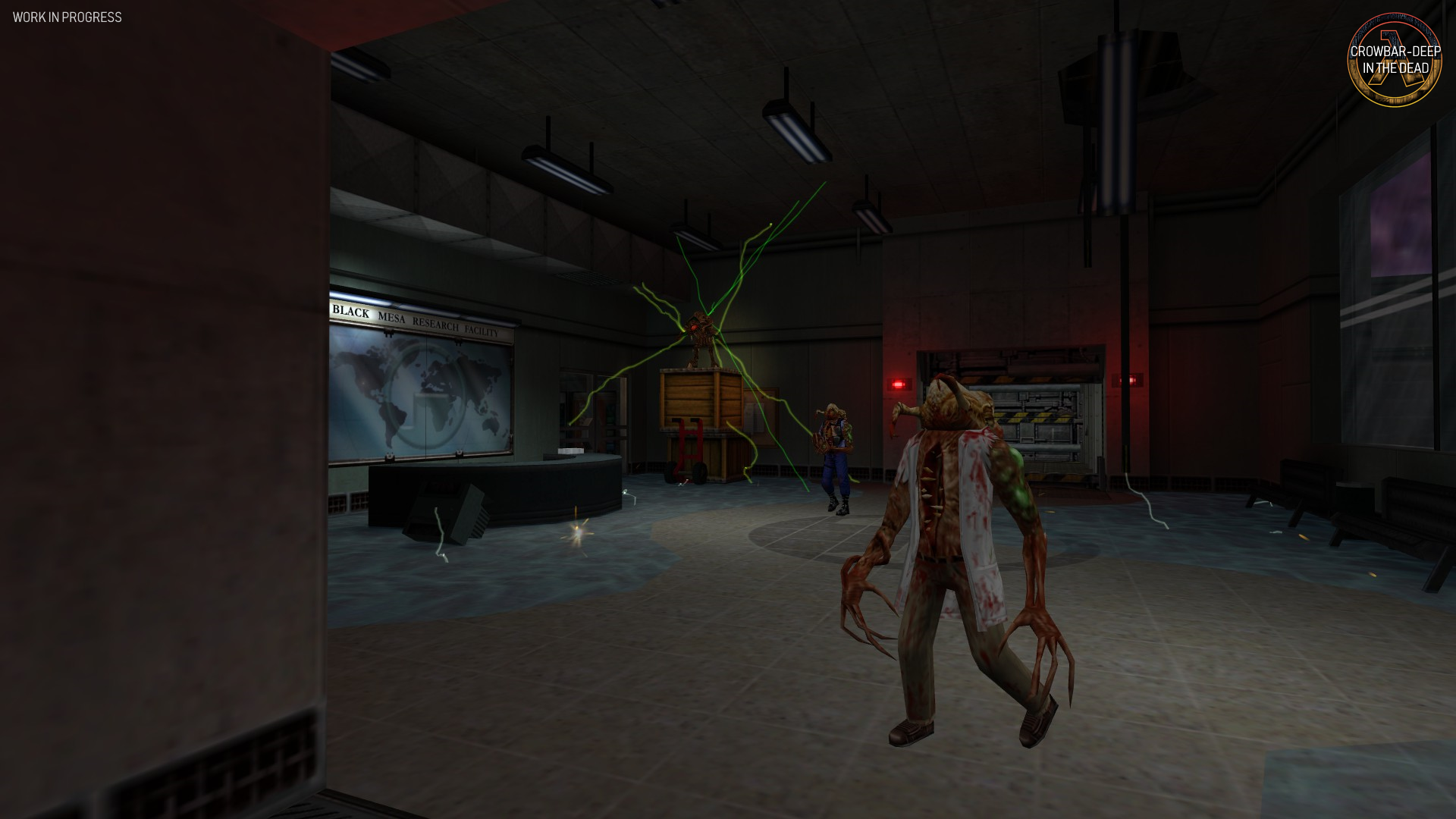 While there is constant, steady progress being made on this mod every day, updates will not be incredibly frequent. Due to real-life obligations that both me, and my team of volunteers have outside of this mod, whether it be work, life, or other projects outside of this, we cannot work on this full time. Nevertheless, we are all doing to do our best to ensure than Crowbar-Deep in the Dead will be as well-crafted, polished, and fleshed out as possible by the time it's released.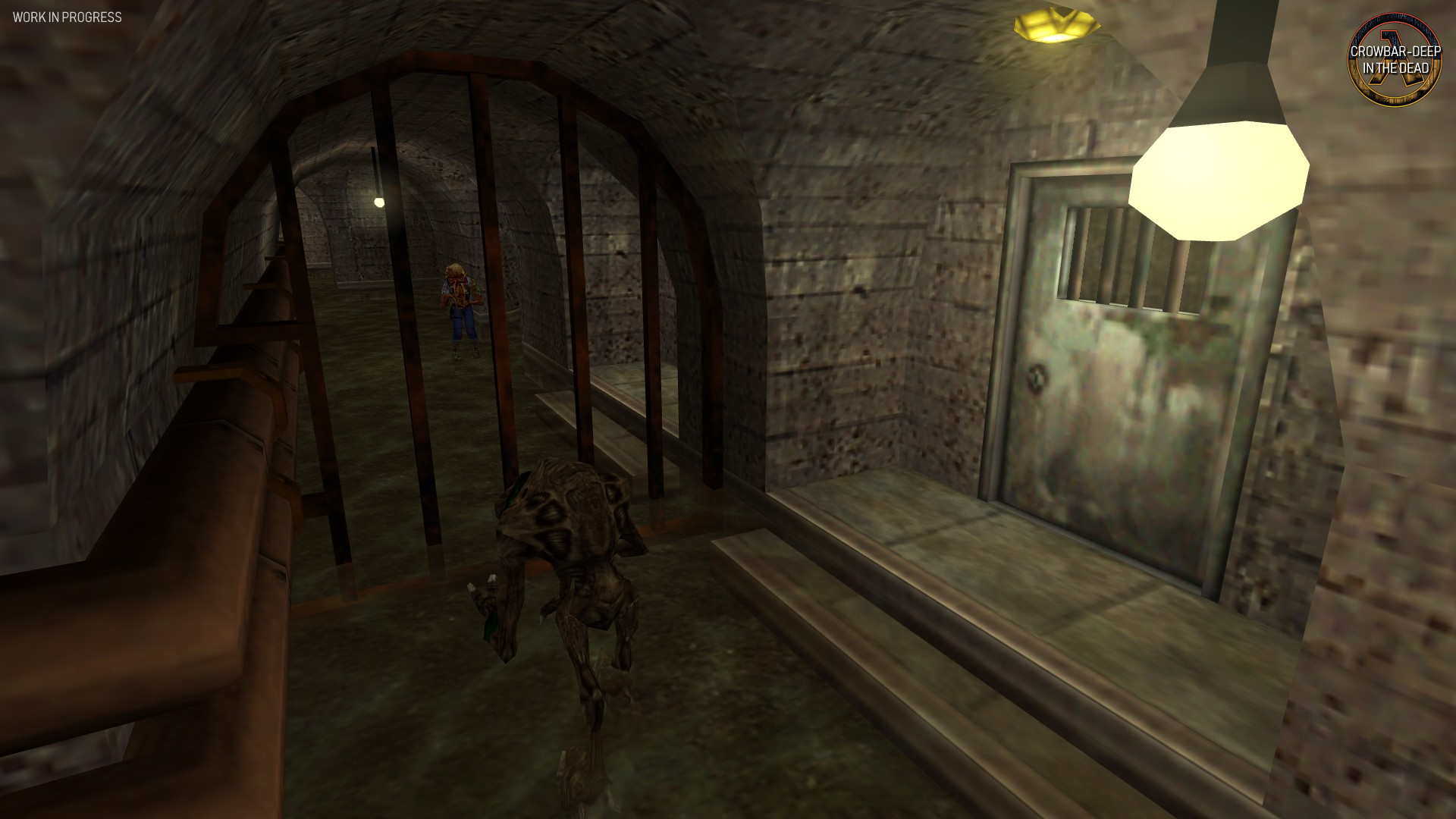 That being said, this project is currently looking for new volunteers. Currently, Crowbar-Deep in the Dead has a programmer, a sound engineer, a composer, a voice actor playing the role of the Black Mesa Science Team, and myself handling the mapping and level design. All help making this mod the best it can possibly be is appreciated, however, the current positions that most urgently need filling are:
Modeler/Animator - Someone capable of modeling and animating new weapon view/world models, as well as making new animations for NPCs (mainly scientists and security guards).
Mapper/Level Designer - Looking for mappers who are good with terrain and organic geometry, things like rock formations, xen geography, etc.


Voice Actor - In need of voice actors capable of closely impersonating characters from the Half-Life universe, Barney Calhoun and G-Man specifically. Keep in mind that, if you were to play the role of Barney, your lines would be placed side-by-side, so accuracy is very important.
If you think you would either be able to fill any of these roles, or assist this mod in some other way, please contact me at crowbardeepinthedead@gmail.com with the role you'd like to play in this mod's development, and an example of your work. I hope to hear from you all soon!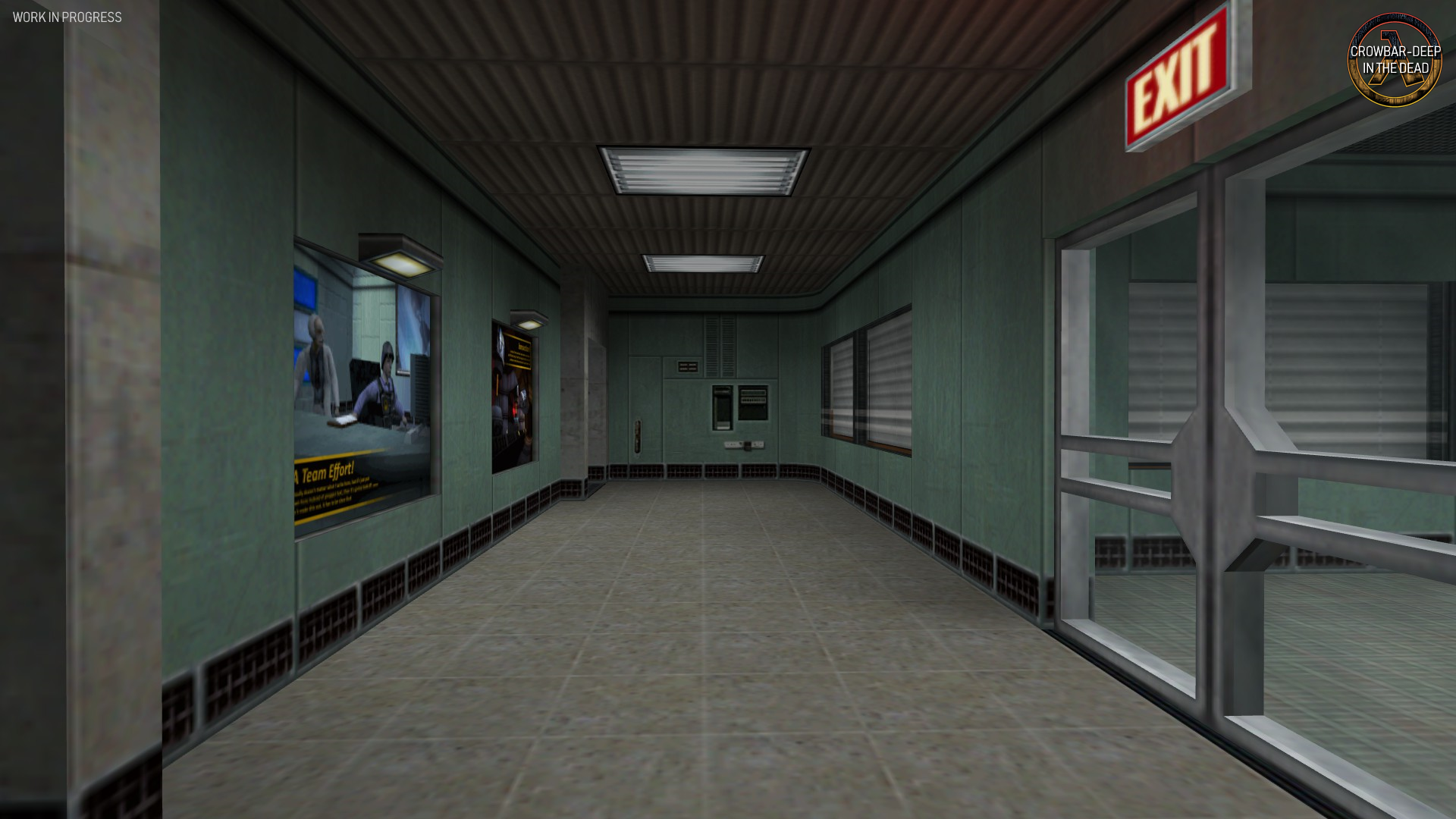 Before I end this update, I'd like to thank all of the people who've shown support for this mod. This is my first experience working on a project of this scale, and it's wonderful to know that other people are sharing the same enthusiasm for this project as I have. I'm looking forward to sharing more in the next update when I have more to show, but keep in mind, I won't be sharing every detail. After all, what fun would it be if I gave everything away before the mod was even finished? See you all in the next update!