CRAWLA Dungeon-Crawler Where Your Friends Control the Monsters. Something like a Retro-Arcade PvP Bullet-Hell Dungeon-Crawling Roguelike-lite-alike?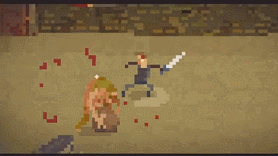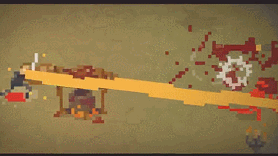 Current Features
Local Multiplayer Arcade Action for 2-4 Players
Play with Controllers, Keyboard or Mouse.
Hone your skills against bots, while you wait for your friends to arrive.
Turbo Charged Dungeon Crawling
Level up, increase your stats, amass powerful weapons and magic items, all in the course of one 30 minute game.
Evolve your monsters from spiders and rats to powerful demons, dragons and undead warriors.
Every Battle is Unique
Explore and inhabit randomly generated dungeons.
Loads of unique weapons, spells and artifacts.
Dozens of unique monsters to unlock and master.
Planned Updates:
More weapons, spells, and items to collect.
More monsters, traps, and bosses to master.
More environments to explore and secrets to discover.
More polish - Continuing improvements to gameplay, menus, music, sound, and balance.
And MAYBE... Online Multiplayer. We'll try to add online play, but can't promise anything yet. If you can't get around a PC with some friends we recommend waiting until we have more news on this feature.
Take a look at the Minimum (And Recommended) System Requirements to see if your beast can take on the depths!
You can get CRAWL now DRM free via Desura also redeemable on Steam.