In the past week Civil Protection: Source got into the Top 15 on ModDB. That's awesome, none of us expected that.
Development itself is moving along at a reasonable speed, we just fixed a major issue will some of the friendly AI that pretty much made the game playable. Now we're back in the concept stage, getting the story refined.
Speaking of concept, check out this awesome concept art for a transport Hunter-chopper.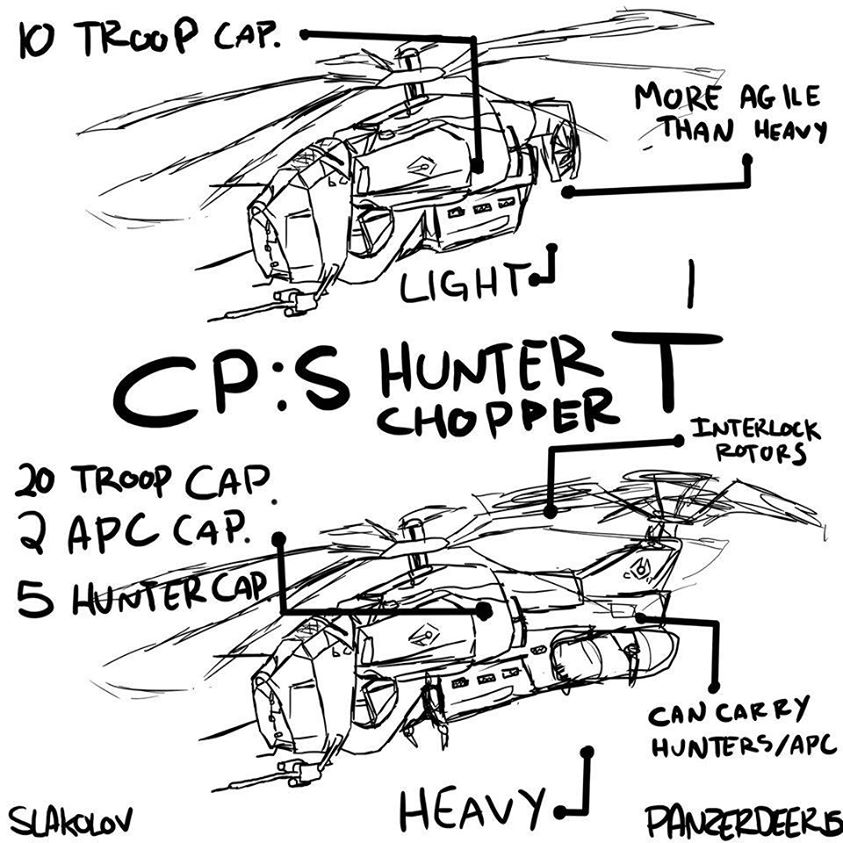 Now on to some of the help we need.
These are positions that we need filled;
+ Custom modeler
+ Female voice actor
+ More map makers
If you think you can help us out, shoot the facebook page a message. [https://www.facebook.com/SlakGames]
We post a lot of updates on there, so keep a lookout.
Thanks again for supporting this mod, we'll be back soon.
-The AI Crew