After many long nights of coding, 5 major internal development builds, 4 internal test builds, and 3 revisions from Version 1.0, we are happy to show off our work. I hope everyone is excited in the community for what I hope is a new and better way to play the games we love. Please share the word with your friends and lets have even more fun!
Medal of Honor Community Launcher 1.0.0.3 Feature List:
-Automatic Update
-Launch MOHAA & Expansions from any directory of your choosing
-Automatic High Settings & 1080P Screen Resolution by Default
-Custom Screen Resolution Support & Windowed Mode
-Gamespy Master Server replaced by Community Master Server (XNULL)
-Widescreen Compass Fix, Skip Video Intro, Vertical Sync, and FPS Counter
-xNull Server Browser Installer & Launcher
-Install-able US/UK CD Patches from Right Side of Launcher (Click the Arrow!)
-10 Rotating Backgrounds made from Allied Assault Artwork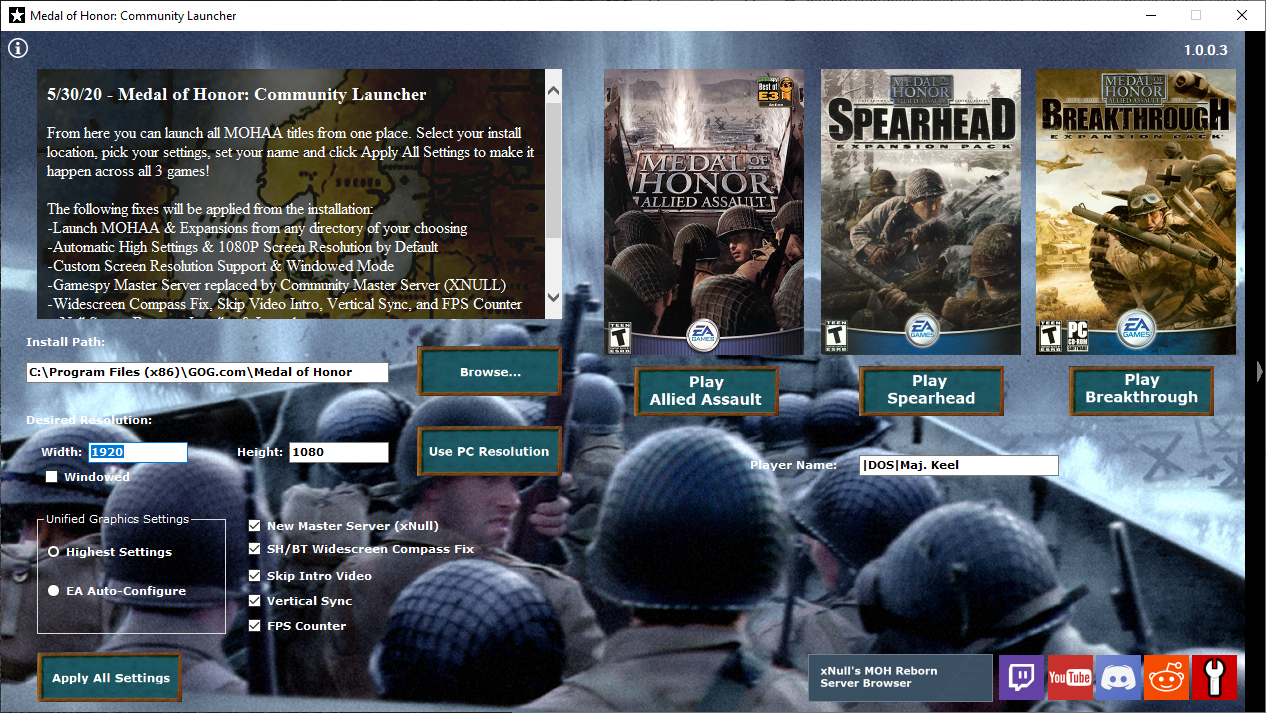 Download Medal of Honor: Community Launcher Installer - Mod DB
We look forward to getting input from everyone in the coming days!