Coulrophobia is a 3rd person survival horror. It is based in a made up world containing mystical environments and bizarre life forms.
Coulrophobia tells us the story of a courageous boy on his journey through the twisted and mysterious land of Binky's Fun Fair. Join him on his adventure as he travels through chilling and heart thumping locations in order to escape the wrath of the devilish Binky Crackers.
Skill, stealth and timing are required to pursue in this cringing experience. The player has the option to sneak his way out of the fair, or he/she can battle their way through the opponents of darkness. With only a small amount of ammunition, this proves to be a hard but thrilling encounter.
STORY AND CHARACTERS
15 years have passed since the closure of Binky's fun fair. During this time, darkness and wickedness has taken over the once lovable character known as Binky Crackers. Despising the fact that his fair was now closed forever, he assured himself that if anyone was to enter his land again, they would not be permitted to leave. Over the years, curious, everyday humans would take a glance into the putrefying courtyard of the fair. It was then, that if their curiosity took them further, the entrance would slam shut behind them. With the exit locked, their only option was to pass through the forbidding and terrifying pathways of Binky's terrain. Throughout time, this ill-fated group also endured a menacing mentality from the shadows. They now roam the fun park captivating anyone or anything that crosses their path.
Charlie Bridgewater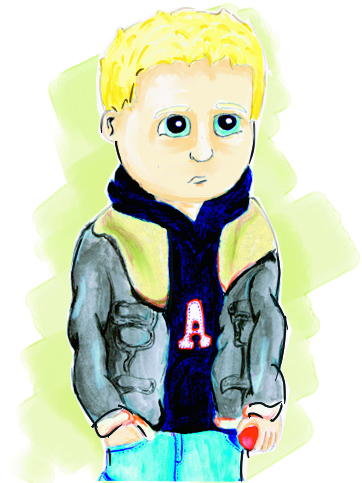 You (as the player) take the role of Charlie Bridgewater. A 12 year old boy who has just moved into the small town of Woodbucker. Your main goal is to escape the fun fair so your enemies cannot transform you into one of them. With nothing but an old water gun, there is a great risk of danger if he encounters the beings of Binky's fun fair.
Charlie feels the darkness taking over him as he journeys through the fun fair. The darker his spirit becomes, the more violent he grows. This leads to him discovering more ways to use his weapon(s).
Binky Crackers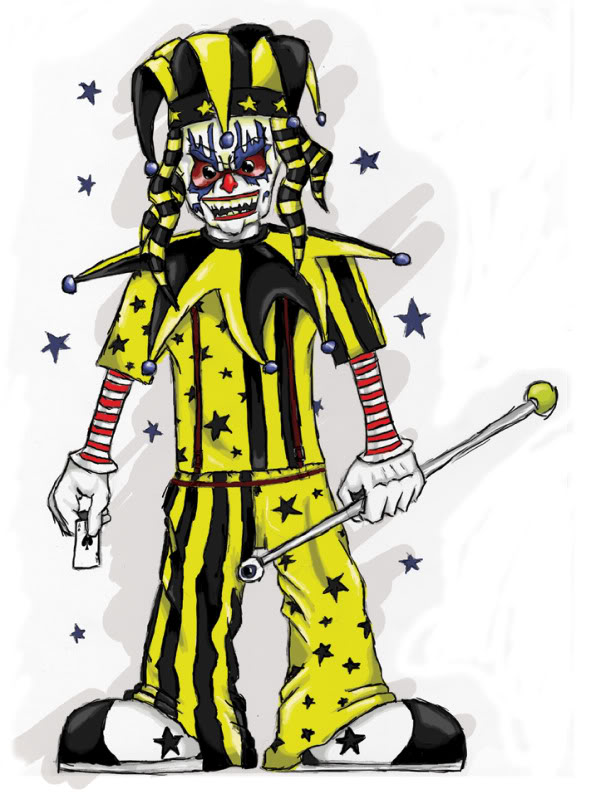 Binky spends most of time in his funhouse. He creates traps and tricks that can capture the unfortunate victim who stumbles upon them. He craves for people to experience what he went through in those dark years. Binky's immoral nature adds a new meaning to the phrase "scary clown". Come and face Binky yourself to discover the real meaning of Coulrophobia.

Levels
The game takes place throughout Binky's fun house and fun fair. The player will come across Ghost Trains, Roller Coasters, Merry-go-rounds, Pirate ships and other exciting attractions you would expect to see at a fairground.