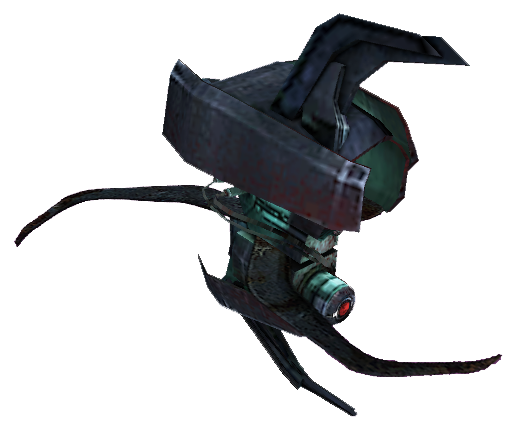 First off, we're sorry that the HLSS team and Human Error haven't had much to show lately. We have been working on other projects with other teams, including a new small total conversion single player mod. We haven't forgotten about Human Error, though. While there has been some design problems with the Alyx Mode we are still planning to release Human Error Episode Two as a coop campaign, though when we can't say.
If you have played Human Error Episode One, or if you have read any of the reviews, you might agree that the controllable manhacks were perhaps the most popular part of the mod. So, as we already released the Alien Grunt and Alien Controller source code, and today we are releasing the Controllable Manhack code. The downloadable package includes all the C++ files, model source files, and mod files needed to add the Manhacks to your mod. You can read the instructions and download the package from our website here.
When will you update Human Error Coop?
Alyx Mode has been delayed due to design problems (mostly it was hard to balance and it wasn't as interesting as Traitor Mode)and other type of updates were delayed as we were busy with different projects. That said we're finding more time to work on Human Error Coop again, so you will be hearing from us in the future.
What about Human Error Episode Two
Right now we are still mostly in the design phase, and we will start full development when we are satisfied with the plan.
What's the new project?
It's a small total conversion adventure type of thing. It's not set in the HL2 universe. We will release more info when we have more to show.