[Delayed due to testing feedback] will be the beta for DoM that includes control point warfare. There are currently very few items and game play mechanics and the enemies you encounter may be slightly spammed instead of progressively more powerful so if you wish to wait for the version after this it's up to you. The other features promised like RPG elements are not yet implemented so you will have to wait for those. DoM will also be having some new art for banner and pictures which are being done courtesy of Vrah2. This beta will be best played with all 4 players so don't ruin it for yourself and play with any less. For now here are some screenshots of game play.
I have also updated the mod page with several screenshots of the orcs first minute of game play (I added an artillery beacon in there to show but it doesn't look very good in screenshots as only one shell lands at a time). This is that screenshot here.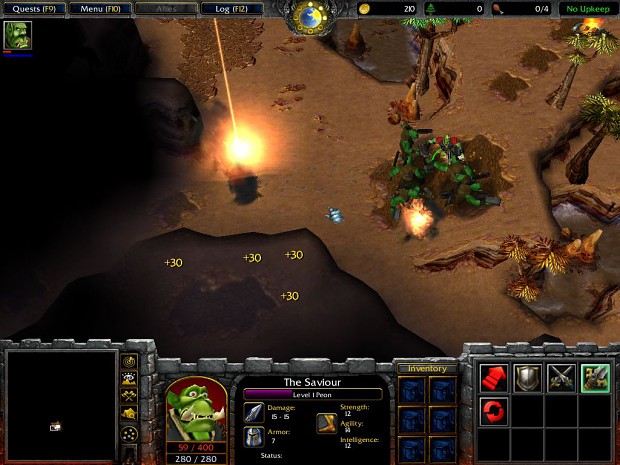 Remember the first beta may have some problems but at least you will get to play it.