G'day Moddb community!
I am pleased to announce that we of Continuum Corp' have whittled enough off out list of outstanding items that we are now confident in a release date. Mark your calendars, book some annual leave, because come the 20th of August Continuum will come unbound!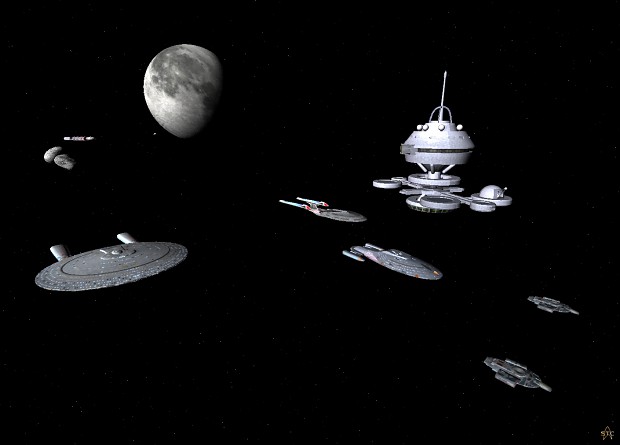 We have not rested on our laurels these past few weeks, work has been performed at a dazzling pace, changes discussed and implemented within days, a new life for the mod has been foreseen and it is infusing the mod team with its energy!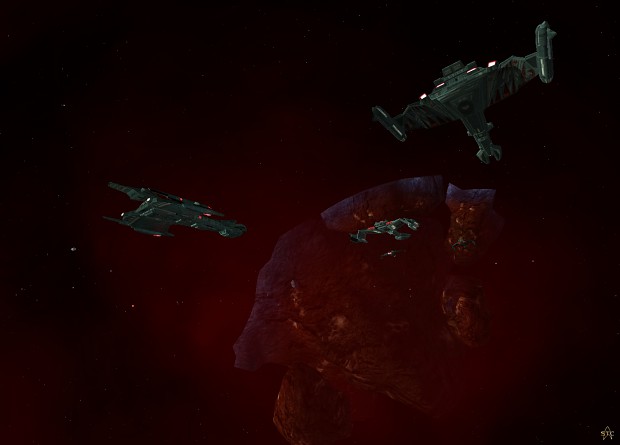 We have new ships, new effects, tweaked shaders and a new game mode even! The research tree has been filled and pruned into shape and subsystem options spread throughout the fleets! Only stations are stationary and sitting still will result in being swamped by your opponent's fleets. The AI is a strong competitor but Continuum is geared towards multiplayer, picking up the slack where the Armada series left off.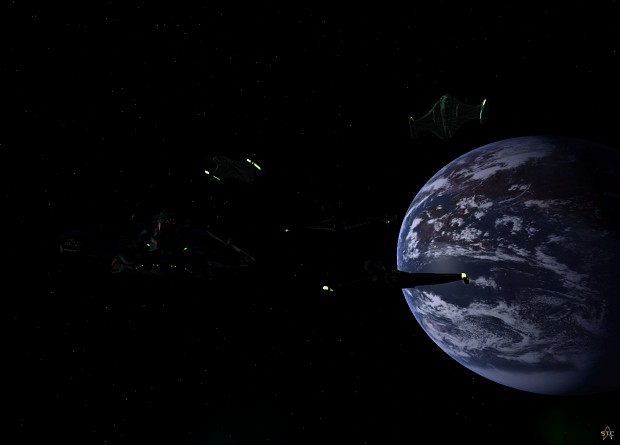 Starbases and Outposts are now distinct, with the former being the more powerful and presiding over the defence of your colony in Invasion. Your freighters and their mining bees will need to roam the map to keep a vital supply of Dilithium at hand, make sure to take particular care of them from sneak attacks at your supply line.
Part of the most recently completed work on the mod includes some extremely clever scripting that will give a subtle presence in-game, there have been two features come about as a result of this, one is poorly represented by static images and I'll leave that to be a surprise in the release trailer, the other is that your starships gain experience and receive multipliers from the amount of kills they rack up.
That's right people, take care of your ships, because they only get better the longer they're around!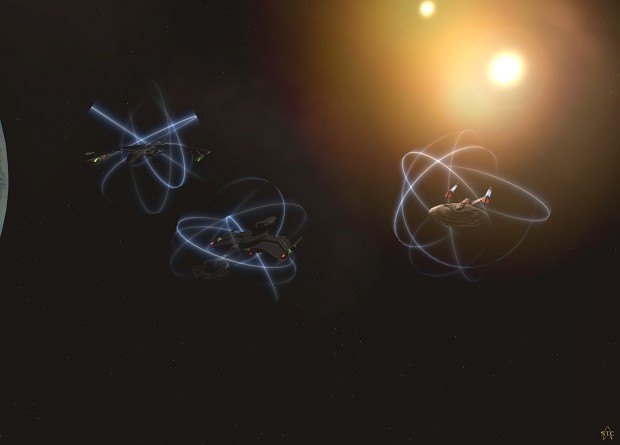 There are four ranks for the ships, denoted by the effect in the image above: Blue, Silver, Gold and Red. To easily see which ships are at what rank you can hit the "Enter" or "Return" key and the effect above will be looped, to make it go away again you just need to hit Enter again!
I look forward to seeing you all on Release Day!