Contagion's development has been an Indie Studio's dream with a team of talented developers, great communication, but most importantly a constant flow of assets and features to test. While we've been busy having fun and keeping the ball rolling we've let a few of you down with our closed doors. We'd like to make it up to you with a few WIP assets and screens, all of which are currently in game and soon to be available for testing by a lucky group of testers selected from our anxious forum users here in the near future as we will be enlisting soon for our closed beta (Please no private requests or inquiries as to when things will get started as we will announce it publicly as soon as we have our team of testers) so make sure to register on our forums ASAP and don't be afraid to share.
Not only are we excited about our current state of development but honored to be among the Top 100 Indies for this years IndieDB Indie of the Year Awards. If you're looking for a true zombie apocalypse survival horror game and want to support us in our endeavors to bring you the most immersive experience possible with a strong focus on bringing you back for more each and every time, please vote for Contagion this year. It's incredible how many of you have shown your support already and we thank you.
Vote for Contagion for this years IndieDB IOTY!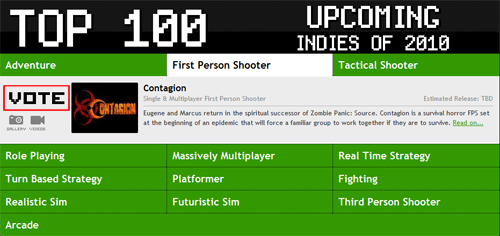 Eugene Character Model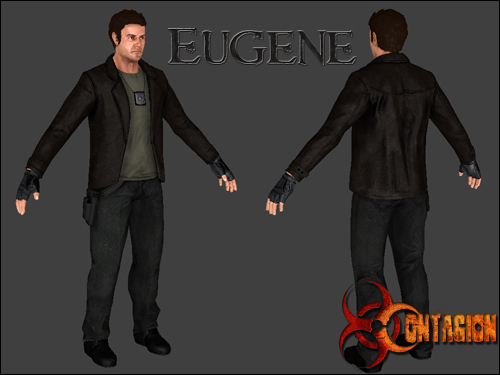 Marcus Character Model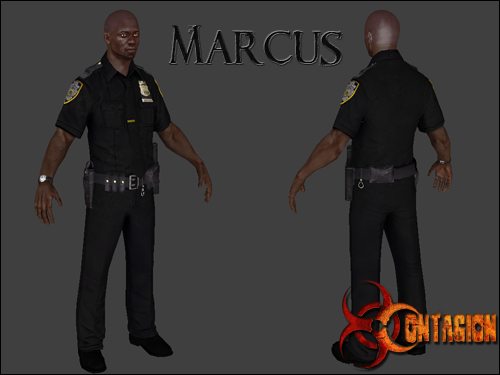 Nick Character Model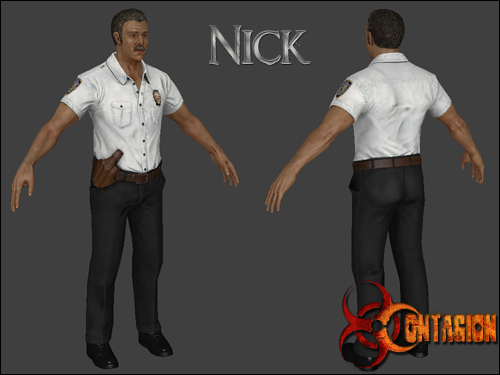 AR-15 Rifle

Roanoke Police Department (Sneak Peak WIP)
Remember, if you're interested in participating in our closed beta you'll need to be an active member of our forums so if you're not already one visit our forums and register. Also if you'd like to support Contagion for this years IOTY today is the last day to vote so VOTE CONTAGION NOW!