Joseph "SickJoe" Arthur has completed yet another promotional art piece for Contagion our up-coming Zombie Co-op Survival Horror FPS. For those who have yet to follow his weekly live streams where you can see it as it happens we've collected the recordings and merged them into one video for our enthusiasts and those who are interested.
Also worth mentioning this week we are releasing the finale to Chapter 2 Contagion: Checking Out! our Official Contagion webcomic! Do not miss it! Chapter 3 will start soon after and as always will release weekly updates!
For now enjoy the video-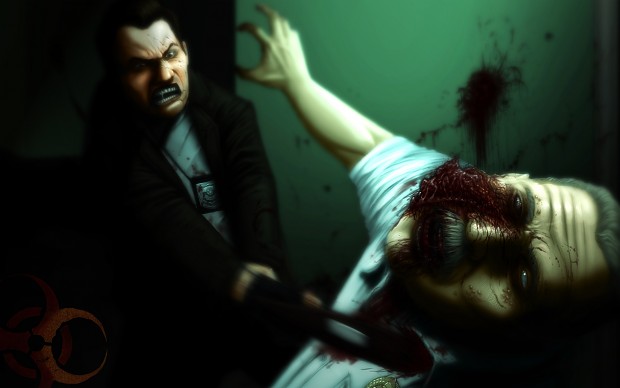 We have loads going on from developers getting married, work, funerals, work, babies being made, work, house fires, and more work. We've got a number of promotional, conceptual, entertaining, and teasers in the works so as always we hope you'll follow our weekly webcomic announcements, news, Indie game giveaways, and more via-
Like Facebook Follow Twitter


facebook.com/monochromeLLC
twitter.com/monochromeLLC
Something is always going down so feel free to discuss our work here on our forums!
-Monochrome