That burning cathedral at the start of the mod, what's that all about?

Well, that's the album cover of the album 'Thou Shalt Drown In The Blood Of Thy Children' by my band Spankraght. When we were planning the album and the artwork, I wanted something colourful in the line of the DooM artwork. The orginal from 1993 and 2016's both have a very red-ish feel to it and that's something I wanted too. So I got in touch with Bram Bruyneel who is an artist from Belgium who does a lot of metal artwork and he was feeling the direction too. He also is a fan of DooM so he was all up for it.

It took a while before I came up with the concept of the cathedral. This is an existing cathedral and a landmark in the city of Antwerp in Belgium, where I live. So it would be cool to have that as an album cover and with the city engulved in flames as it is being overtaken by hordes of demonic creatures. I grabbed a screenshot from the drone images archive where I work, added some guidelines and then sent it to Bram who started work immediately. Bram is no colourist, so the colouring in the end was done by myself. You can see it come together in this video:



But besides the TITLEPIC for DooM 2, the album can also be seen on textures in the first map: Construction site.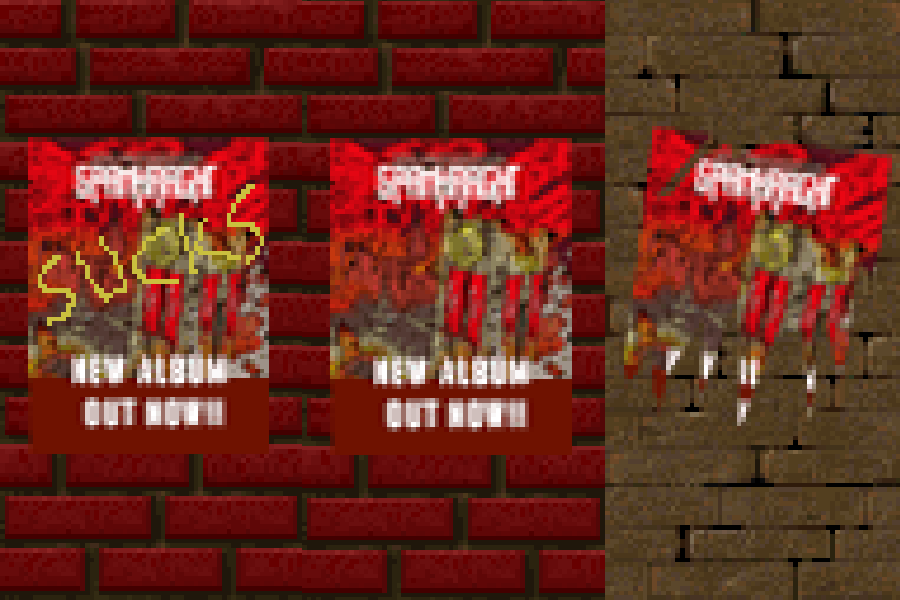 The first map was the only place I could use these textures because the other environments weren't suited to put this on walls. Another returning texture is the banner. The cathedral has banners with my band's logo on it so I thought it'd be cool to have these banners in game. I used an existing texture and altered it.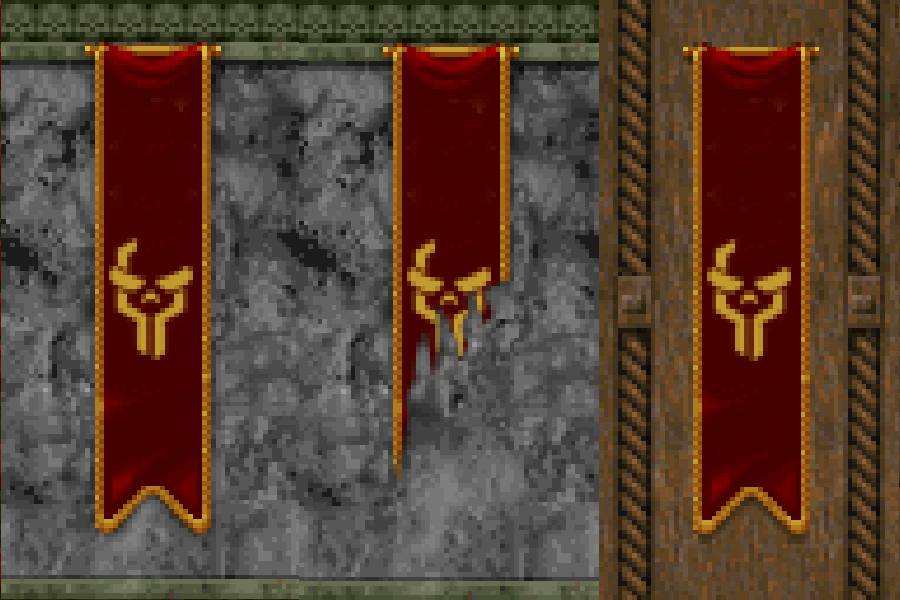 The logo can be seen on many places throughout the mod and it's up to you to discover the other ones. Happy hunting and immerse yourself in this newly creatured world of industrial metal and DooM.

Link to Mod:
Check out Spankraght's music:
SPOTIFY / BANDCAMP
Spankraght site:
Spankraght.be