It's Friday again, and this week something a bit more.. serious.
In this update I shall depict in a few paragraphs, one of our most loved concept art processes. Brought to you by me, Matt (ed: A.K.A - Matt "mi lord" Clarkey :) ). The lead artist at Flix Interactive.
Ok so no argument here, 3D packages are indeed handy. Mighty useful for blocking out some rough geometry and nice lighting/shadows to help create an accurate base for any concept. It all starts with some basic shapes taken from designs that induced the most pleasant reaction sounds once showed to the team.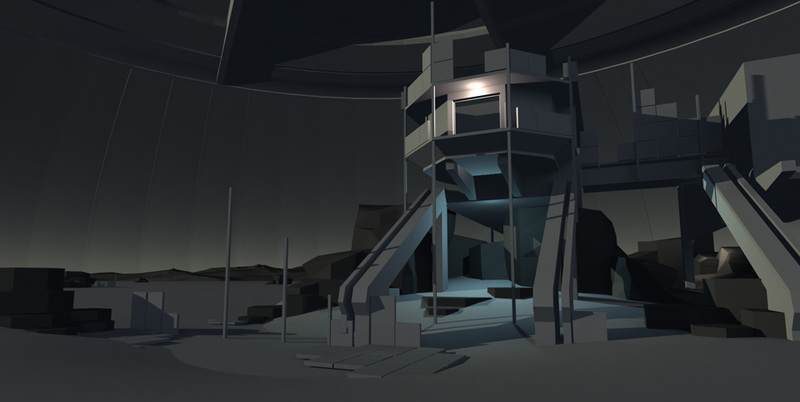 Generating atmosphere with separation of any foreground and background layers is the first hands on pen step (technically one hand). The structures we are shooting for in the game are very powerful, dark, and blocky as well. The perfect contrast to anything natural looking. We believe they will be the most satisfying to construct and destroy, as most monolithic looking structures tend to be.. right?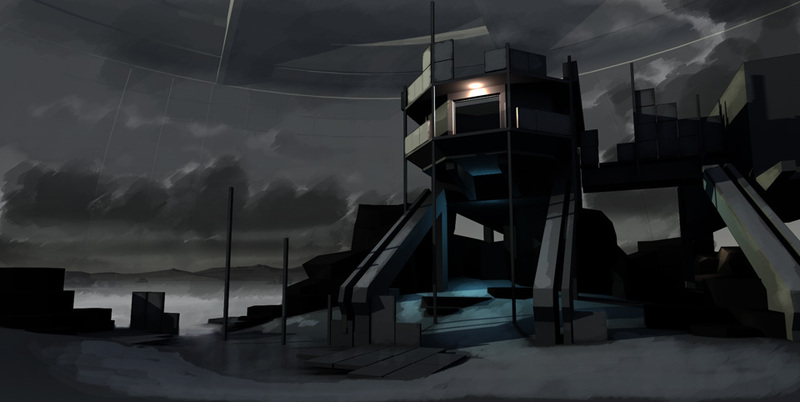 Once a few levels of depth are added, the image is then given various painted treatments, some more creative than others; like the illustration of weather systems, and emphasis on accurate lighting. On the opposite end of the spectrum high lights and general texturing for surfaces are arguably a little less exciting, but great care is taken in making sure every layer compliments each other.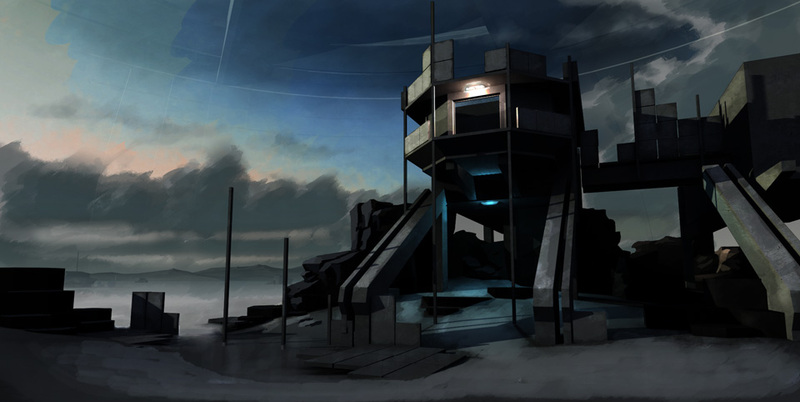 Lastly some colour adjustments glows and various details are added, and Voila! To wrap up, just quickly as a point of interest.. I'm going to have to mention..
The fog like sea in this world isn't harmless, so don't expect to go swimming in it. *evil laugh*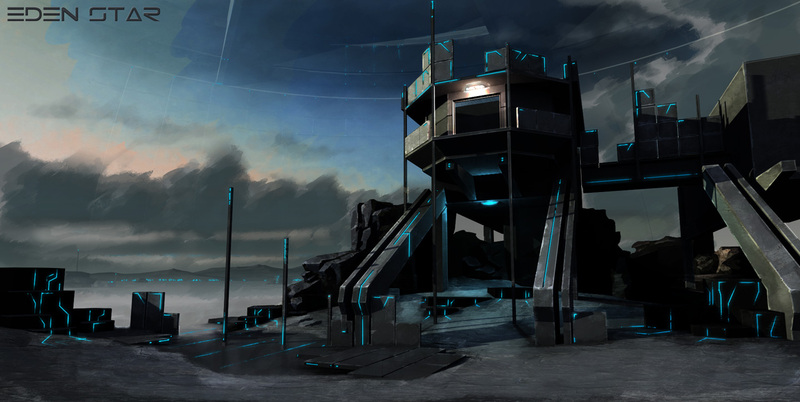 We'll have some more stuff for you on the game next week, so thanks for stopping by again. Leave some love and questions too, would love to hear your thoughts.