Hello everyone, this week we have fresh content to show you. We have started to work on our conceptual art and in our first sketches.
In the previous post we talked a little about our storyline and our scenery. Today we will talk about the environment and the concept art.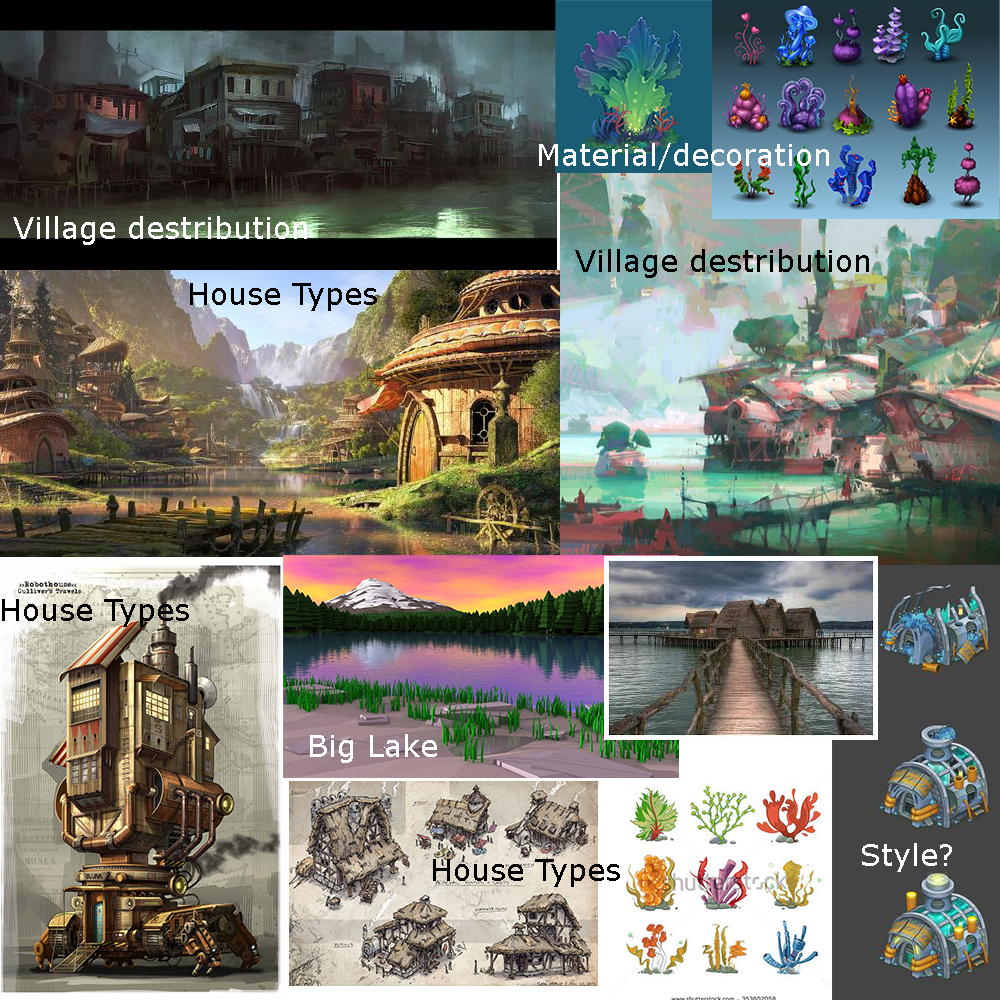 For our first level we decided to go with the home village of Alena. This village is located over the Big Lake, there they live happy and peaceful, or at leats they did. The village is scattered around the lake and the buildings are connect by wooden bridges. All the buildings and bridges are supported by this enormous algae. The algae is a living being that leaves in mutualism with the village people.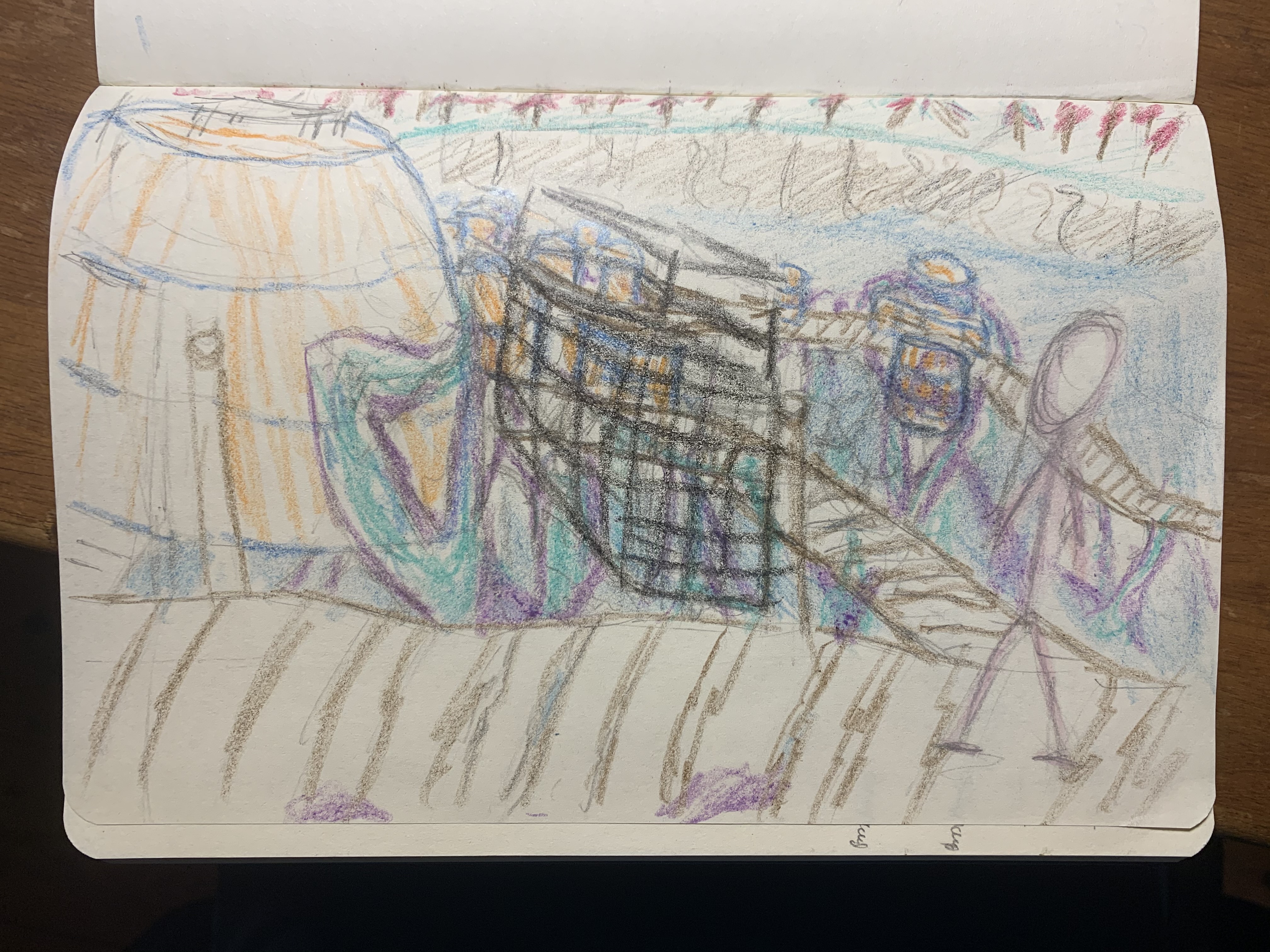 We are just in the initial phase of concept of the house. But is very likely that they will be made out of wood.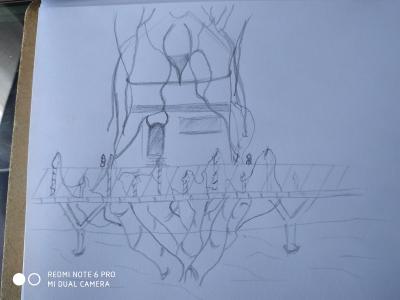 In the drawing above, what we are looking at is a mixture between something futuristic and natural, natural because aliens live of the nature and futuristic because we want this world to not be closely related to ours.
The algae play an important role in the environment, because they will be the ones that support houses and buildings. The colours that we plan to use are be pink, green and purple, all of these will be bright colours and will be used for crystals, algae and some plants. Then the colours green, blue, yellow and red tones for the rest of nature. For the houses we plan to use brown and green colours, while the lake will have a mixture of green and blue.
The art style we will use is stylized.
About the characters, we are still thinking about it, but they will be humanoids that can live both in the water and outside of it. We are working on sketches with different characteristics but they all have something that will make you think they live of the water.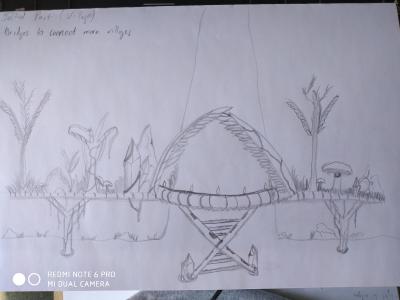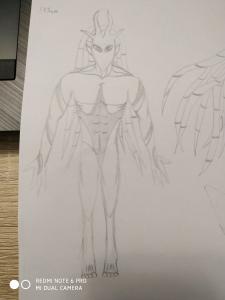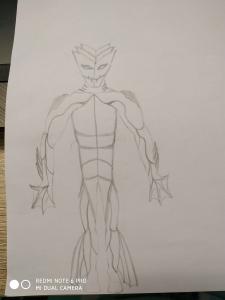 In relation to the flora of the region, we haven't start developing much of its shape and colours, outside of the decorative plants and the algae. But we let you with some of our inspiration of the present and to the future. For our game we want to have trees and floor plants, but we will use also other kind of plants to the decoration.