Children of the Sun - close up
As you know part of our new concept artist's job, was to redesign the whole of the Children of the Sun faction, to give them a darker, more solid look.
Gerald Chong has produced some additional art to show you how the Children of the Sun's Epi-Centre will work.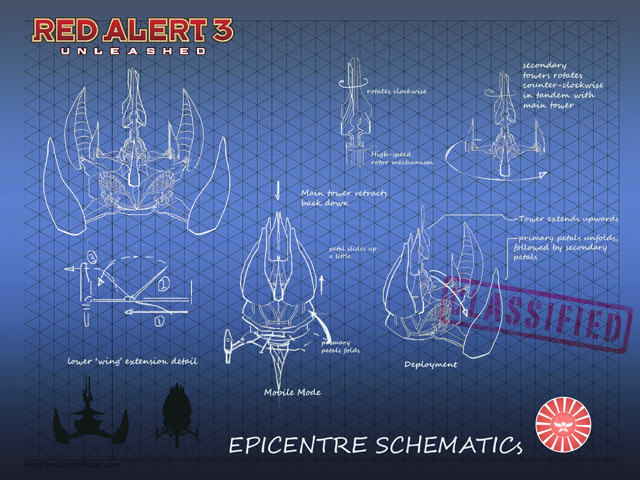 We'll be posting more structures and concept art soon. Visit our website and our forums for more.
Thanks
Philip Hogg
Red Alert 3 - Unleashed
MOD Leader / Lead Artist