One of the new gameplay assets will be class specials. Each player class will have its own custom special abilities that enhance its tactical use over the variety of weapons. While we're not giving away too much at this point, one of our player classes will feature a stimpack that the player can use on himself or friendly players.
Wolfclaw created a set of five concepts for the Imperial stimpack and now, it's your turn! Which of the designs would you like to see ingame? Vote in the comments section by mentioning the number of the draft shown in the image, e.g. "#1″.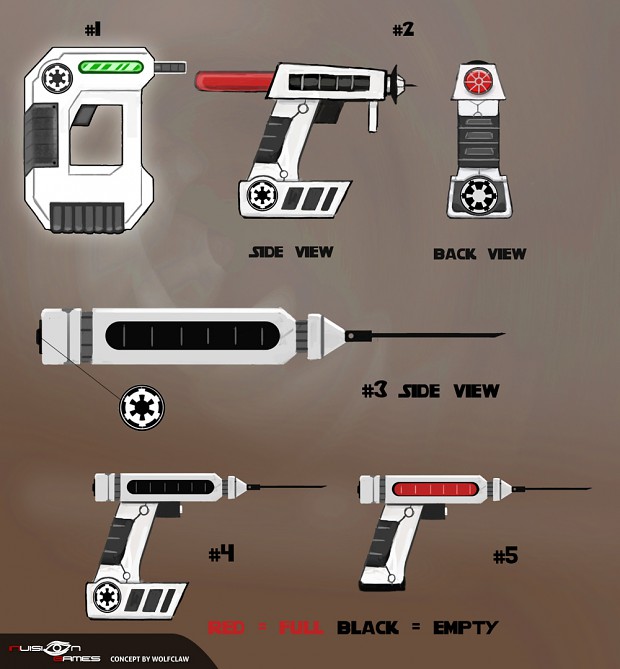 The voting will last until saturday 12th and will be carried out right here, on our website and our facebook fanpage simultaneously.