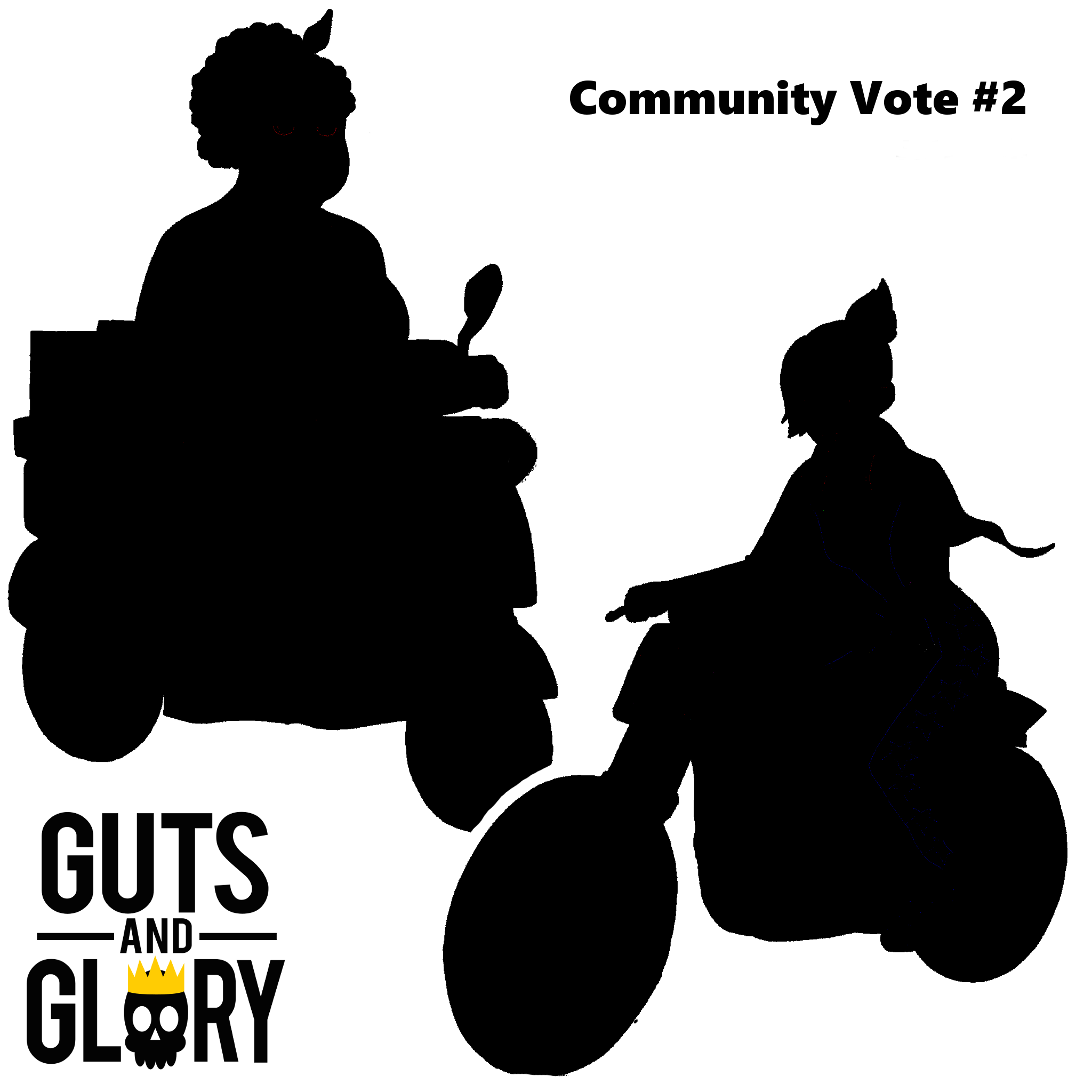 What content should be included in next major update?

Select both a Character and Content Option from below!

Feel free to comment further on your decision or leave other feedback. The final options chosen will be determined by a mix of the total votes and the content of any discussions created in the comments.

Recommending ideas outside the scope of these options should be done in the Suggessions Forum, and may be used in future Community Vote events. The un-used options from each vote might be presented again in a future Community Vote, but no promises.
Final decision will be made on July 21st.
-------------------------------------------------------------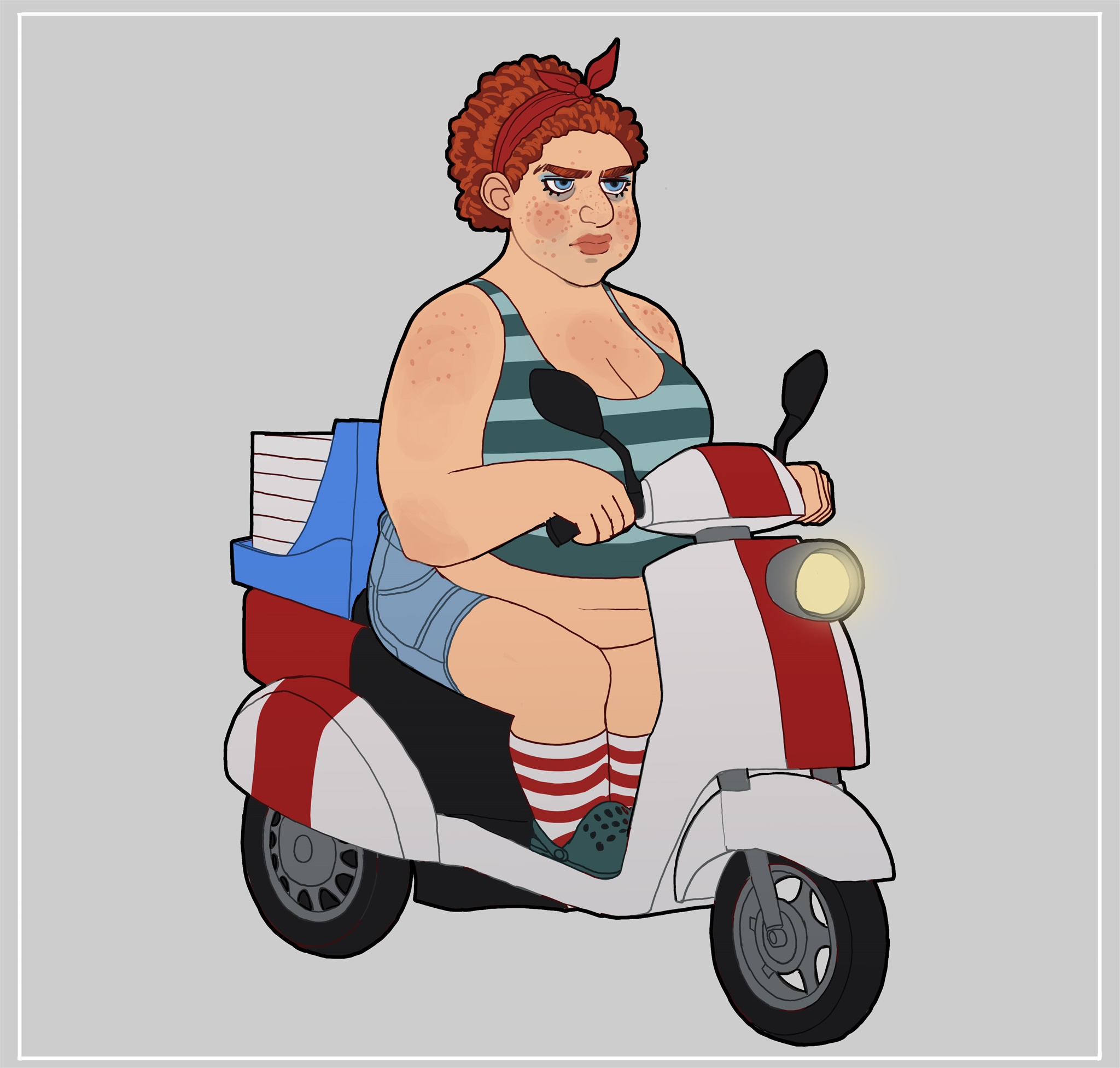 Artwork courtesy of freelance concept designer Lowe Norman[www.artstation.com].
Character Option A:
Dixie
Class B Vehicle
Dixie met the man of her dreams and was gonna have it all: a double-wide trailer home, seven kids, and a litter of puppies! It was gonna be the perfect life with her perfect man, Earl.
But all that ended the day she caught Earl kissin' her sister at the bar! (To this day, Earl still says it wasn't him.)
In a fit of rage, she burned that double-wide to the ground, packed up her things, and got a divorce.
Now bitter and destitute, Dixie is trying to make ends meet as a moped pizza delivery woman. She wants to enter the Guts and Glory games to get back at her ex and get back on her feet.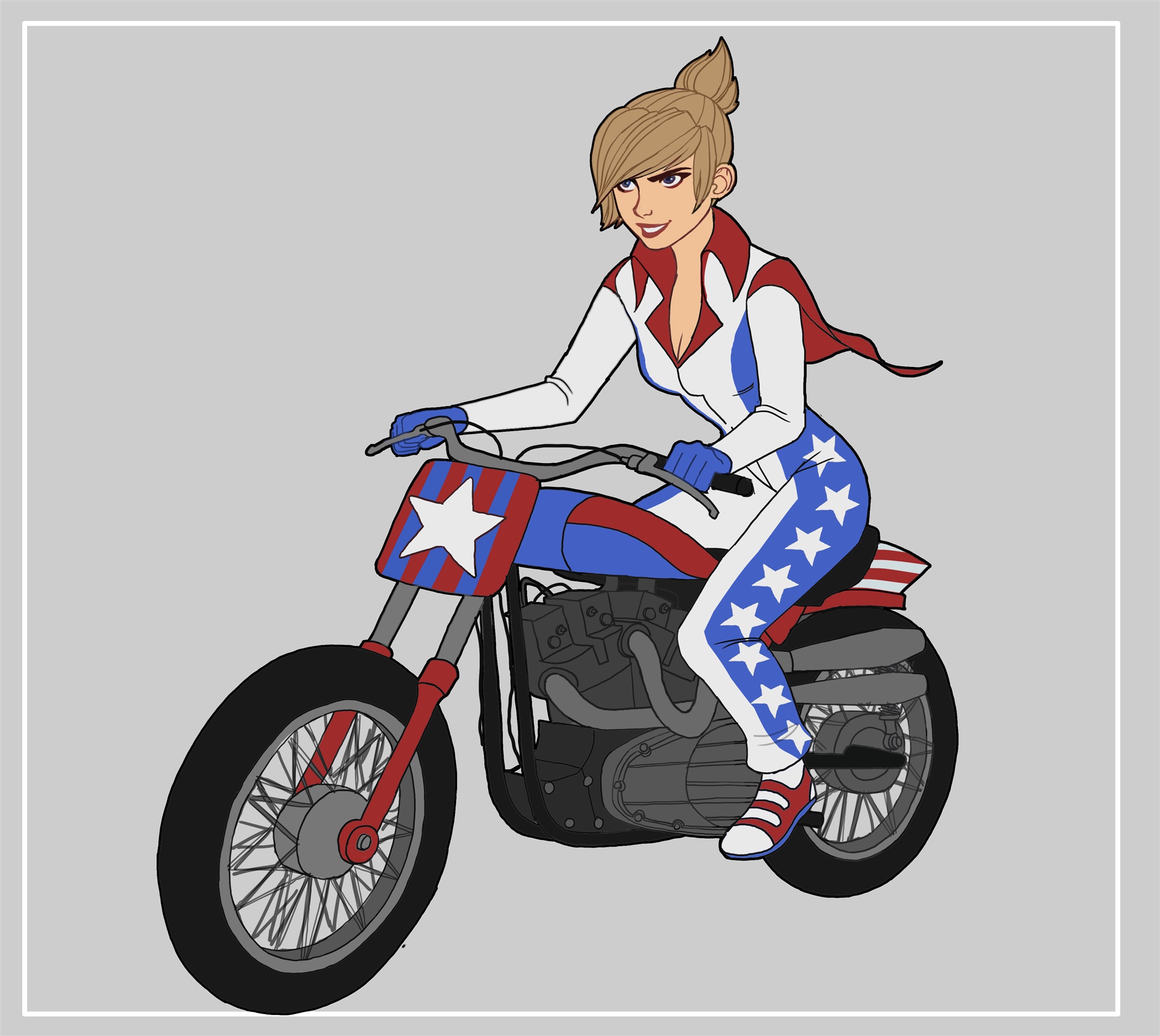 Artwork courtesy of freelance concept designer Lowe Norman[www.artstation.com].
Character Option B:
Zoe
Class B Vehicle
Nobody knows where she came from, but everybody loves her! Zoe Zoom has captured the attention of fans across America, and soon the world!
Already famous for her death-defying stunts like jumping a school bus full of children across the Grand Canyon, Zoe is ready to claim her presence on the global stage by entering the Guts and Glory games.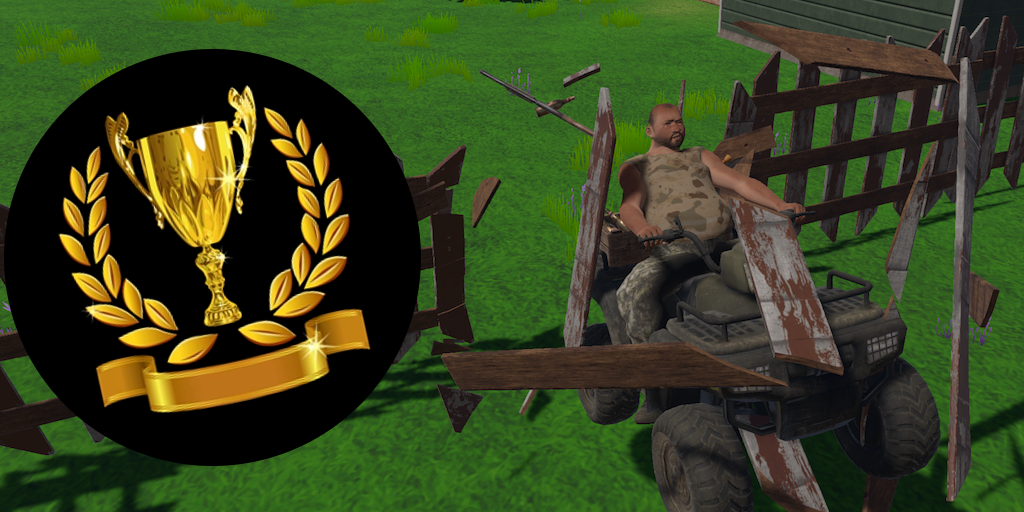 Content Option A:
Leaderboards & Destruction
Add Steam Leaderboards for both Official Tracks and Community Tracks so you can compete with friends and the entire Guts and Glory community for fastest times.
Add Destructible Objects to the Level Editor such as barrels, bottles, glass window panes, TVs, etc. Maybe even add some new ones too! This would also involve optimizing the destruction system so it's more scalable and faster.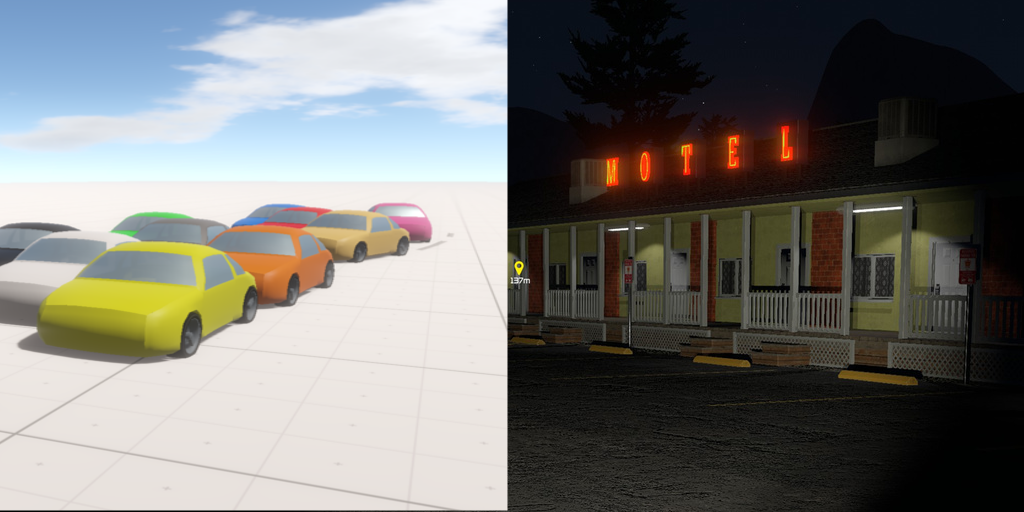 Content Option B:
Time of Day & More AI Vehicles
Add a Time of Day option to the Level Editor so Community Tracks can be set to Night, Day, Morning, Evening, etc.
Add more AI Vehicle prototypes such as pick-up trucks, semi-trailer trucks, and motorcycles.
-------------------------------------------------------------
Lowe Norman Designs
The awesome character concept art presented here was provided by up-and-coming artist Lowe Norman from Sweden. I discovered this talented creator on Reddit, seeking to build a portfolio and begin a career.

You can reach Lowe at lowenormandesign [at] gmail or on Reddit. Great to work with!

-------------------------------------------------------------
Voting ends July 21st (MST)
Mix and match content options if you're not happy with how they're presented and I'll consider that too. For example, maybe you want Leaderboards and Time of Day in the next update, instead of Destructible Objects? Just let me know!