Hello, This time i bring you some 'real' news. There are many new things to present, so lets start with the development section.
Oblivion, which some of you might know from a pretty popular UT3 mod, got into the world of low poly modeling. During the last days he made 4 models.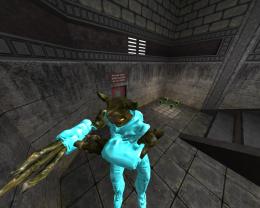 Gak, which is more or less avaible in nexuiz. Just a few adjustments are needed.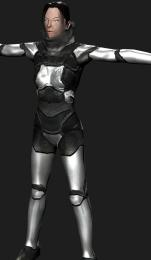 Pyria, a remake of the model, which is already in the game. It needs to be rigged.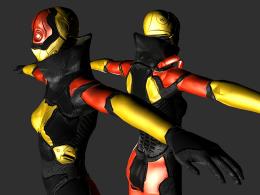 Umbra, it gave the basics for the Pyria remake. This one also needs to be rigged.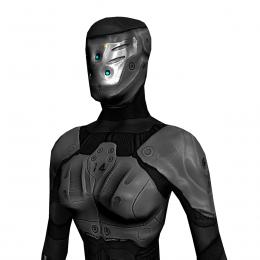 The last one is Epsilon 14 and it also waits to be rigged. So if you know something about animating and you are willing to help, head over to the editing section of the alientrap forums, where you download the models.
MirceaKitsune ported a Renamon model to Nexuiz.
If you think ' Hey, this could be my new playermodel!' grab it here:
Alientrap.org
As you know from the last new tZork is working on vehicles for Nexuiz also there are some news.
But first i would like to show you the Wakizashi showcase.
Then there the spiderbots, which recieved a new hud these days.
There where a bunch of complaints about the new hud, which was introduced with 2.5. So FruitieX and Dib took it as a reason to make it more handy and optimise it for your own playing style.
As always there are some map updates and new release. djsupport (firefly) and i (downer) updated our maps. these updates can be found here: Alientrap.org
Alientrap.org
There was also new release, which came from Sepelio. He did a quiet good job on the visuals and also on the game (as far as i can tell you after onne round of minsta on it)
Grab this map here: Alientrap.org
Bartuc's 50 brush contest lead to some supprising results. You can find them from this post onwards: Alientrap.org
So thats it for now, if you have any questions regarding features of nexuiz and gameplay aspects, ask them. If you want a show off features, tell me (I will see what i can arrange).